Riding around in the car with the family brings about different scenarios. Some families act like cliques making time on the road for conversation and catching up with each other. Other families take time to reflect quietly, and there are families who fight over being the king or queen of the radio. Meanwhile, there are families who like the peace and quiet, as well as families that like to listen to entertaining podcasts for road trips.
Fun, right?
Sometimes the road is long and winding with a few speed bumps and quarrels along the way. Other times, it's just dad driving, mom keeping him company while the kids take a nap. In any sense, road trips with the family are the perfect opportunity to bond even before you get to the destination. Cruise smoothly on the asphalt with a few of our favorite podcasts for road trips with the family!
Podcasts for Road Trips: Kids' Corner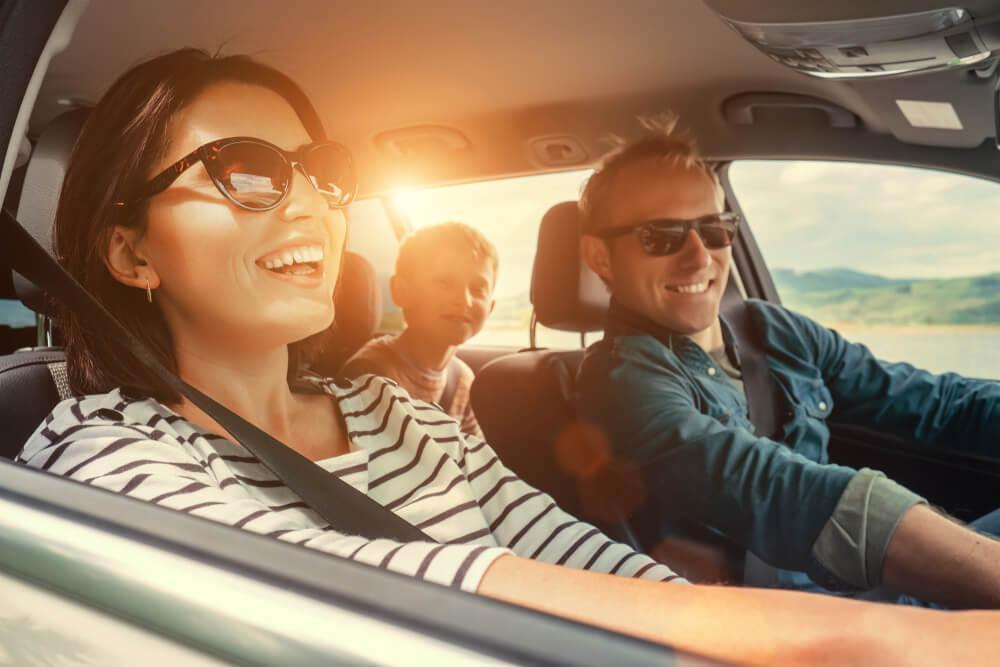 According to Dr. Margaret R. Paccione-Dyszlewski, "Of Americans 12 and older, 44 percent say they have listened to a podcast, up from 40 percent last year. There is a podcast for everything — including quality children's content." Dr. Margaret shares her enthusiasm of the platform's ability to educate and entertain. 
We reserve this segment for starter families who have young, growing children. As new parents, we cannot imagine how hard it is to part with your little ones. And as new parents, we bring our kids everywhere. However, while some youngsters appreciate the moving ease of the vehicle on the pavement, some kids get restless. They usually end up acting up or throwing a fit. Even time-saving travel hacks can't shorten the distance you travel if you've got a moody child on the brink of a tantrum.
Here are some crowd-favorite podcasts for road trips to put your child at ease while keeping them entertained and learning.
Big Life Kids Podcast

Although there are limited podcasts for children, a handful of them carry inspirational content. The Big Life Kids Podcast intends to develop a growth mindset for their young listeners. With the help of insightful guests to introduce the kids to resilience and believing in themselves, children become empowered.
The episodes are full of uplifting lessons with each of Zara and Leo's adventures. Crank up the volume and let your kids join in on this developmental podcast. You can find them on Spotify or Apple Podcasts.
But Why: A Podcast For Curious Kids

One of the must-try podcasts for road trips is But Why.
Why, you ask?
We all know kids have this innate and persistent curiosity. As an adult, you may have encountered their hard-to-answer queries at some point. And admittedly, there are just questions too difficult to answer. If you have a curious kid at home, feed their curiosity with answers from enthusiastic guests on But Why. 
Not only will this enlighten their minds, but the podcast encourages children to ask questions. The show's continuity relies on the kids' inquiries. Parents can send over questions to the site, and the team helps find a resource person to discuss the topic. But Why: A Podcast For Curious Kids helps both adults and children. Interested listeners may find the podcast on Apple Podcasts and Spotify.
Of course, asking for help from the But Why team is helpful; nonetheless, parents still need to maintain constant dialogue with their child. According to Dr. Jenny Radesky, a pediatrician and child development expert, a child can process audio from age three or four. However, guidance, answers, and an explanation of an adult will still be the most beneficial way for the kids to learn.
Kidevolve Imaginarium Podcast

This ingenuous podcast encourages kids to become calm ninjas! They help children between six to ten years old manage anxiety and establish self-control.
What kid doesn't want to be a super calm and collected ninja?
Exactly.
The podcast has breathing exercises for kids and parents alike to practice. In some of the episodes, guests also share their insights on specific topics. Overall, the podcast aims to cultivate the following:
Inner peace

Self-control

Focus
The Kidevolve Imaginarium Podcast is perfect for anxious and restless kids. Parents can help their little ninjas calm down in the car or at home when they turn on this podcast.
Parents should not try to overprotect and remove all possible sources of stress from a child's life. They need to be able to develop their skills to overcome challenges. "When parents are doing a lot of negotiating to remove anything that upsets the child, that child is at greater risk of anxiety," says Dr. Anne Marie Albano from the Columbia University Clinic for Anxiety and Related Disorders.
In situations like this, experts point out meditation is an effective and healthy option for youngsters. According to Dr. Andrea Gurney, a licensed clinical psychologist, "Kids who practice meditation and mindfulness reap a host of benefits, including but not limited to increased focus, self-control, coping strategies, emotional regulation, and better relationships."
Storytelling Podcasts for Road Trips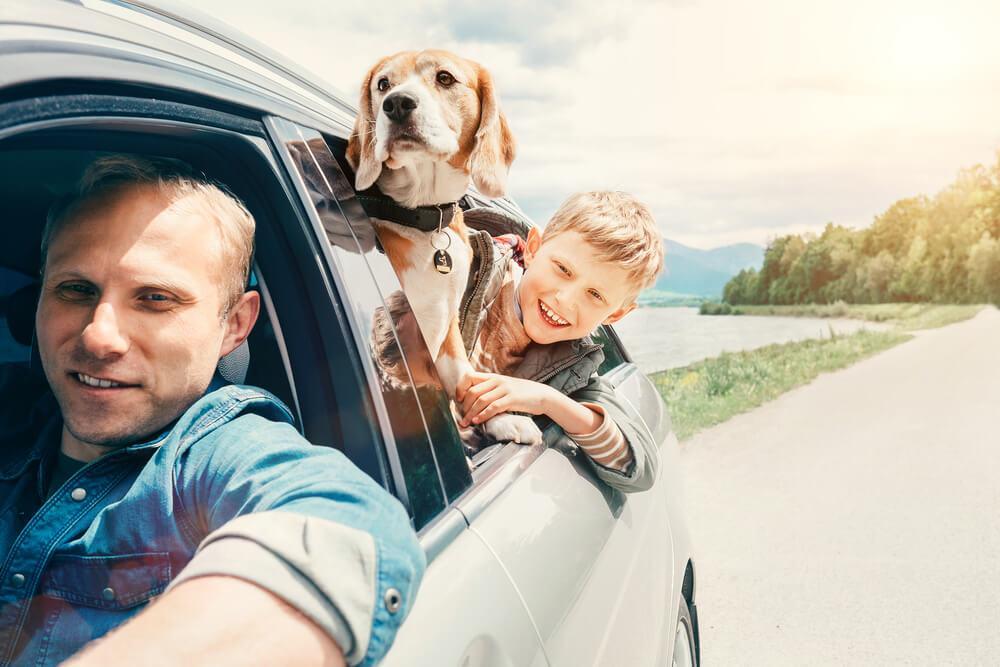 These couple of years, storytelling podcasts gained popularity amongst adolescents and children. Whimsical storylines and hooking narratives attract kids into listening to the shows. Here are some storytelling podcasts for road trips the whole family will enjoy.
Welcome to Night Vale

With over a hundred episodes of mystery and magical adventures, Welcome to Night Vale charms listeners from young to old. Each chapter tells a different story, so you can start anywhere and enjoy each new adventure with the whole family.
Told in an eerie and deadpan voice are the comedic and dramatic narratives sure to pique interest. The mystery of the plots fit perfectly in long drives to your destination. Make sure the driver isn't too consumed by the podcast, though! There are a few surprises and twists and turns in each episode.
Get ready for a fun road trip with the fam! To get started, why don't you check out some of their single-episode stories:
13 – A Story About You

26 – Faceless Old Woman

42 – Numbers

71 – The Registry of Middle School Crushes

133 – Are You Sure?
Potterless

The entertaining Mike Schubert brings Potterheads along a nostalgic journey of reading the Harry Potter series. Potterless is a reading and comedic commentary of the beloved series by a first-time reader. Families will love JK Rowling's original novel with the enjoyable accompaniment of Schubert.
Listening to the podcast will give you the feel of reading the series with a close friend—a friend who will fill the silence of the road trip with incorrect predictions and jokes about the characters. You can listen to the insane theories about the plot twists from Potterless on Apple Podcasts and Spotify.
Hello From the Magic Tavern

A podcast for a long drive, Hello From The Magic Tavern stitches up storylines in the magical kingdom of Foon, inviting eccentric speakers while taking on dedicated characters of wizards, trolls, and goblins talking about everything.
This podcast for road trips is best for older audiences like adolescents who like laid back and humorous conversations. This interview of magical realms can spark discussions and exciting debates with curious family members. Who knows? By listening to this fantastic podcast, listeners may also get into the groove of role play as they journey to the realm of their own.
The Alien Adventures of Finn Caspian: Science Fiction for Kids

The Alien Adventures of Finn Caspian tells a riveting story for out of town travels. Listeners will only keep playing the next episode to hear more about the exciting science fiction story. 
While children will get hooked in the entertaining dialogues and voices, parents can find appreciation in the lessons behind the words. Play along with this space adventure with your kids and unlock their creativity. 
Catch the show on Google Play, Stitcher, or Apple Podcasts and turn road trips into a space adventure!
The Unexplainable Disappearance of Mars Patel

If your kids are eight to twelve years old, sharing The Unexplainable Disappearance of Mars Patel will strengthen your bond. Now on its third season, Mars Patel invites parents and children on a mystery quest. This podcast will surely engulf you into the series—an interactive dialogue between characters and high-quality sound really puts listeners in the right setting. 
Mystery lovers and adrenaline-junkies will love to listen to this until they reach their destination. Maybe they'll even spare a few minutes waiting in the car listening to the podcast before actually getting out! 
Listening to the audio will help children visualize and expand their creativity. If you're tired of hearing your teenager and grade-schooler bickering, why don't you try putting on The Unexplainable Disappearance of Mars Patel for the whole family?
Eleanor Amplified

We've listed a bunch of fun podcasts for road trips, but we believe it's not really complete without a Nancy Drew-inspired series!
Families will love the playful storylines and interesting villains. As a famous radio host, Eleanor helps foil evil plots to find the big story. The heroine embodies a strong woman braving and conquering crime doers. On her quests and investigations, Eleanor will help children appreciate journalism as well as make smart media choices.
Although the episodes are a maximum of 15 minutes long, we believe this podcast enriches young minds. At the end of the show, don't forget to ask your little ones what they think of the episode. Asking them their opinions will help develop their cognitive and communication skills
Entertaining and educating—two birds in one!
Go on fun adventures with Eleanor Amplified on Apple Podcasts, Stitcher, or Spotify.
What makes these examples good storytelling podcasts are their riveting plot with specific conflicts. Content and execution that help us empathize with characters also hook listeners. "What we have found in our research is that people require some sort of stressor, some sort of arousal response in the brain to have this type of narrative transportation where we begin to share the emotions of the characters in a story," Dr. Paul Zak, Ph.D., says.
More Fun on the Road with These Podcasts for Road Trips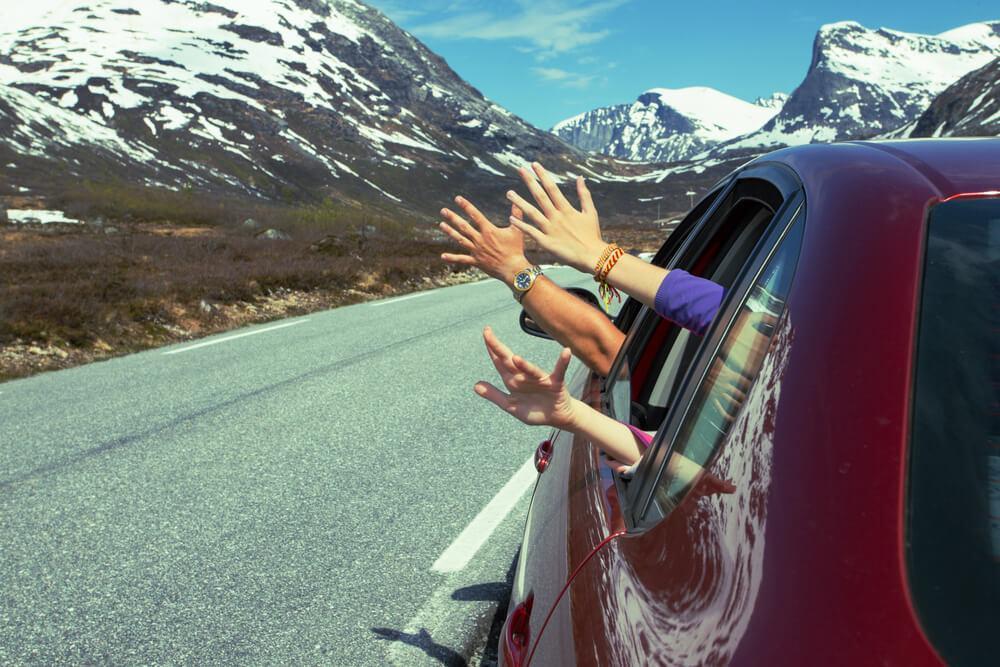 In this section, we leave you with interest-based podcasts to make your long drives with family more meaningful. 
Bacon and Eggs: A Movie Lover's Podcast

After a full day of productive tasks at home, people tend to rest by having a movie night. Families who bond over films and movies will appreciate exploring entertaining commentaries of movies, TV shows, and books on this podcast. The Bacon and Eggs Podcast made it to the cut for their family-friendly movie reviews, which kids will appreciate.
A podcast like this can serve as a conversation starter for parents and children. Taking an in-depth review or look into the psyche of the characters also builds empathy for children, a helpful skill for the future. 
Here are some of the films they discussed in their past episodes:
Birds of Prey

Parasite

Star Wars movies

Jumanji

Coco

Avatar

The Hunger Games

And many more!
Did they already discuss your favorite film? Find out by listening to the show on Spotify and Apple Podcasts. Download Bacon and Eggs: A Movie Lover's Podcast for a fun road trip with your little directors or actors.
Short and Curly

Wrapped in catchy music and exciting insights, Short and Curly is a bite-sized podcast for older kids and parents. They talk about insightful topics you may think to be odd. A hodgepodge of topics ranging from societal concerns, science, and trivial questions await answers in Short and Curly.
The dynamic audio production helps preserve a kid's attention, and the script's content keeps parents listening. If you would like to bond with your child over new learnings, listen to the show on Apple Podcasts.
With the increased use of mobile gadgets for learning and entertainment, Dr. Joanne Meier points out the learning potential from these new platforms from this study, "There are differences in what parents say their children are learning from educational media. More parents report that their children have learned a lot about reading (37 percent) and math (28 percent) from educational media than science (19 percent) or the arts (15 percent)."
Road Trip Fun with the Family
Move the family love from home out on the open road with your loved ones. Take this time to bond over healthy, informative, and entertaining podcasts. While podcasts for children are yet to grow in numbers, parents can still enjoy the lessons instilled in each episode. As parents, keep the conversation going with your family. And as the podcasts wrap up, make a podcast-worthy discussion while on the road, and get to know each other more.