It's inevitable for boredom to strike with so much time at home and not a lot to do. Maybe you do know what you want to do, but you can't be bothered to move from your comfy seat. Or perhaps you're searching for anything to occupy yourself with but can't seem to find an activity to which you can commit.
In these moments of boredom and indecision, dear old YouTube is your friend. Here are 14 YouTube channels you should check out when you're looking to pass some time!
Binging With Babish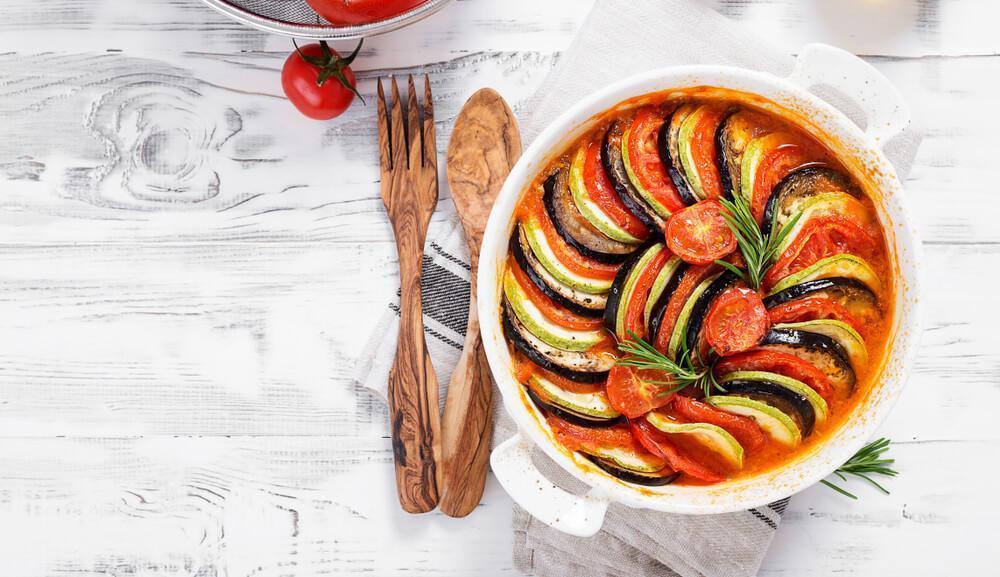 Have you ever wondered how food on film and TV tastes? If you answered yes, then Binging With Babish is the best channel for you!
Binging with Babish is the perfect combination of film and food. The channel currently has 329 recipes, with over 7.77 million subscribers.
Oliver Babish recreates food in pop culture using common ingredients and basic cooking techniques. Here are the recipes you might be dying to discover:
Ratatouille (Confit Byaldi) from Ratatouille
Ram-Don from Parasite
Krabby Patty from Spongebob Squarepants
He also has the Basics With Babish series, wherein he teaches basic but oh-so-good recipes. These videos are longer as they show and explain in detail everything necessary in the process.
This channel is useful for when you're bored and looking for things to eat. But, beware, the mouth-watering food recipes may get you craving!
WatchMojo

As the channel likes to brand itself, WatchMojo is the authority on pop culture. It has 18,604 videos ready for your consumption. With its collection of various topics, WatchMojo has garnered over 22.8 million subscribers.
The channel has list after list after list of everything there is in media, sports, politics, and history. Here are just a few of their highly-viewed videos:
Top 10 Bruce Lee Moments

Top 10 Craziest Events Caught Live on TV

Top 10 Annoyingly Catchy Songs

Top 10 Crazy Moments in Sports
Head over to WatchMojo's channel if you're looking for trivia you want to share with your friends and want to ease your boredom.
WatchMojo also has a sister channel called MsMojo that features top 10 lists of movies and TV series moments.
And if you're still bored after watching their videos?
Just scroll to their movie lists and check out their film previews for a movie recommendation!
Best Ever Food Review Show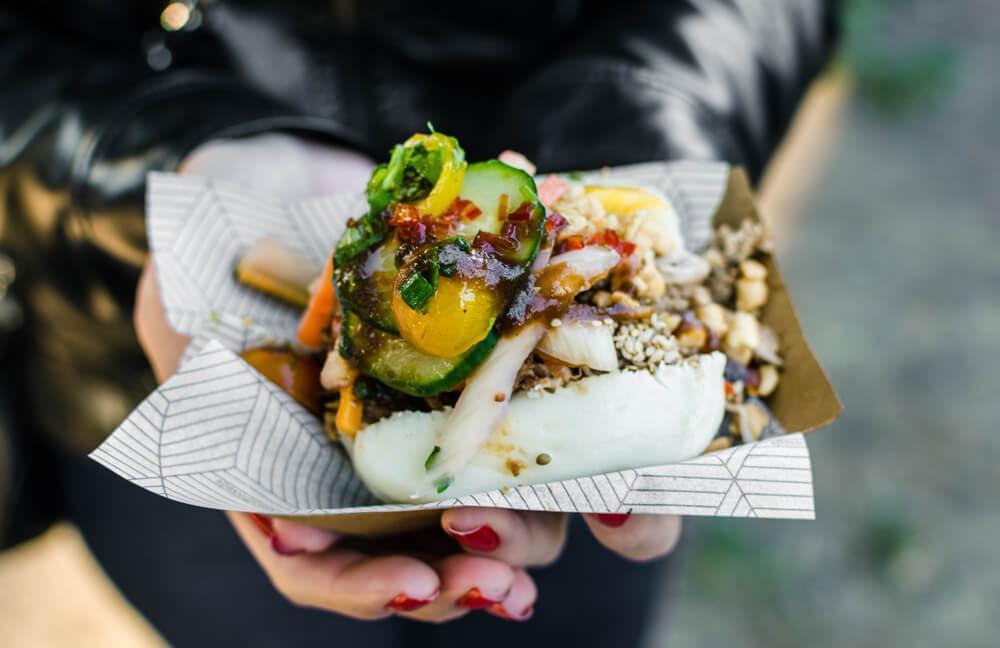 Best Ever Food Review Show brings you the perfect mix of food and travel. The show host, Sonny Side, has over 364 vlogs showcasing cultures and cuisines worldwide. Over 5.55 million YouTube users are subscribed to his trips.
From familiar street foods to exotic main dishes, their specials are always a must-try. Some of the most popular episodes include unusual and exciting experiences most people haven't even thought about before.
Dining on Japan's poisonous pufferfish
Roasting a whole ostrich
Eating Madagascar street food
You'll surely enjoy the channel's content. And amid a modern online culture of clickbait titles and disrespecting for clout, it's awesome to see how they respect every culture they visit and enjoy. The vlogs feature local tour guides who accompany and educate audiences about their community.
The locals are as big a star as the food being featured, so the videos are always fresh and welcoming. If you're planning for a vacation in the future, this channel might just give you an idea for an itinerary!
Good Mythical Morning

This channel has anything and everything under the sun. Hosted by Rhett McLaughlin and Link Neal, Good Mythical Morning currently has 16.6 million subscribers, 2,520 videos, and a total of 6.65 billion views.
Although their channel is mostly comedic, some of their videos involve fun science stuff!
They have videos with scientific trivia and American actress and neuroscientist Mayim Bialik even guested on the channel in several episodes.
Good Mythical Morning also has episodes with lighter moods. One of the channel's famous series is called Will It? wherein they test various non-conventional ingredients for favorite recipes. One Will It? video focused on cereals, using Goldfish crackers and Skittles for the taste test.
If you're not familiar with Rhett and Link, you can start with their most popular videos:
Amazing Game Show Cheaters

World's Hottest Pepper Challenge: California Reaper

Making Real Food w/ Play-Doh Toys

Will It Deep Fry? Taste Test
Fitness Blender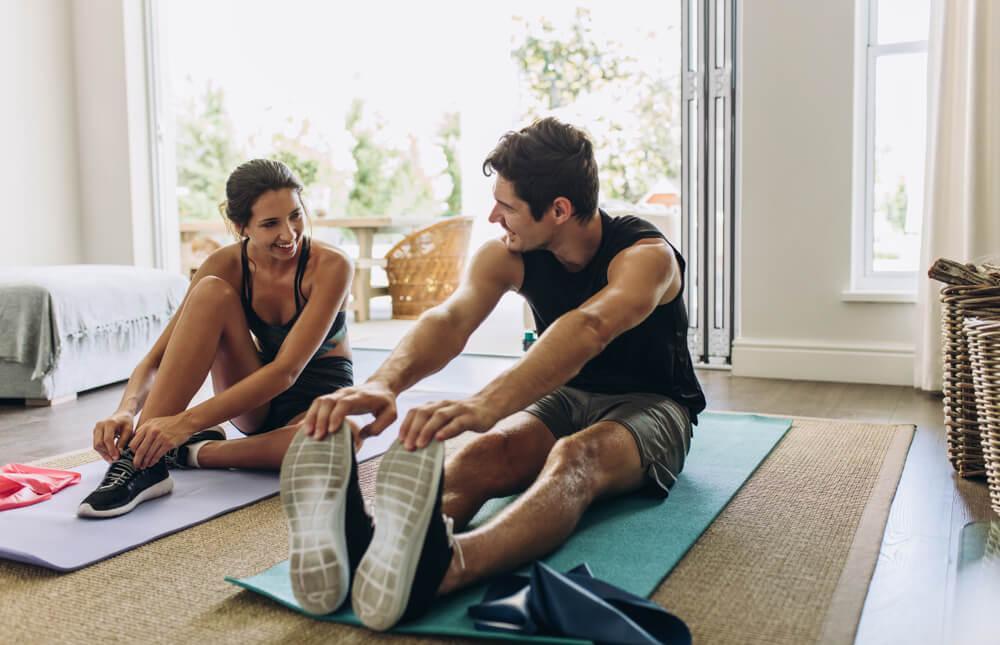 Foodie YouTube channels are fun, but what about YouTube for fitness enthusiasts?
Various viewers are sure to benefit from Fitness Blender's 800-something instructional videos!
With over 6.41 million subscribers, couple Daniel and Kelli Segars will provide you with workouts to start your journey to a healthy body.
No gym equipment available?
Don't worry! Their programs are diverse, and they even have routines without the need to use gym equipment. If you're bored but thrumming with energy, here are some videos you should check out!
Their credibilities also add to the appeal and legitimacy of their channel and videos.
Daniel has been in the fitness industry for 20 years now and has a degree in Food and Nutrition. Meanwhile, Kelli has a degree in Psychology and Sociology and has been experienced in fitness since 2006.
Not only do they have fitness routines for those who wish to lose fat and weight but they also have routines dedicated to improving physical abilities, such as flexibility and balance.
Since fitness goes side by side with nutrition, Fitness Blender also has recipes and tips on eating healthy.
Nightmare Expo

Nightmare Expo, more popularly called Nexpo, is for the brave-hearted. The channel is run by Ryan who discusses issues from the dark web in a video-essay format. This channel has lengthy videos with a minimum of 20 minutes and a maximum of an hour and a half.
Ryan's most famous series is called the Disturbing Things from Around the Internet [Vol. 1]. But he also has specials on video games. Check out some of these specials:
SOMA
Resident Evil
Silent Hill
If you're looking for conspiracies and crazy-scary stories, his channel might be what you need.
Architectural Digest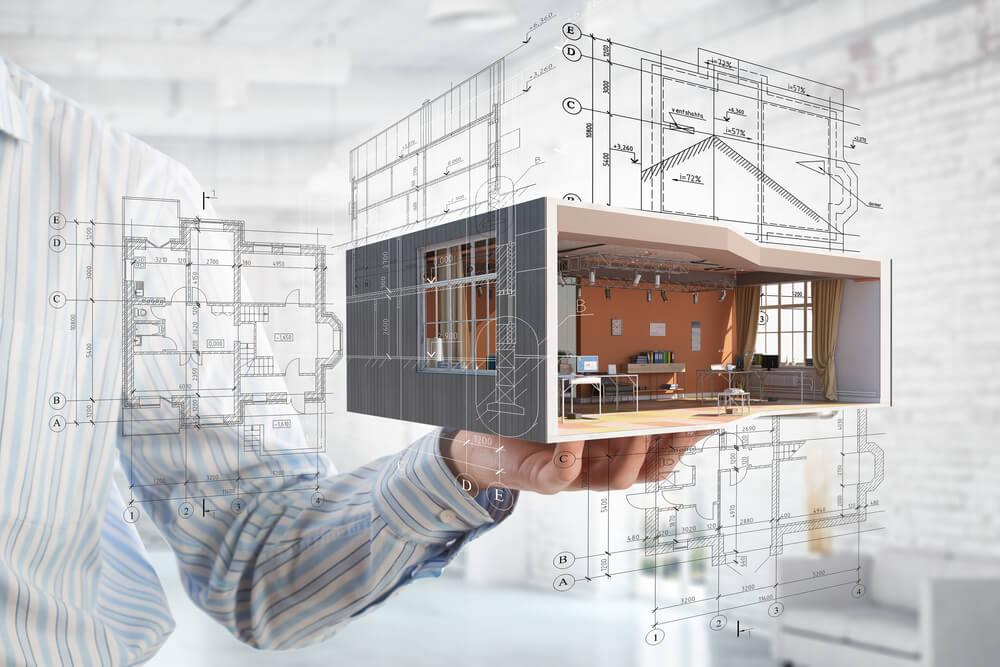 Architectural Digest (AD) may just satisfy your needs with their eye-candy house tours. They have over 400 videos and more than 3.86 million people subscribed to their content.
They have guest celebrities who host the tour around their house, making each episode fun to watch.
Most celebrities have big white homes, perfect for minimalist viewers. AD also features houses with more unique designs. Check out some of the inspired estates of these celebrities.
Kendall Jenner's Cozy L.A. Hideaway

Dakota Johnson's Serene Hollywood Home

Aaron Paul's Rustic Riverside Home In Idaho

NBA Star JJ Redick's Brooklyn Warehouse Apartment
Of course, the channel also has videos featuring interior designers, architects, and painters. These episodes often focus on their inspiration and motivation for their craft.
Real estate agents showing off million-dollar estates are also a strength of the channel. AD has a lot of fun and informative videos that are sure to rid you of boredom and give you imaginative ideas for your projects at home.
Wisecrack

With 585 videos, Wisecrack consistently entertains its 2.91 million subscribers with its contemplations about popular media. Their video essays are often lengthy because of their detailed discussions, but there are also some short ones worth binging.
The channel has a variety of topics to wow film enthusiasts. Wisecrack's videos are often a safe haven for people who just finished a movie and are asking these questions.
Is there a hidden meaning to Sausage Party?

What does Inception's ending mean?

Is the final season of Game of Thrones really deep or just dumb?
If you want to find out the answer to these questions, this channel might just be for you.
The Daily Show with Trevor Noah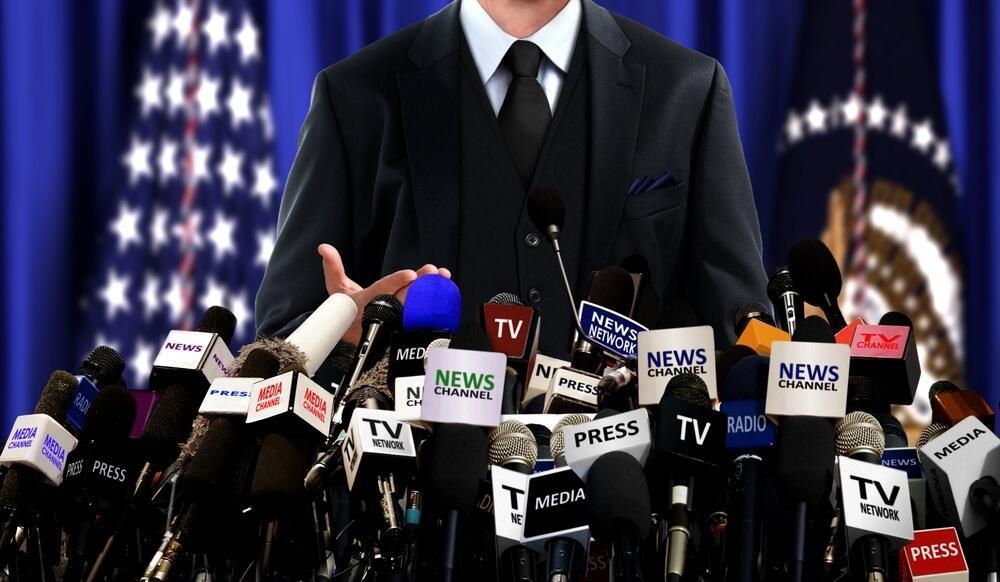 Trevor Noah replaced Jon Steward on The Daily Show back in 2015. The show's YouTube channel only began in May 2016, but it has already amassed a following of 8.27 million subscribers. The videos have an average of 1.25 million views each.
Can't catch the show on TV? 
Don't worry, the channel posts snippets of The Daily Show so you don't miss it.
The channel also supports several advocacies. Some of their videos are also fundraisers, with links to donation drives for causes that you can support. Here are some of those videos:
How Soon Is Too Soon for a Coronavirus Vaccine?

The NBA Strike, Trump's Testing Order & Hurricane Laura
If you're looking for an engaging take on the news and enjoy Trevor Noah's clever quips, open that YouTube app now and binge on The Daily Show's videos!
5-Minute Crafts

The name says it all. 5-Minute Crafts is for casual learners who want to be crafty and artsy for a brief time. This channel is perfect for when you're bored and want to be productive at the same time. 
The channel has 4,594 videos, followed by over 68.1 million subscribers. Here are just some of their fun and helpful videos:
23 Smart Life Hacks for Every Occasion

35 Unbelievable Cooking Hacks

18 Self-Defence Tips That Might Save Your Life
They also have hacks you can try out!.
Some of these can make your work more efficient and even change how you do daily tasks.
The Dodo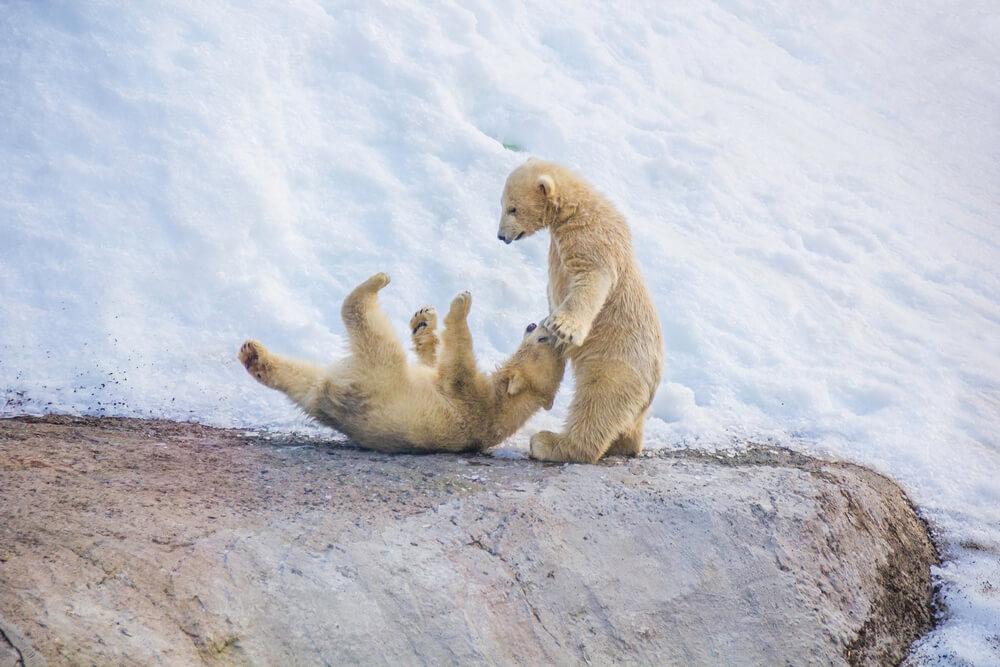 Are you an animal lover?
Do you like watching cute, touching, and inspiring videos of animals?
Look no further! The Dodo is a channel dedicated to animal lovers. Some of their videos share information about how to take care of pets better. Some videos even present rescue efforts.
With 3.78 billion views, The Dodo consistently woos its viewers with short videos of adorable animals. They have dogs, cows, turtles, whales—you name it, and they probably have videos about it!
Watching their videos will not only help lift your spirits. It surely will help the animals they support to find a shelter forever. 
Postmodern Jukebox

Scott's Postmodern Jukebox is a reinvention of your favourite pop tracks. The channel showcases the band of the same name as they perform covers of modern songs rearranged to sound vintage.
Have a pop track you're don't particularly like? Perhaps Postmodern Jukebox a different take to it that you can enjoy! You can also listen to your favorite tracks with a different sound and perhaps discover a new genre you can listen to!
They also have guest singers and even back-up dancers at times! Begin binge-watching with these fan favorites:
Creep – Vintage Radiohead Cover

Bad Romance – Vintage 1920s Gatsby Style Lady Gaga Cover

We Can't Stop – 1950s Doo Wop Miley Cyrus Cover
CrashCourse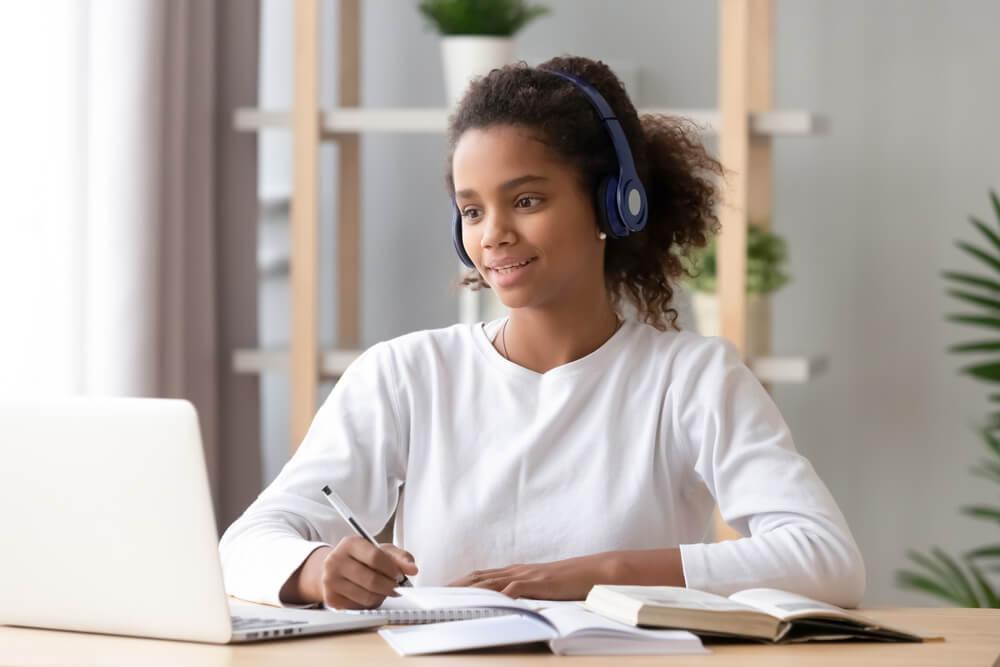 Now let's look at CrashCourse. This YouTube channel pushes for free and accessible education with its brief and informative videos. The channel has 1.34 billion views and more than 11.3 million subscribers.
Professionals and academicians contribute to the channel's content, so it surely is based on facts. The CrashCourse videos also have fun animations, keeping you engaged, with your eyes locked on the screen.
Boredom, who?
Learn new valuable information about science and the arts!
Study the connection between artificial intelligence and statistics
Take the theater course and learn its history
Discover the answers to your questions about the universe with their astronomy course
It is perfect for bored watchers who want to know more about the world. So if you feel like adding to your bank of knowledge, check out CrashCourse. You might be surprised to find yourself clicking next after each video!
Weird History

Are you bored enough to start learning a thing or two? Weird History has you covered with exciting and unexpected trivia. This channel has 260 videos and a total of 209 million views.
Their videos are short, at 8 to 12 minutes each. As their name suggests, the channel tackles weird historical details you may have missed out in school. Here are just some of those videos.
Hygiene During The Victorian Era

Witnessing The Golden Age Of Flying

Life Using an Iron Lung
Check out Weird History's videos and ease that boredom with fun new facts!
All these YouTube channels will definitely help you address your boredom. Some may add to your knowledge about this complicated world we live in. Some may even inspire you to do more.
Enjoy watching!