Looking for a way to save time, as well as stress, when traveling?
These 12 travel hacks will have you covered.
An Airline Departure Board for Your Phone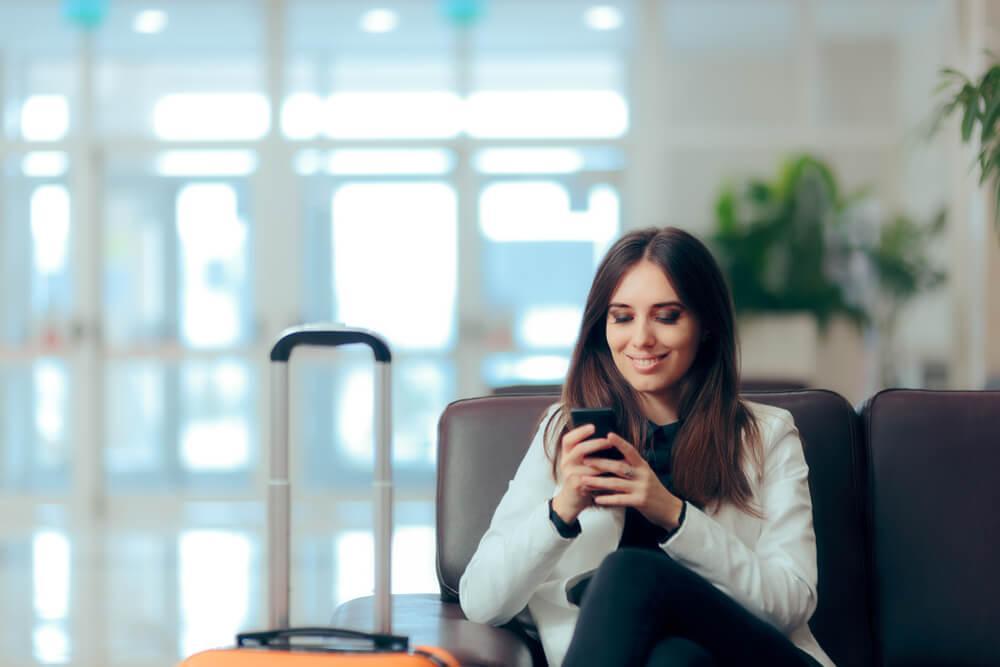 Airports can be pretty fun places. With all of those bars and restaurants to dine at, along with numerous shops to browse, it can be quite easy to while away your time at a major airport.
Of course, you don't want to have to constantly be heading back to the departures board to check on the status of your flight, which is where this hack comes in…
Rather than relying on the airport departure board, take matters into your own hands and download a live departure board onto your phone.
How?
With the Flight Board app! Not only will the app provide you with live departures (after using your location to identify which airport you are at), but you can also find out arrival terminals, departure gates and travel times, saving you so much planning time.
Download Google Maps Offline
Love relying on Google Maps but heading to a destination that does not offer good phone signal? Or maybe you're just worried about the fees you may incur when using your phone abroad?
Well, you won't need to worry with Google Maps Offline!
Wondering how it works?
Before you set off to your destination, you download the map for that area on Google Maps (make sure that your phone has plenty of storage space, as maps of larger areas can take up more than 1GB).
You can then use this map when your phone is offline, although keep in mind that you won't be able to access certain features, such as:
Traffic details

Walking directions

Bicycle routes
Your map will also expire after 15 days, so you would need to return to a data connection at that point and re-download your map. This is to ensure that you always have a current map, as Google is constantly updating them.
Short-Term Luggage Storage
If you have ever had some time to kill in between checking out of your hotel and heading to the airport, you are likely already well aware of how frustrating it can be to drag your luggage around for a good few hours. It really does limit you when it comes to the things you're able to see and do.
Thankfully, there is now a solution…
Stasher is a company that offers short-term luggage storage in more than 200 cities around the world. The company has teamed up with various stores and hotels to provide this service, ensuring that your bags are kept completely safe.
All you need to do is sign up to Stasher and choose a city, after which you will receive directions on where to store your luggage.
Their rates are extremely affordable too, giving you the freedom to really make the most of those extra few hours you have in the city.
Check In Online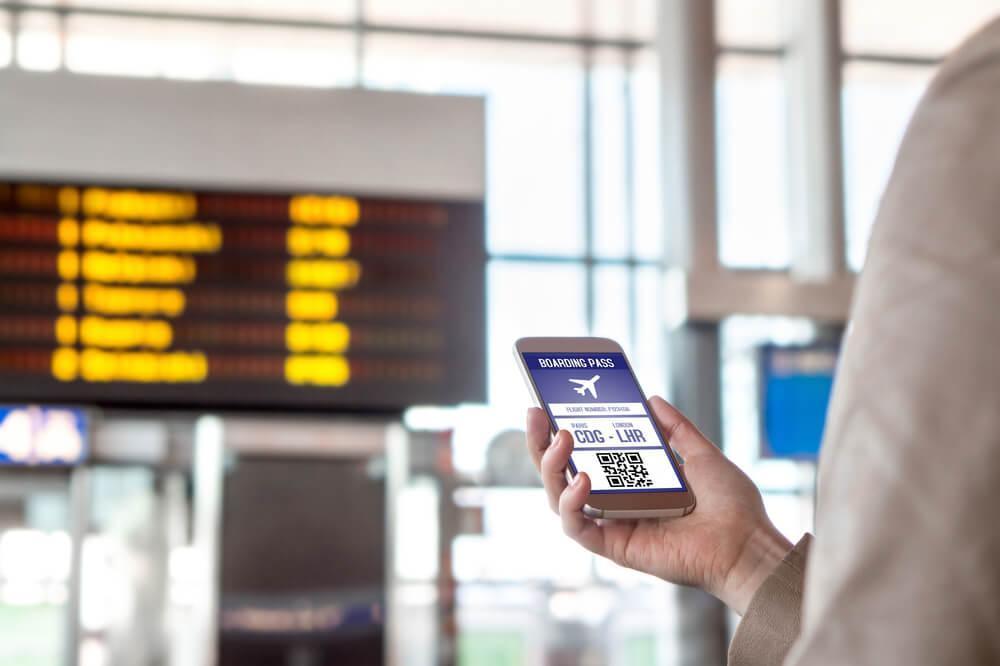 Okay, so this one may seem a little obvious, but it is still something that many people, surprisingly, don't do.
The ability to check in online has been offered by airlines for several years now. Not only does it enable you to skip the long queue at the airport, but it also means that you have early access when it comes to choosing a seat.
Don't worry if you need to check bags in either, as there will be a special lane for dropping off your pre-checked in bags at the airport.
If you aren't checking in bags, then this is even easier…
Some airlines will even send a boarding pass to your email, or to an app, which the airport staff can then scan, saving you from even having to print out your ticket and enabling you to head straight on through to your departure gate.
Invest in Compression Bags for Carry-On Luggage
There is no denying that plane travel is much more convenient when you do not have checked baggage, but it can sometimes seem impossible to fit all of your belongings into a bag that meets the size requirements for carry-on luggage.
This is where compression bags can help…
Haven't heard of them before?
They look just like a plastic bag, but a heavy duty version, complete with a zipper and a one-way air valve. All you need to do is fold your clothing and pack it into the compression bag, before placing your vacuum cleaner over the valve. Once you vacuum-seal the bag, it will drastically shrink down in size.
You might be thinking…
Surely this doesn't actually save a noticeable amount of space?
That's where you would be wrong…
Bulky clothing items, such as sweaters or thicker t-shirts, will compress down to about a quarter of their original size, saving you so much space in your luggage and doing away with the need to check your baggage in.
As an added bonus, most compression bags will also ensure that your belongings stay waterproof.
An AI Tour Guide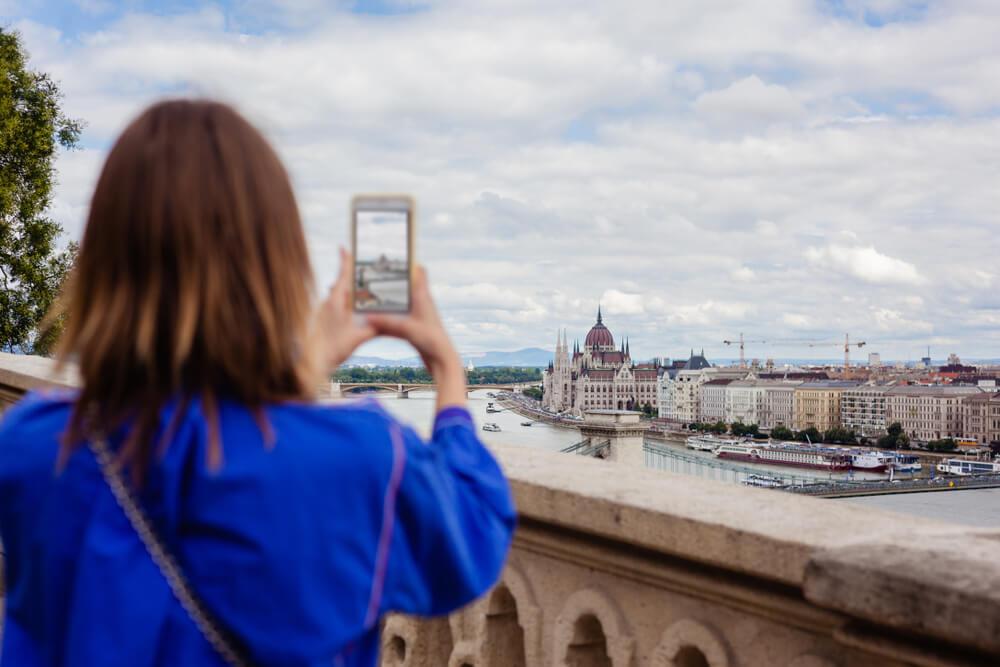 Google gets another mention on this list, simply because they offer yet another service that will help to save you precious time while traveling.
Ever wanted to sign up for a tour of a city that you are visiting?
Many people are put off by guided tours for a number of reasons. Maybe they don't include the specific landmarks or areas you want to see, or maybe they are at a pace that is too fast, or too slow, for you.
Well, Google Goggles will let you explore a destination at your own pace.
How?
All you need to do is download the app, and then take a photo of whatever you would like more information on. Whether this may be a famous landmark, a local business, a magnificent piece of architecture, or just about anything else, Google will be able to provide you with more information, in the same way that a tour guide would.
Store Your Power Cords in a Sunglass Case
Most people travel with a number of different electronic items, and each one will have their own charging cable. There is nothing more frustrating than reaching into your bag for something, only to pull out a tangled jumbled cable mess, which, of course, will then take you ages to unravel.
This can all be avoided by storing your cables smartly when you travel.
How?
One of the easiest ways is to use a sunglass case. This will not only prevent the cable from tangling, but will also protect it from any damage.
If you don't have any extra glasses cases lying around, there are a few other options to save you from dealing with that cable mess:
Twist ties to tie your cables together

Specially-designed cable organizers, such as the Grid-It Organizer

Roll-up pouches that you can then bundle together
Purchase a Luggage Scale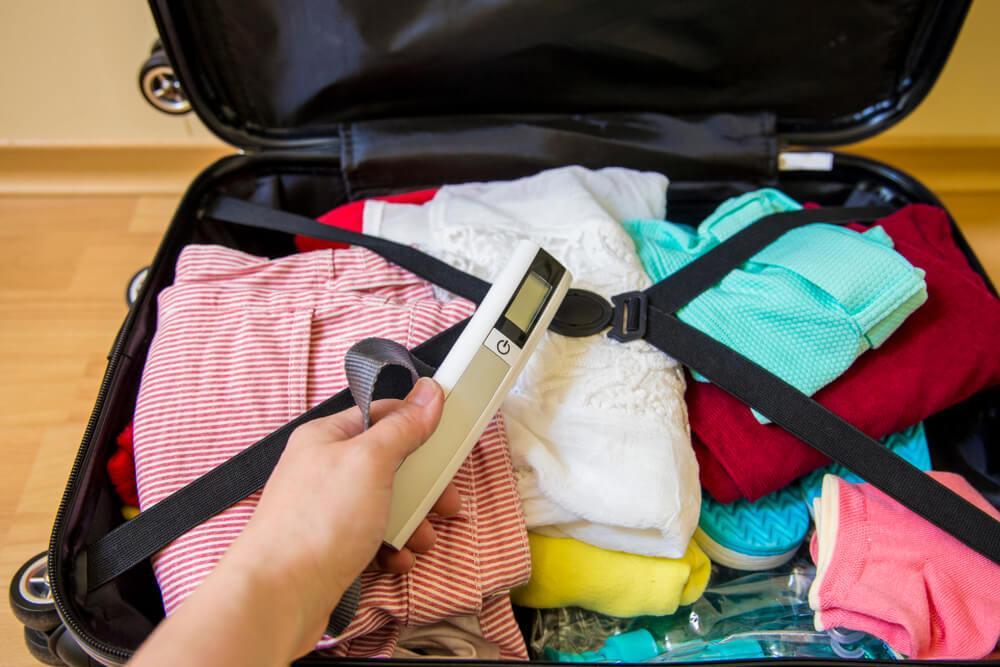 If you're guilty of often traveling with overweight bags, and have to then waste time at the airport negotiating luggage fees, purchasing a luggage scale that you can use at home will definitely be helpful.
The scales available these days are all digital and are extremely accurate, making it easier than ever to weigh your luggage at home before setting off to the airport.
Don't forget to take the scales with you when you're traveling, especially if you plan on shopping at your destination.
Check On-Time Arrival Records
Hate flight delays?
You're not alone. There's nothing more frustrating than having to spend hours waiting at an airport for a delayed flight.
You're probably thinking…
Aren't those delays unavoidable?
Usually, yes. However, some airlines have a track record for being delayed, and if a flight does not reach its arrival gate within 15 minutes of its initially estimated time, then the flight is considered as being late.
It is now a regulation that airlines need to display their on-time arrival records to customers, although keep in mind that some airlines may not make this easily available, so you may have a bit of hunting through their website to do.
Fortunately, there are many third-party websites that provide this information, and this is something that you should definitely take a look at before booking your flight, especially if you are already concerned about delays.
Stay away from any airlines that are consistently delayed, and opt for one that has a good on-time arrival record instead.
Email Yourself a Scan of Your Passport and Travel Documents
Emailing yourself a scan of your passport, as well as any travel documents you may have, is always a smart move when traveling.
Why?
For a couple of reasons…
Firstly, it's so much more convenient to have all this information easily accessible on your phone. If you need to fill out any forms, rather than having to pull out all of your travel documents, you can simply refer to your phone instead.
There is also always the chance that your travel documents may end up misplaced, or, even worse, stolen. If you have backups to-hand, it will be much easier for you to acquire replacements, while continuing on with your journey rather than having to wait.
Fly From a Regional Airport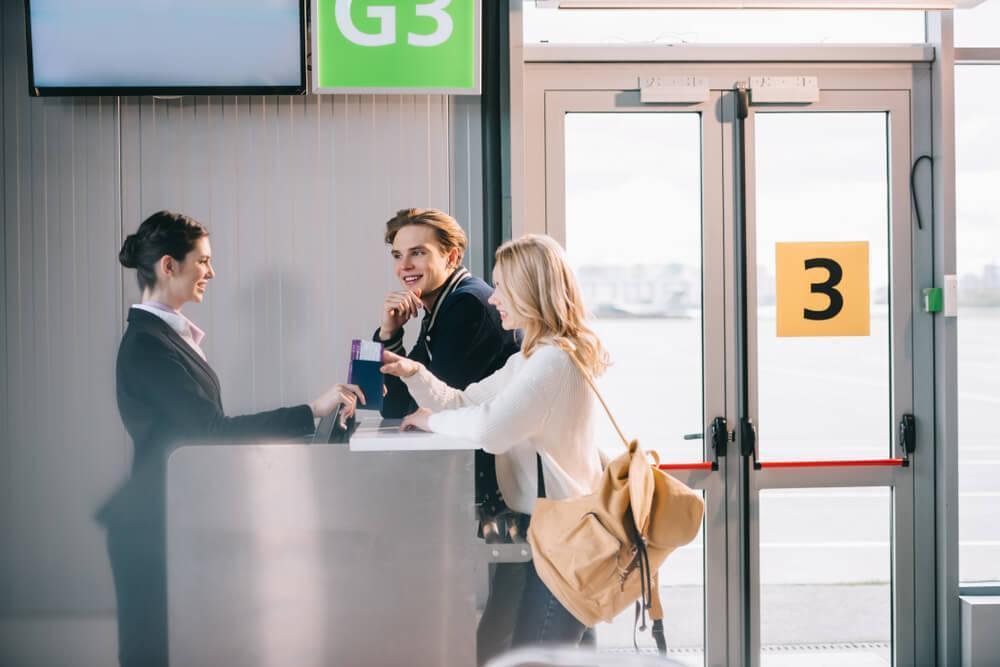 You may not always have the option to choose which airport you fly from, as flights to certain destinations may only depart from specific airports.
However, if you do end up with the choice, try to opt for smaller, regional airports, rather than the large major ones.
Why?
Because you will likely find that you will not need to spend quite as much time in a smaller airport. The queues will be less, since there won't be as many passengers traveling through it, and since the airport itself will be smaller, there won't be as much of a distance to walk when it comes to finding your gate.
You may also find that flight prices can sometimes be cheaper when departing from a regional airport.
Avoid Peak Travel Times
This one may seem a little obvious, but it can really make a huge difference when it comes to saving you time while traveling…
Peak travel times can be hectic and chaotic. Chances are, you will end up having to deal with crowds of other passengers, meaning long queues and plenty of stress.
It goes without saying that the holidays are always going to be a busy travel time, whether this may be during the summer, at the end of the year, or even long weekends. Of course, if this is the only opportunity you have for time off work, you may not be able to avoid these seasons.
Don't worry, you can still pick a flight that departs during off-peak hours, which will still save you from crowds at the airport.
Off-peak hours are usually between 5am and 7am, or after 8pm. Tuesdays, Wednesdays and Sundays are also the least busy times to fly, while Fridays and Saturdays are the busiest. Midweek flights tend to be cheaper too – since they are less popular, airlines will often lower their fares to attract more people, since they do not want to be flying with empty seats on the plane.
Traveling can be stressful and hectic, and can really take up so much time. Fortunately, with these time-saving travel hacks, you will find that your journey becomes so much faster and easier, giving you more time to enjoy your destination.