Well, after the year we've had, cuddling up with the family on the couch under a blanket seems like a nice way to spend the evening. Hot chocolate and popcorn, Christmas lights and decorations all around – bliss! If you need a new Christmas movie to watch with your family, here are a few ideas.
The Christmas Chronicles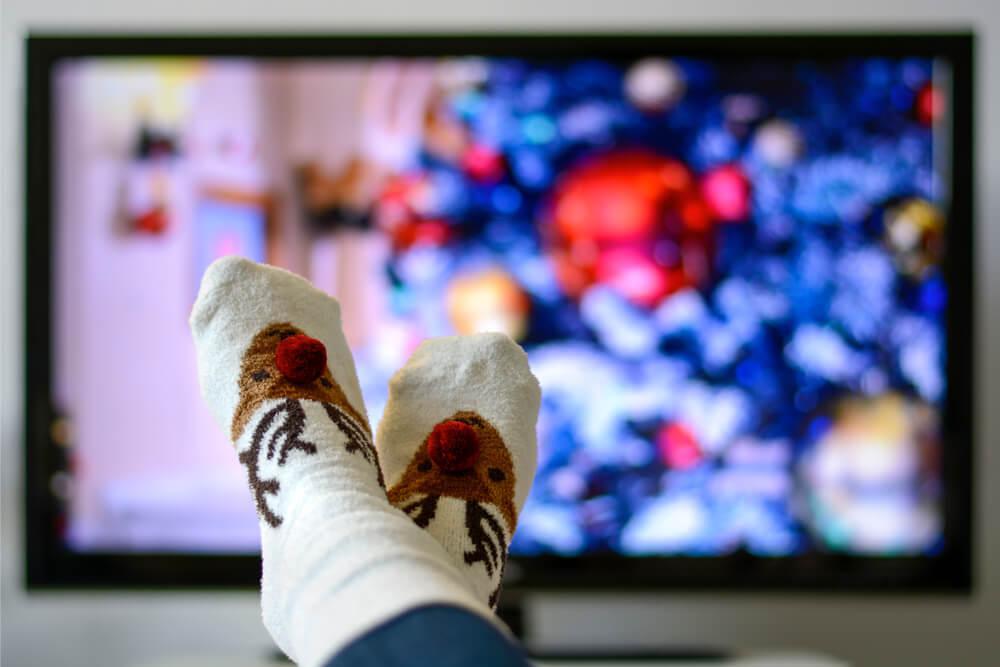 The Christmas Chronicles is a Christmas movie that came out on Netflix in November 2018.
Coming from a family of true believers, brother and sister Teddy and Kate set up a trap to capture Santa on tape, but things don't go as planned. They go from sneaking into Santa's sleigh to stealing a car, hunting for reindeer, looking for elves, and saving Santa.
This movie is funny and great entertainment for the whole family, starring Kurt Russell as Santa and Goldie Hawn as Mrs. Claus. 
The Christmas Chronicles 2

The Christmas Chronicles 2 is the sequel to The Christmas Chronicles and was released in November 2020.
A rogue elf raised by Santa and Mrs. Claus sends Kate and Jack into a wormhole and leaves them to freeze. However, this time, Santa comes to their rescue. Kate helps Santa get a new star of Bethlehem to replace the one that gets destroyed, while Jack helps Mrs. Claus. The star of Bethlehem puts a force field around the North Pole to keep intruders out, while also powering the whole North Pole.
This is a heartwarming movie packed with adventure, action, and comedy, telling the story about how one elf can cause so much trouble, all because of a big misunderstanding. 

Santa Girl

Santa Girl is a family comedy that was released in 2019.
Santa Girl is about Santa's daughter. She lost her mother and didn't want to follow in her father's footsteps. Instead, she wanted to find her own path in life, but all goes terribly wrong when her father has to make a deal with Jack Frost – this involves Santa Girl Cassie getting engaged to Jack Frost's son, Jack Jr. Cassie goes to university but her father is not happy with her choice, and all plans change when she falls in love with the wrong man, leaving her father with a tough choice to make.
So, why not watch and see if Santa Claus chooses his business or his daughter's happiness?
Frozen 2

Frozen 2 is about two sisters who lost their parents in an accident.
Queen Elsa, the oldest sister, has magical powers and can create snow and ice. She makes a snowman named Olaf. Elsa hears a strange voice coming from the woods and together with her younger sister, Anna, Kristoff, Olaf, and Kristoff's reindeer, Sven, they go into the woods and try to find where the voice is coming from.
Once in the woods, they find out a lot about their family's background and how their parents met. They also found out why Elsa has magical powers. Elsa gives up the crown and Anna and Kristoff become Queen and King of Arendelle. This musical movie is great for family time and a cuddle under a blanket.
The Knight Before Christmas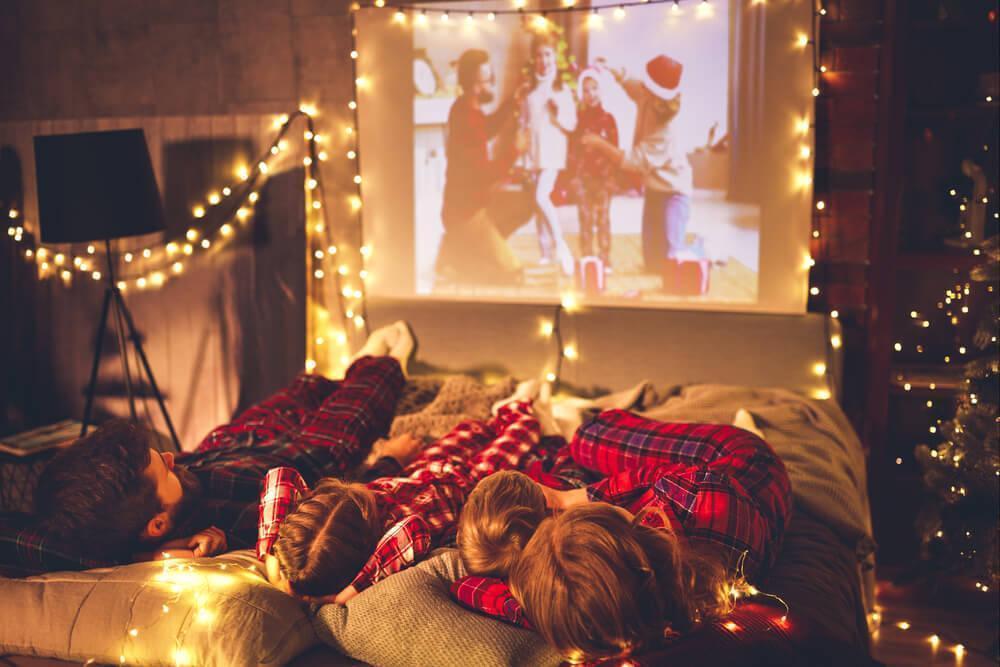 Josh Whitehouse and Vanessa Hudgens star in this romantic comedy about a knight who teleports from medieval times to the present day.
The medieval knight, Sir Cole, falls in love with school teacher Brooke. For Brooke, it starts with her accidentally hitting Sir Cole with her car. When she takes him to the hospital, she thinks he has amnesia and that he has forgotten who he is – that's why he thinks he's a knight. However, after getting to know him and falling in love with him, she begins to believe that he is a medieval knight, even if no one else is willing to believe them.
If you want to see if she gets her knight in shining armor, you will need to watch and see.
The Princess Switch – Switched Again

The Princess Switch is about a baker who owns her own shop. Her friend enters her into a baking competition in Belgravia. While out in Belgravia, Stacy has a run-in with Duchess Margaret, who looks identical to her. Duchess Margaret persuades Stacy to swap places with her for a few days and they agree to go back to their own lives after that, but things don't pan out the way they thought. Stacy falls in love with Prince Edward and Duchess Margaret falls in love with Stacy's friend Kevin.
Then, in The Princess Switch – Switched Again is where Duchess Margaret has inherited the throne to Montenaro. With all of the changes in Duchess Margaret's life, it becomes hard for her and Kevin to keep their relationship together. But, with the help of Princess Stacy, the Duchess and Kevin have some alone time to sort out their feelings towards each other.
In this movie, there is a kidnapping, love, and comedy. 

A Christmas Prince – The Royal Baby 

A Christmas Prince is about a young journalist who finds herself abroad trying to get the scoop about the prince who is due to be crowned king. After spending a lot of time with Prince Richard, the young journalist Amber finds herself falling for the prince. Everything seems to be going well until the prince finds out he's adopted.
Then, there was A Christmas Prince – The Royal Wedding. King Richard proposed to Amber and they agreed to a Christmas wedding. As everyone is getting ready for the royal wedding, the King and soon to be Queen need to do some investigation into who is taking money from the kingdom. It's always who you least expect but once the wedding is all done the third movie is released; A Christmas Prince – The Royal Baby.
With a curse threatening the royal family, the King and Queen need to find the priceless treaty. The treaty is a sacred truce between two kingdoms and without it, the kingdoms are in trouble. 

A Cinderella Story – Christmas Wish

This 2019 musical romantic take of the Cinderella story starts the same as every other. With her father's passing, Kat is left with her self obsessed stepmother and stepsisters. Kat not only has her stepmother and stepsisters ordering her around, but she also has a job as a singing elf to try and earn money to move out.
Kat's Prince Charming doesn't come from a palace with royalty; instead he is working as Santa for all the kids at Santaland. Dominic Wintergarden is the son of Kat's late father's best friend. So when Dominic's father throws his annual Christmas Eve gala, Kat's stepmother and stepsisters get themselves invited and Kat's step-sister pretends to be her to get closer to Dominic.
So, can Kat prove that her stepsister is a fake and have all her dreams come true?
Jingle Jangle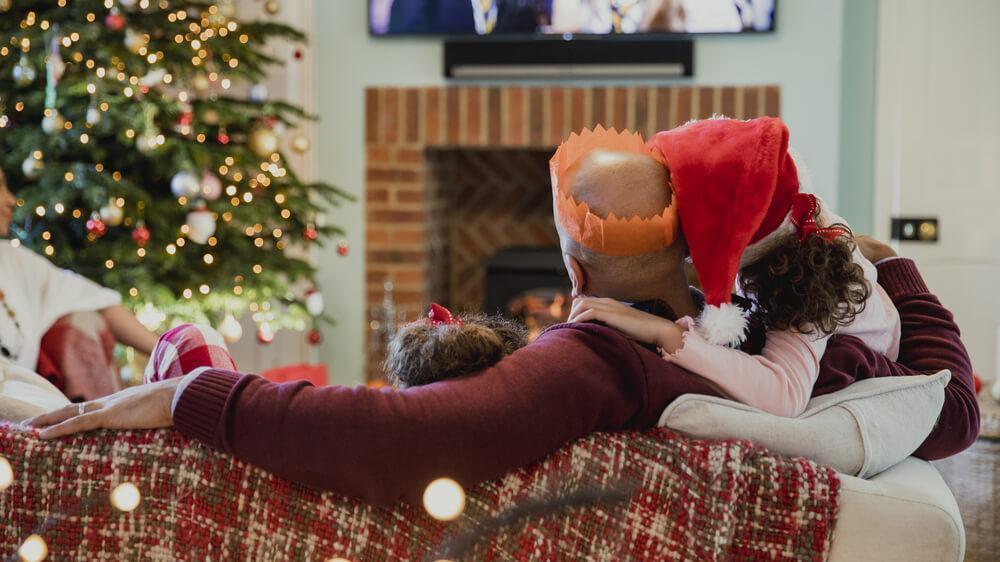 Jingle Jangle is a musical family movie about an inventor who lost everything when his apprentice stole his invention.
After losing his family and business, he becomes a pawnbroker. While he was losing himself, his apprentice was stealing from Jangle's invention book. However, one day he runs out of inventions to steal and that's when Jangle's granddaughter comes to visit to try to help her grandfather believe again.
If you just believe, anything is possible. Will the apprentice be able to keep up the charade or will Jangle finally get his recognition?

Klaus

Klaus is a 2019 animated family movie.
Klaus is about a postman who gets sent to the north pole for not being good at his job. He has to set up a postal service before his father will reassign him to a new place. While at the North Pole, he doesn't get a warm welcome, as the villagers are at war with each other. So, he befriends a lonely man who lost his wife. The man makes toys and they decide to join forces and deliver toys to the local kids. As business gets better, eventually they go worldwide with toy delivery.
Watch with the family and see if this postman gets any better at his deliveries.
Dolly Parton's Christmas On The Square 

Dolly Parton herself stars, produced and composed the music for this heartwarming, family movie.
This movie starts with the whole town singing a song about the meaning of Christmas. However, there is a rich woman who comes in to evict the whole town just before Christmas, because she's selling the town. In this movie, Dolly Parton plays a guardian angel helping a trainee angel to guide Christine Baranski down the right path. Christine plays a woman who left town as an angry young woman who had her baby put up for adoption, and now she's planning to sell the town after her father's passing.
Will her guardian angel change her mind in time? Will she find her baby? Watch and find out. 

Noelle

After Santa's passing, his son Nick has to take over, but it's all a bit overwhelming.
His sister Noelle, played by Anna Kendrick, encourages her brother to take the weekend off but it doesn't go down well with her family and the rest of the North Pole. Noelle has to leave the North Pole for the first time and adjust to the local surroundings while her cousin is named the new Santa. Her cousin tries to know everything about Christmas, and even changes how it is determined whether a child is on the good list or the bad list – with his new system only a few children are on the nice list. When Noelle finally hunts down her brother, Nick, with the help of a private investigator, he decides he's not coming home and that he enjoys the heat and doing yoga.
So, can Noelle save the big day and persuade her brother to return to the North Pole in time for Christmas, or will there be a new Santa? Can traditions be changed? This is definitely a great film for getting into the Christmas spirit with the family.
Santa in Training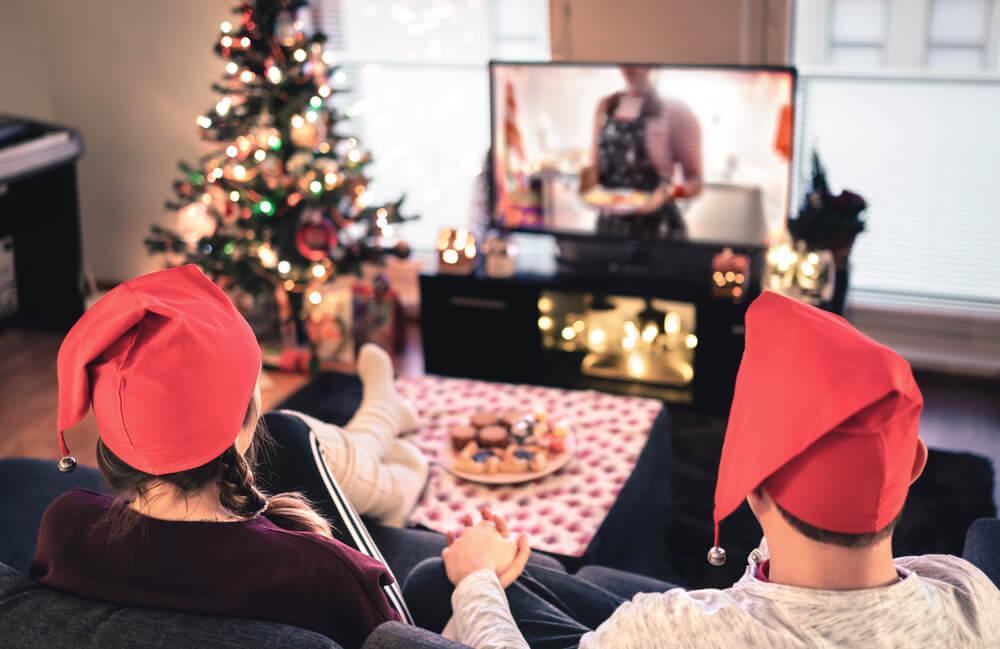 This 2019 family comedy will have you laughing with Christmas cheer as the elves have to try to train a new Santa in time for Christmas.
The jealous head elf finds the worst possible Santa replacement and sends the two worst elves to train him. The elves have their work cut out trying to train a grumpy man who hates Christmas. So, with work, fighting to see his daughter, a slightly strict elf, and a very jolly elf, it's not going to be easy for Eddie. It doesn't take long for Eddie's attitude to change, and then he gets a promotion because he's happier in life and in his work.
So, why not watch and see if Eddie can be ready in time for Christmas?

The App That Stole Christmas 

This film is about a man called Felix, who creates an app so obsessive that no one is paying attention to their families anymore.
So, after accidentally being run over by his security guard, Felix wakes up with elves at Santa's magical resort, and the elves explain how his app is destroying Christmas. Santa recruits Felix to help make toys, because when he was younger, he helped his father make toys.
Can Felix get home or will he be stuck making toys at Santa's magical resort? This is a good movie for reminding people that family is more important than playing on apps.