Due to Coronavirus, air travel has now become quite a risky game. Not only does it increase your odds of contracting the virus, but you could also be an asymptomatic carrier who ends up spreading the virus far and wide.
However, this isn't to say that traveling by air is completely off the cards…
So long as you take the right safety measures and precautions, treating yourself to a little getaway becomes a much more realistic possibility.
How can you stay safe from Covid-19 but still travel by air?
Here are 15 tips…
Social Distancing and Face Coverings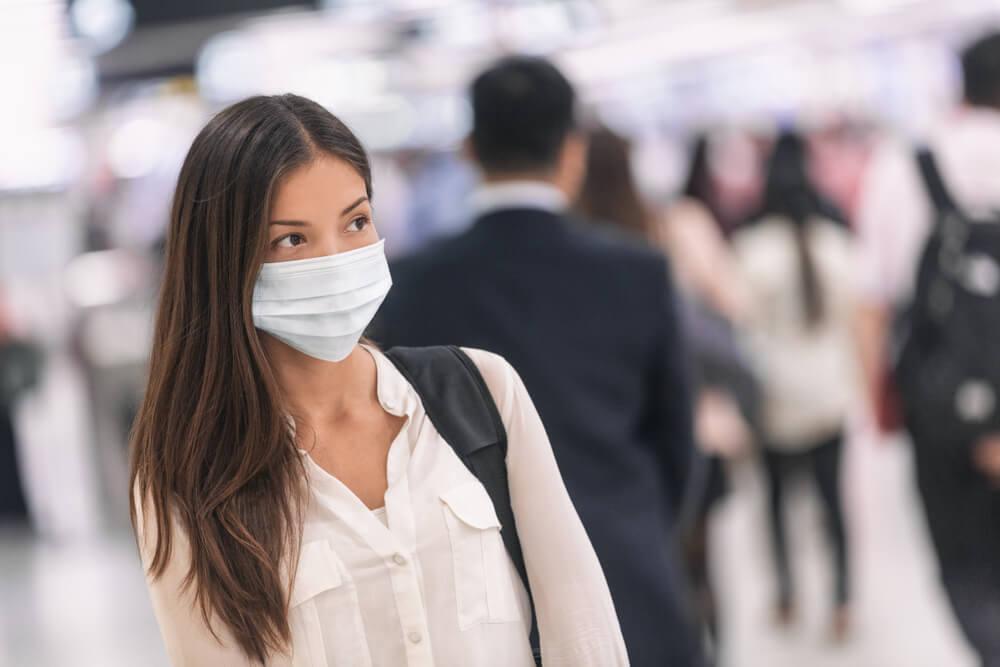 Keeping your distance from others while always wearing a face mask becomes even more important when you're traveling.
Many tourist attractions, hotels, restaurants, and airports will already require these, but there will still be some that don't make it mandatory. In these cases, it's still much safer to keep your face covering on and stay two meters away from others – you don't want to risk transmitting or catching the virus.
It would be a good idea to pack multiple masks, just in case yours happens to end up lost, damaged, or dirty.
If you really want to protect yourself, consider wearing gloves too…
While some might say that this is over-the-top, it prevents your skin from coming into contact with so many different surfaces, some of which could be harboring the virus.
Book a Window Seat

Most travel booking systems now allow passengers to pre-book their seats, in which case a window seat is best.
Why?
Studies have shown that airplane passengers have a much lower risk of catching a virus if they choose a window seat. This is simply down to the fact that a window seat minimizes how many other people you are exposed to on the plane.
Limit Contact with Airport Staff

Airports will already have measures in place to keep their staff as safe as possible from Covid-19, but there are certain things that you can do too to limit how much contact you have with them.
The first is checking in for your flight online. This not only saves you from having to queue when you arrive at the airport, but also enables you to print out your boarding pass yourself, preventing you from needing any contact at all with staff at the check-in desk.
If possible, try to limit yourself to only carrying hand luggage. Not only does this keep you away from more staff, as well as crowds at the luggage carousel upon arrival, but it also means that you won't have unknown hands handling your bags to take them on and off the plane. Checked in bags are usually handled by eight pairs of hands, so you'll be avoiding a lot of virus transmission possibilities by sticking with hand luggage.
Expect a Different Airport Experience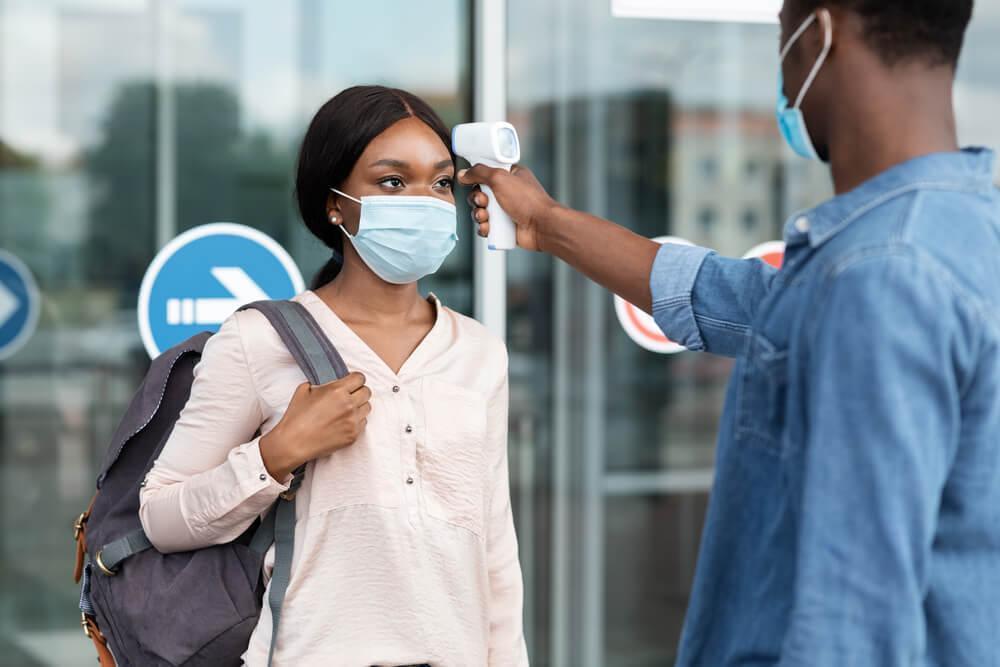 You may be used to speeding through airport queues and spending your time before boarding browsing the airport shops and then relaxing at a restaurant.
However, the new normal now means that queues may end up taking even longer than usual. Expect temperature checks and random swab testings to take place during your journey, so be sure to allow extra time for this.
Many of the usual services and amenities passengers used to enojy at airports will be closed now. Alcohol may also be a no-go, not only at the airport but also on the plane.
Pay by Card

Remember the stress of having to work out how much vacation money you're going to need, so that you can convert it into a different currency?
Those days are gone – cash isn't something that you want to be dealing with now.
With many shops and services now offering contactless payments, this does away with the need for any close-up interactions. You can also disinfect your card to clean it after use, which you can't do with cash.
If you're traveling to a different country, make sure that your cards will work over there. If they don't, prepaid travel cards are a good alternative option.
Stay in Your Seat

Studies have shown that moving around an airplane cabin makes you much more likely to pick up a virus, as well as pass it on to others. This makes sense, since moving around exposes you to other people more.
Although the studies were carried out during the SARS pandemic, the same applies now.
What happens if you need to go to the bathroom?
Ideally, try to go before you board the plane and then after you land. If you can't wait, then needs must, but remember to wear your face mask and sanitize your hands before leaving your seat and as soon as you're back.
Bring Your Own Blanket and Pillow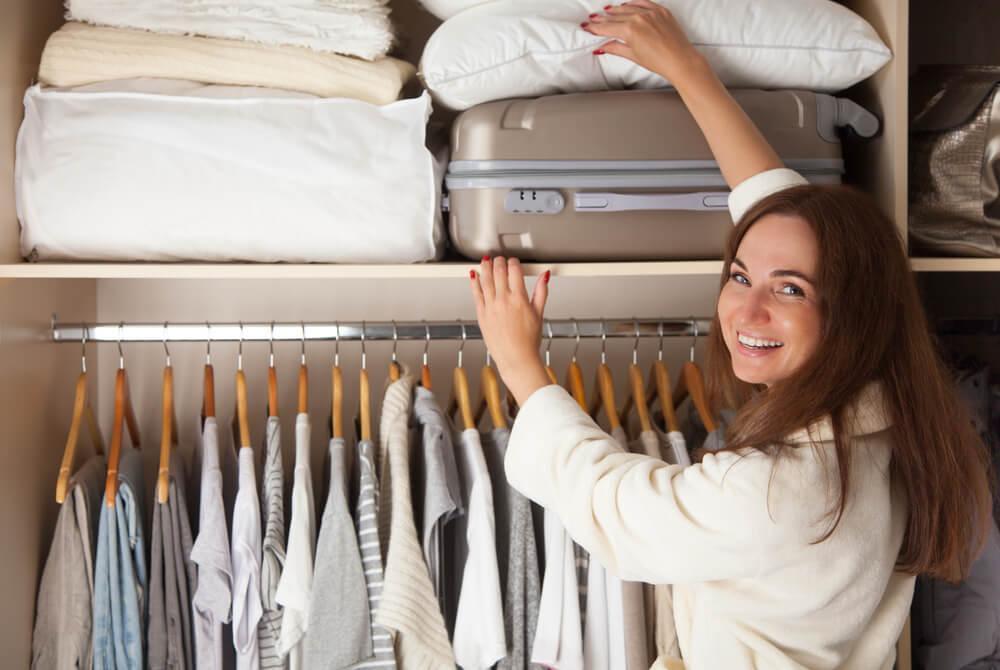 You may love curling up in your plane seat under a comfortable blanket, but many airlines have now stopped providing blankets and pillows to passengers. This helps to minimize contamination.
Even if the airline you are traveling with is still going to be providing these, it would be much safer to bring your own instead. This way, you have the knowledge that yours are the only hands that have touched your pillow and blanket, and you can safely wash and disinfect them once you reach your destination.
Plus, airplane blankets are never actually that comfy – now is your chance to go all out and treat yourself to a truly luxurious plane blanket!
Be Aware of Low Humidity

You probably already know how dry the air on a plane can feel. However, in addition to being uncomfortable, this dryness could also make you more susceptible to picking up the Covid-19 virus.
How?
Low humidity can quickly dry out the mucous membranes in your mouth, nose, and eyes. This then means that they are not able to effectively block viruses from entering the body.
While you may have been able to ignore the dryness in the past, you want your body to be as healthy as possible when traveling during the pandemic.
Nasal sprays are great for keeping the nose moisturized, and you can also drink more water to keep yourself better hydrated internally.
If this is something that you are worried about, try booking a flight on one of the new generation aircrafts. For example, the Boeing 787 makes use of technology that increases humidity levels in the cabin.
Book a Holiday Rental Instead of a Hotel

Where are you planning to stay once you get to your destination?
Hopefully, your answer is a holiday rental instead of a hotel…
Yes, most hotels have now implemented extra safety and cleaning measures to counter Coronavirus, but you still risk running into so many different people at a hotel. Not all of those guests will be following safety measures, increasing your chances of contracting the virus.
A holiday rental minimizes the amount of contact that you will have with other people. Many platforms, such as Airbnb, have hosts adhering to additional requirements to ensure the safety of their guests.
When you now browse listings on the site, you will notice that some of those listings have special badges displayed. The Cleaning Protocol badge means that hosts have undertaken an educational course that teaches them how to clean a property to the highest standards. They also need to wait for 24 hours after a guest vacates before entering a property to clean it.
Standards are high, so many other hosts are opting for the Booking Buffer badge instead. This ensures a 72 hour vacancy period in between guests.
Another benefit to holiday rentals over hotels is that these will come with their own kitchen. Being able to prepare some of your own meals, rather than eating every single one at a public space, will help to keep you and others safer.
Keep Checking Travel Advisories for Your Destination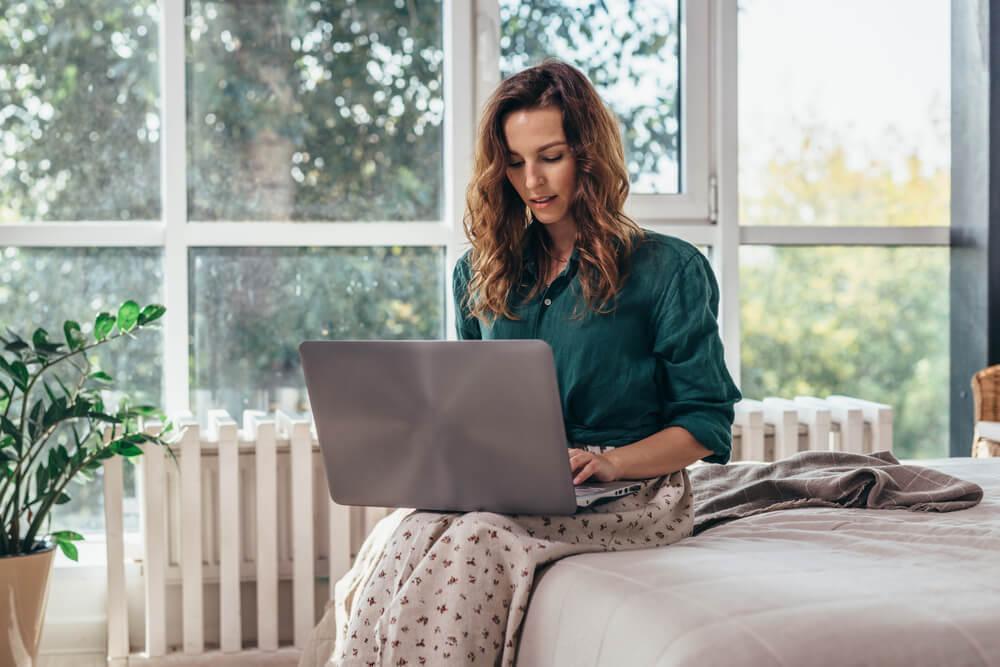 Rules can often change overnight, so make sure that you keep checking travel advisories for your destination, especially before you depart.
Some may place bans on travelers from certain countries, while others may have imposed stricter quarantines.
Your own country may also change their mind about allowing travelers back in if virus rates have been soaring, so this risk needs to be assessed too.
You don't want to end up taking a wasted plane journey, meaning that you will need to be ready to cancel your trip at a moment's notice if necessary.
Take Out Travel Insurance That Offers Covid-19 Cover

There are now quite a few travel insurance companies that have taken Covid-19 into account when creating their policies.
As mentioned above, last-minute cancellations may be necessary, not only due to sudden travel restrictions, but also if you or a loved one ends up contracting the virus.
Levels of cover vary hugely between providers, so make sure that you read all of the small print. Ideally, the policy you choose will also cover medical treatment at your destination, just in case you happen to pick up the virus while traveling.
Boost Your Immune System Before Traveling

In order to avoid catching Coronavirus, your immune system needs to be in its best possible shape. There's no denying that traveling can sometimes be stressful, but this is even more so the case now.
Stress can lower immunity, making it important to give this a big boost before traveling.
How?
There are several steps that you can take to boost your immune system, but some of the most effective are:
Eat a healthy diet

Exercise frequently and regularly

Make sure that you are getting enough quality sleep

Keep stress levels low

Take a multivitamin supplement
Don't Wear Your Travel Clothes Again Until They Have Been Washed

You may want to pack light when traveling, especially if you are trying to do away with checking in luggage, but the clothes that you wear on a plane should definitely not be worn again until they have been washed.
Your clothes will have touched so many different surfaces and could be holding the virus, so make sure that you shower and change into something else as soon as you arrive at your destination.
If you're staying in a holiday home, you will be able to ensure that your travel clothes are quickly washed. However, if this is not going to be possible, seal them away in a plastic bag and then wash them once you return home.
Treat Yourself to an Upgrade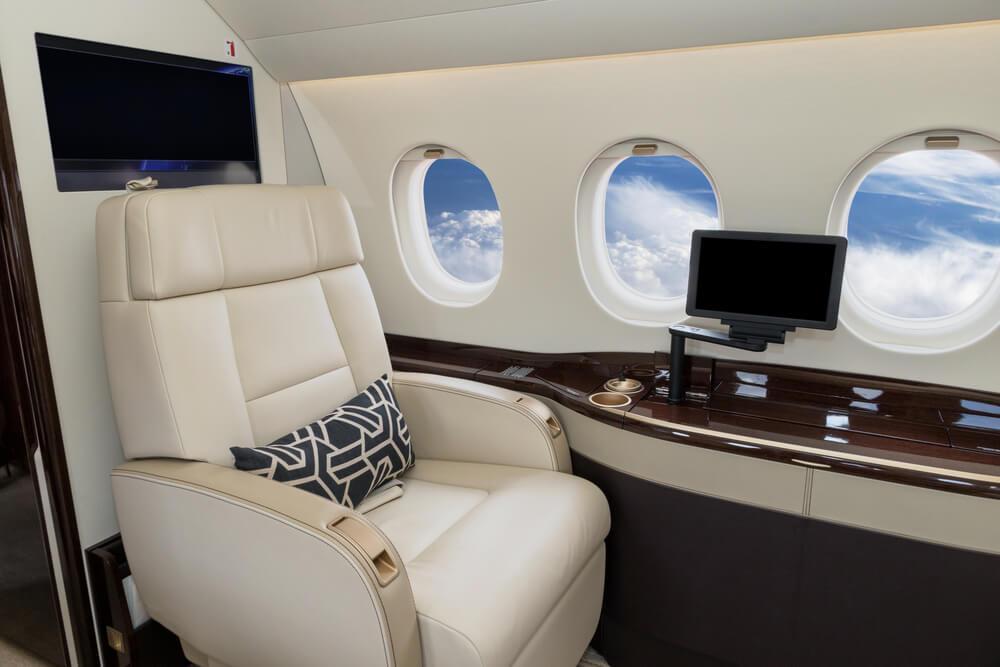 Business class seats have quite a bit of space between them, while first class offers true luxury. Both of these seating arrangements will be much more spacious than if you were to fly economy.
Granted, most airlines are now blocking middle seats from being booked and are also not allowing their planes to be packed to full capacity. However, there will still be far fewer people in business and first class, minimizing your chances of contamination.
Of course, an upgrade does come at a much higher price, but don't forget to check your air mileage points – you may be able to use these for an upgrade without having to pay an extra cent!
Don't Forget Your Hand Sanitizer!

A travel-sized bottle of hand sanitizer is a must when traveling. Use this frequently throughout the day, especially after you have been in public spaces.
Packing a few extra bottles would be a good idea too. While many airports, hotels, and shops provide hand sanitizer at their entrances, you never know when they might run out.
If you can't get your hands on travel-sized hand sanitizer bottles, look for hand sanitizer wipes instead.
Traveling during the Coronavirus pandemic is definitely tricky – you always need to stay on high alert to ensure that you are keeping yourself and others as safe as possible. However, as the virus starts to die back in many destinations, air travel is now picking up again, making it worth knowing exactly how to keep yourself safe from Covid-19 when flying.