Many of us have, at some point in our lives, familiarized ourselves with Mexican tequila.
And, to be honest, many of us did that a bit too well.
However, have you ever tried a real Mexican wine?
Yes, you heard it right, Mexican wine.
For many wine connoisseurs, this is not a novelty. Mexico has been in the top 20 best wine-producing countries for years now.  
This country has been in the wine business for over 400 years, but it is not until recently that it received the attention it deserves.
Mexico – the Land of Wine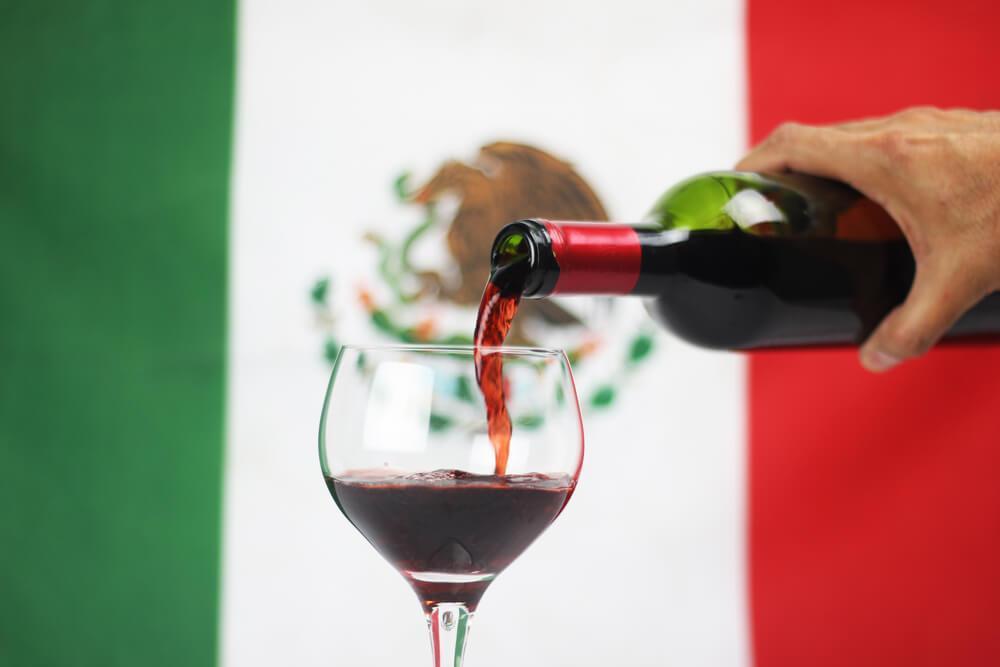 When we daydream about going to Mexico, we usually envision lying on a beautiful beach of Puerto Vallarta, holding a margarita in one hand. Well, dear, sweet margarita, move out of the way, there's a new bad boy in town.
The story of Mexican wines starts long ago, in the time of the Conquistadors. Cortez and his fellow settlers brought over grapevines in an intention to cultivate grapes. And they soon discovered that the Mexican land was perfect for growing grapes, and even found some native breeds.
Soon, the oldest winery was founded – Casa Madero, in the region known as Valle de Parras. This region became the biggest grape cultivation region in all of Mexico.
An interesting fact – the grapes from this region made their way to Napa Valley. And, if you like wine, we're sure you have heard of Napa.
For centuries, this Mexican gold nugget was neglected until trade regulations that prevented wines from being imported were lifted. The rest is history. Now, Mexican wine is distributed all around the world, achieving great success because of its exquisite taste.
Best Mexican Wines to Try

We are positive that, by now, Mexican wines have caught your fancy, and that, by the end of this text, you will be hooked.
If you are not sure which ones to try, we are going to make it easy for you. What follows is the list of top Mexican wine you just have to try.
Trust us, you won't regret it.
Caipirinha 2016

This amazing red wine from the El Cielo winery has really struck a chord not only with us, but according to the reviews, the rest of the world.
Though a young company, El Cielo winery has, apparently, found a perfect spot to grow amazing grapes which turn into even more amazing wines. Wines so good that they have received many state and international medals. It is situated in the Valle de Guadalupe in Baja California, where it first started spreading its magic. One of its most magical products is the Caipirinha,
The first thing that draws your attention is its clarity and the beautiful violet color. It is a perfect mixture of Cabernet – Sauvignon, Syrah, Nebbiolo and Malbec that makes you longing for more.
The blend of different red and black fruits among which are blueberries, currants and raspberries, gives your palate a sensational experience, one you will not forget. A pleasant woody finish is what makes it complete, and we are sure that after the first glass, many more will follow.
However, as with most things in life, be sure not to overdo it, as it can lead to a terrible headache in the morning.
2018 Casa Madero 3V Red Blend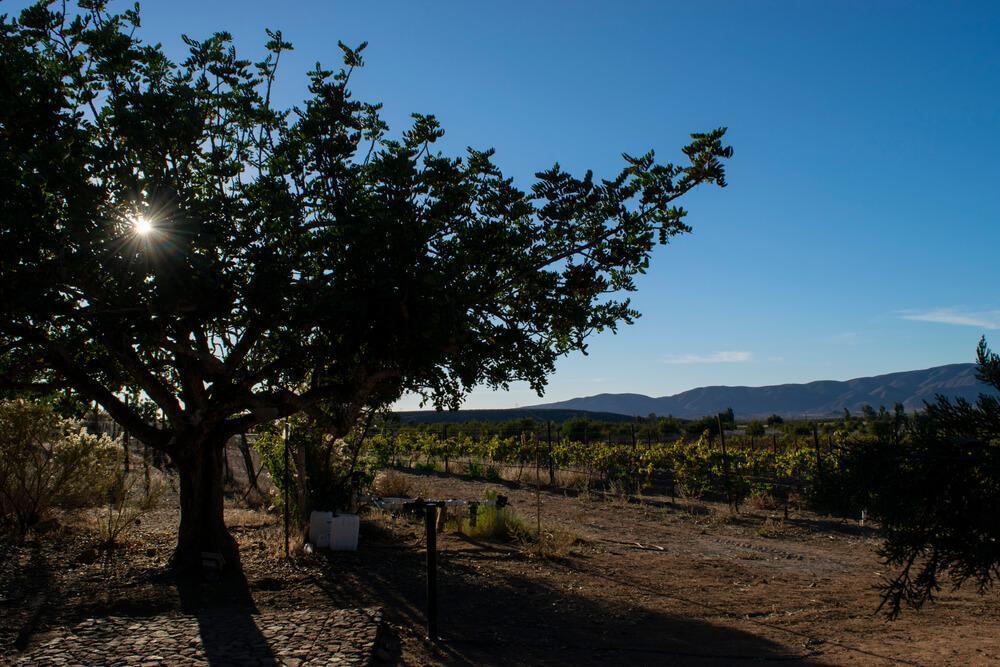 The most beautiful discovery about these wines is the fact that each one of them contains a large portion of the country's history in every single drop.
Casa Madero is one of the oldest, if not the oldest winery in all of Mexico, dating back to 1597. Can you imagine that?
Located at the bottom of Sierra Madre Mountains, the Parras Valley represents a perfect spot for cultivating different types of grapes, which ultimately make it a prime location for any winery.
Their wines have won many medals and this one is not an exception. It contains equal amounts of Cabernet, Merlot, and Tempranillo, which have been under the process of vinification for twelve months in American and French medium toast barrels.
A well-balanced mixture of red fruits, wild cherry, and baking spices makes it glide down your throat smoothly, leaving a very remarkable finish. Drinking this with a nice, light dinner will be a perfect finish to even the most stressful of days.
Trust us.  
Hilo Negro Escala 2015

Looking for a perfect first date wine? Look no further!
This alluring mixture will certainly awaken all of your senses. It will make you relax, giving you and your partner a perfect opportunity to spend an amazingly romantic night together.
Once you approach the glass, you will fall in love with the smell, let alone the taste. Different aromas and flavors go gently across your palate, leaving you to discover a bit of oaky and earthy notes.
Is there a more perfect combination than this?
Sierra Blanca Sauvignon Blanc

This wine, as well as many others, is produced in Valle de Guadalupe, located in Northern Baja California. It is also known as "the Tuscany of Mexico," so you already know you can expect some incredible wines coming from this place.
It is home to almost 200 wineries, and every single one gives the wines a personal touch, a different spin on a traditional mixture. La Cetto winery is no exception. It is one of the oldest wineries there, and it has come a long and admirable way. It now exports its wines to 32 countries around the world.
This particular wine is not what L.A. Cetto winery is mostly famous for, but it is so delicious it has to be put on the list. With its apple, honeydew and white floral notes, you cannot help but fall in love with this perfection. On the palate, you can feel the apple with the touch of acidity that lingers afterwards.
Perfect for a romantic night with your partner, in front of the fireplace. Be sure to enjoy it fully, without any distractions.
Viñedos de la Reina Nebbiolo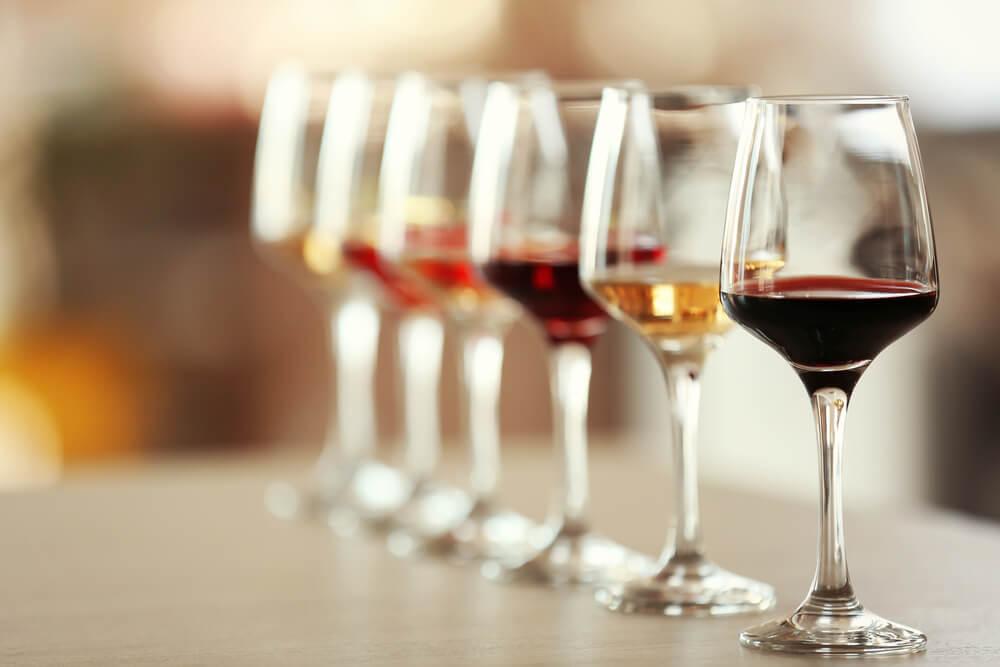 Behind every wine, there is a story of its origin. And the origin begins in the soil. Simply, the way the wineries take care of it and point out the importance of it is commendable.
The story of this wine starts in the vineyards of San Vincente. The main feature of the soil is that it is composed of sand and granites originating from the drainage from the surrounding hills. The biggest contribution to growing grapes actually comes from behind the hills, more specifically, from the Pacific Ocean. Its continuous stream of wind and humidity is what makes the soil a perfect surrounding for many types of grapes.
The wine shows notes of ripe red fruits such as plum, cherries, figs and wild herb flowers. But what seals the deal are the aromas that come after: toffee, caramel, cloves and vanilla. Some toasted notes that are the result of its rest in the French oak represent the perfect finish to an already extraordinary journey. A long exquisite aftertaste is what will definitely make you remember this particular wine.
El Cielo Sirius

Yet another wine from this relatively new winery stands out from the crowd. The Mixture of Nebbiolo and Malbec grapes give it the beautiful red color with ruby flashes. The aromas of red and black fruits such as cherries, currants, figs and blackberries reflect passion. The final touch that takes your breath away is marzipan, and some very delicate notes of licorice, cinnamon, nutmeg, chocolate and tobacco.
The elegance lies in the perfect balance between alcohol acidity and tannins, making it ideal for dishes based on game meats or mature cheeses. It fits perfectly with spicy dishes, so you mustn't forget it next time you're making chilli.
Let it breathe for 30 minutes before you try it and taste the magic.
Monte Xanic Syrah

This exquisite wine was made out of 100% Syrah grapes and left in French oak barrels for 12 months.
Don't let its clear color confuse you. The layers of its taste can only signify depth. The intensity of aroma is what sweeps you off your feet the moment the first drop touches your palate. At first, you can feel the cherries, raspberries and blackberries on the front lines, but behind them, there are distant notes of dairy, vanilla and cocoa.
The aromas are complex and of very high quality. The alcohol gives it warmth and the tannins give it sweetness.
The aroma in the mouth resembles the one perceived in the nose, that of red and violet fruits, which only intensify during time. There are a few notes of vanilla, cinnamon and pepper, just to spice it up a bit. It is very well balanced with elegance and long persistence.
Roganto Malbec  

This one of a kind wine is made from the Malbec grapes in the famous Reganto winery in the San Antonio de las Minas region. This wine was originally French, but acclimatized in this region only to create a beautiful product. It offers us a silky round taste, with amazing intensity. The mixture of spicy and fruity tones gives it a little something extra. This harmonic fusion aged in barrels of French and American oak for 24 months.
It is best served with red meats, pork, and medium-aged cheeses. So, the next time you prepare a delicious dinner, don't forget to take this wine out and blow everybody's minds. It is a perfect companion to a good meal, and you will undoubtedly enjoy it.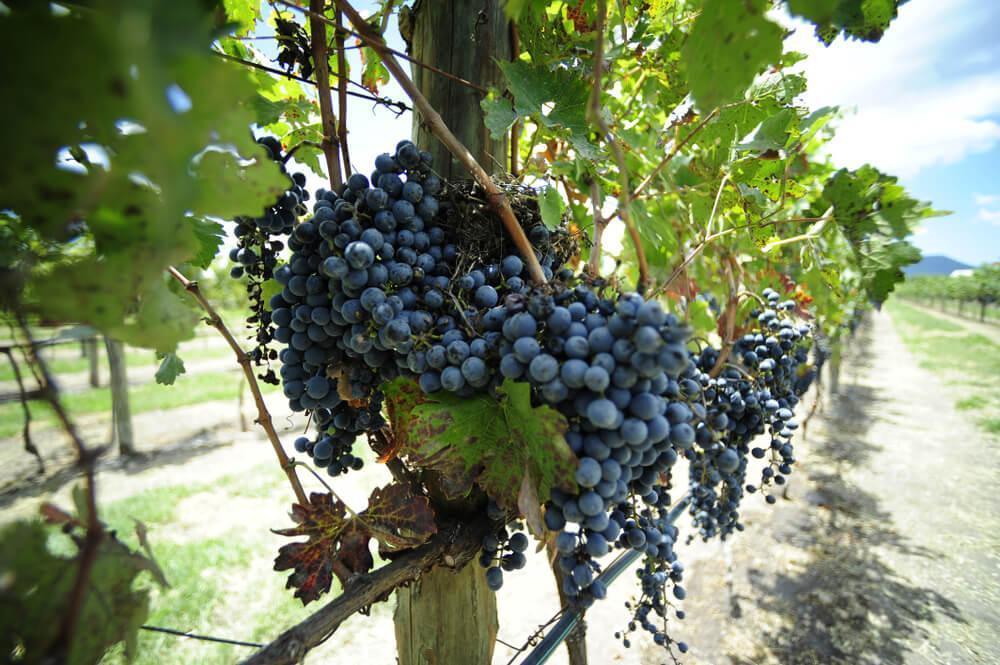 El Cielo Perseus 2015

This wine is a true embodiment of its name, representing strength and endurance worthy of the eponymous mythological warrior. It is a blend of Nebbiolo and Sangiovese grapes, which aged 24 months in French oak barrels. When observed from the outside, it also radiates power with its intense plum color.
The aroma is enriched with the essence of tobacco, black fruits such as black currant and prune. The promising smell alone is enough to make you want to try it.
And the taste certainly doesn't disappoint, either. It has some acidity that balances it nicely and a very long finish.
It is most commonly served with meat dishes, seasonal pastas and ripe cheeses. But, don't worry, you can drink it at home while simply watching Netflix. Hey, who are we to judge?
Roganto Syrah 2015

The origins of this wine can be traced to the Garden of Eden in Mesopotamia, later cultivated in the Rhone Valley in France, only to be brought to the Americas by European immigrants. Its adaptation is phenomenal, and that is why its taste is nothing short of outstanding.
It is made from the grapes of the Syrah type which produce a wine so intense in color and smell, you will be instantly smitten. This delicious nectar made of a mixture of different fruits is so amazing that it can, naturally, only come from the gods themselves.
It is best served with lamb, tuna salad, poultry and mature cheeses. This one we guarantee will make all your worries go away, at least for one night.
And one perfect night of relaxation is definitely something we all need, right?
Casa Madero Malbec 2017

This fine example of a wine will be the comfort you need on a cold, winter night. It will warm your body and your heart and fill it with all kinds of sensations. The experience is truly one of a kind.
The beautiful cherry red color can only give you a hint of the magic lying inside. You can smell a wide range of red and violet fruits such as raspberries, currants, and black cherries.
The mouthwatering smell is a true representative of the even more delicious taste, that has some vanilla and mocha undertones. It has a fine and elegant taste, very well balanced with a nice acidity to it, which gives it a good final touch.
It goes well with all sorts of meat and fish, so you will never make a mistake serving this slice of heaven in a bottle.