When it comes to choosing winter vacation destinations, the lines are clearly drawn.
It's Team Cold vs. Team Hot.
Team Cold are the rugged outdoorsmen. The fearless few who know that winter is meant for snow, and are not afraid to brave the cold. For these people, nothing is better than an excursion to a destination where their breath forms vapor clouds, the food is hearty, the fires blaze, and the drinks are warm and strong. They don't mind layering up, and when it comes to fashion, it's all about sweaters, designer ski suits, hats with pom poms, and tinted goggles.
For Team Hot, when the going gets cold, the cold gets going. For members of this team, as soon as the temperature dips below 60 degrees Fahrenheit, it's a signal to start booking a flight to a tropical island. They don't care what the calendar says, no time is a bad time for the beach. Team Hot wants nothing more than to recline on warm white sands sipping from coconuts and eating barbecue, and when it comes to fashion, less is more. For this team, the only hats are hats with brims, and sunglasses are not optional.
So, who wins?  Team Cold or Team Hot? Well, the answer to that is easy. Anyone who takes a vacation in the winter is a sure winner. Check out the info below, and you'll probably want to play for both teams.
Rome, Italy
When in Rome, eat pasta! Who needs to worry about whether you're a snow bunny or a beach bunny, when you can be eating a plate of pasta up to your eyebrows and washing it down with a bottle of Italy's best wine.
Ok, so let's not be so one track here. Of course, Rome is a great cultural destination. It has a history that dates back to Julius Caesar and Octavian and has structures like the Roman Forum and the Pantheon, along with dozens of beautiful churches and a treasure trove of art at the Vatican.
Let's not forget the fashion. If you want to fill your wardrobe with high-end designer fashions, be sure to bring an empty suitcase, with plenty of room for some steep heels and tight-fitting jeans, that is, if you don't load up on too much scampi all griglia to be able to fit into them when you get home.
Dubai, UAE
Here's a riddle. What do you get when you take the over the top atmosphere and desert backdrop or Las Vegas and add a little bit of a gorgeous Persian Gulf shoreline?
When it comes to cities of superlatives, Dubai easily gives the Sin City a run for the money. With claims to the world's tallest tower, the largest man-made marina, and the biggest shopping mall, the sky may soon be the limit to Dubai's fast-track growth.
However, it may be its remnants of the modest port town it once was that make Dubai such a favorite among tourists. One can still catch a glimpse of the natural sands on Jumeirah Beach, and the Gold and Spice Souks which can still be found in the shadow of the imposing Dubai Mall, and may be what keeps this destination from becoming another attraction in the circus of modern technology.
Honolulu, Oahu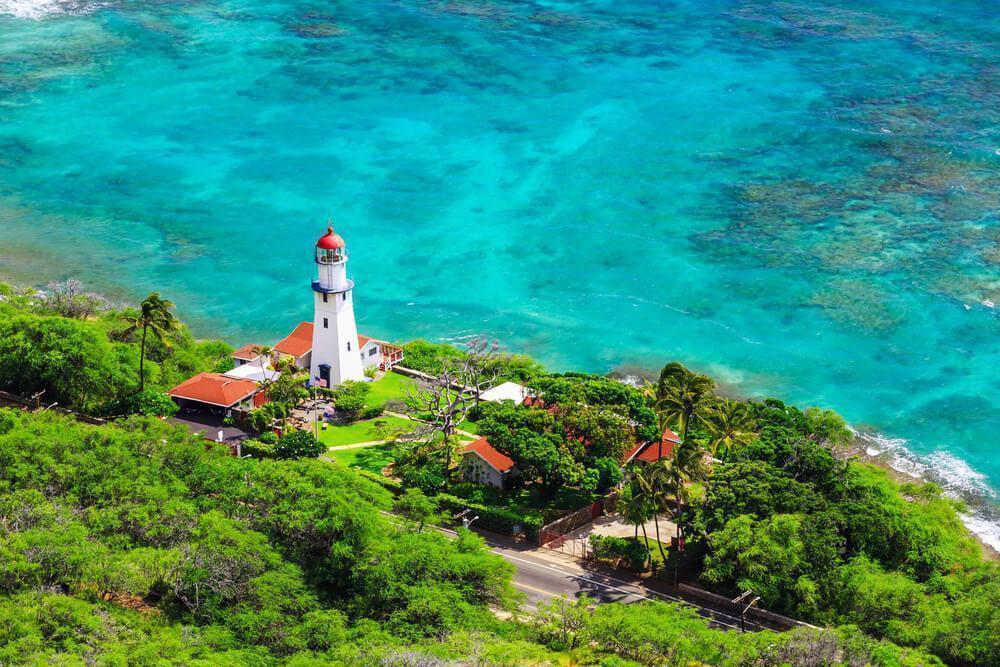 You probably won't need too much convincing to get you to Oahu in the winter, but you may need a few bucks. Not for nothing is Honolulu on the top of the winter vacation destination hotspots.
However, if money is not an object, make sure to bring the selfie stick, because your not going to want to miss an opportunity to remind the folks back home how much less miserable you are than they are, living it up on the white sand beaches of Honolulu, while they eat left over turkey in less hospitable climates.
After you tire of the mind-numbing beauty of Sunset Beach, you may want to invest some energy in checking out the cultural sites, including the USS Arizona Memorial and the beautiful 'Iolani Palace. Or if you want to look into the real estate of the island, you can take in the high rises of nearby Waikiki, or the rural areas of the North Shore, and still get back in time for some grass skirt and luau action of Oahu in the "Gathering Place of Hawaiian culture."
Quebec, Canada
If you want the 'Ooh la la' of France without, well, France, Quebec city may just be the place for you. That is, if you don't mind cobblestone streets, specialty chocolate shops, French fries (are they still French fries in Quebec, or just fries?) smothered in cheese curds and topped with gravy, and towering cathedrals.
While it used to live in the shade of its more popular sister, Montreal, Quebec City has been taking back the power since its 400th birthday brought it some well-earned recognition. In recent years, tourists have been flocking to this quaint, cultural tribute to its French motherland, and taking in the breathtaking old world charms. One only has to step through the fortified walls of Old Quebec to discover a world straight out of 17th and 18th century Europe with buildings full of bistros, cafes, and boutiques, and find the hip and timeless culture that brings visitors to Quebec City time and again.
Seville, Spain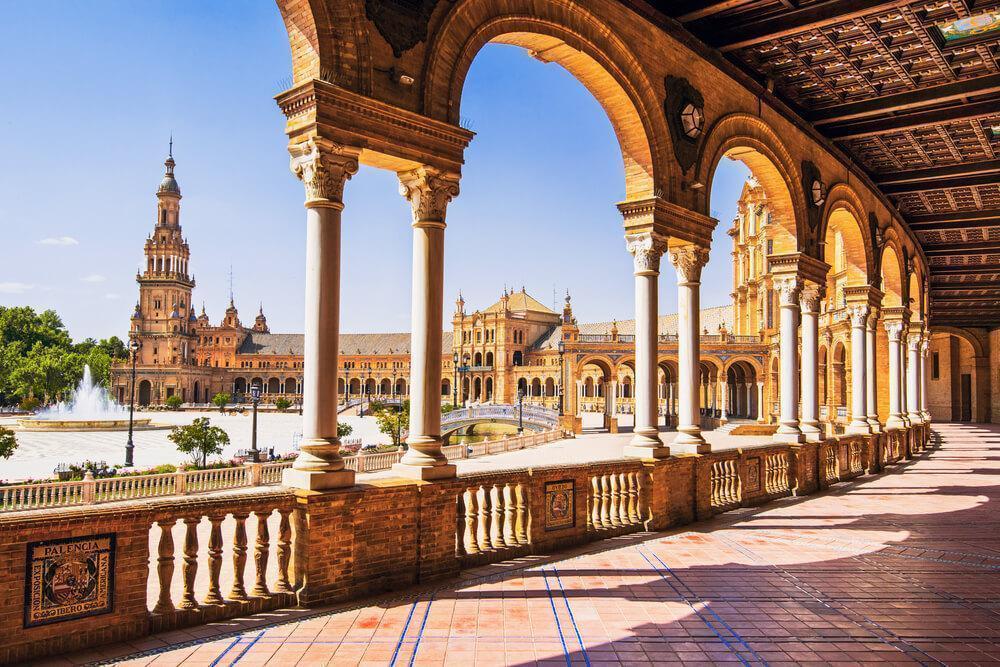 How would you like to trade in the 9 to 5 for the more like 11-2, and party until the wee hours?
If you don't mind life shunning the faily grind for some quality afternoon siesta time between 2 and 5 pm everyday, Seville is a region rich in cultural traditions, and tourists can take full advantage of the laid back and beautiful atmosphere filled with lazy days and endless nights.
Besides swapping out the rigid schedule, you may also want to trade in the large entrees for the traditional tapas plates (appetizer-sized portions, 2-3 should constitute a full meal). After all, this is Seville – nothing is formal, so why should meals be?
Also, remember to get most of your patronizing done in the open air markets where your likely to find low prices on artisan wears, so be sure to bring your comfy shoes and, brush up a little on your Spanish. Bien venidos!
Rio de Janeiro, Brazil
It's been the subject of song, the setting for international espionage, and the subject of more than one episode of "Mansions and Millionaires." So why go to the Cuidade Maravilhosa (Marvelous City) this winter? How about the lush white sandy beaches, or rain forests flanked by green mountains? Not doing it for you? Never fear. If the scenic vistas are not reason enough to draw you to Rio de Janeiro, perhaps the more material attractions will do the trick.
While Rio may be a city of natural beauty, there is no shortage of glitz and glamour. The Cariocas, (or Rio natives) spend long lazy days modeling their bikinis on the Avenida Atlantica in Copa, up until its time for a late dinner, followed by even later dancing. The notorious Carnival is Rio's most decadent and colorful party, so be sure to bring your sequins and heels. Load up on the buffet-style restaurants that charge for food "por kilo" (by the kilogram.) and visit the neighborhood of Lapa for its lively dance clubs and samba parties.
Miami, Florida, USA
Once the endpoint of the Jewish migration, now the sight of "Girls Gone Wild" tapings, there's something for every age and every taste in Miami. And you can't beat the weather. While it might be Spring Break capital, Miami can also be a great choice for the winter time, if you don't mind sacrificing your snowboard for a surfboard.
So what should you know before getting on a plane to Miami? The first thing is, be sure to load up on the sunscreen, and the second is to stock up on the designer clothes. If two things that are sure to label you as a tourist in Miami, one is a sunburn and the other is cheap clothes. Another thing, keep your wallet close, at least in the downtown areas.
If you want to hob nob with the some A-listers, you might want to check out some of the fine dining and nightclubs. As for eating, Miami is a mainstay for Peruvian and Cuban cuisine. The Versailles Restaurant is a Miami staple for authentic Cuban dishes, and sustainable seafood is available at the legendary Garcias Seafood Grille and Fish Market.
Park City, Utah, USA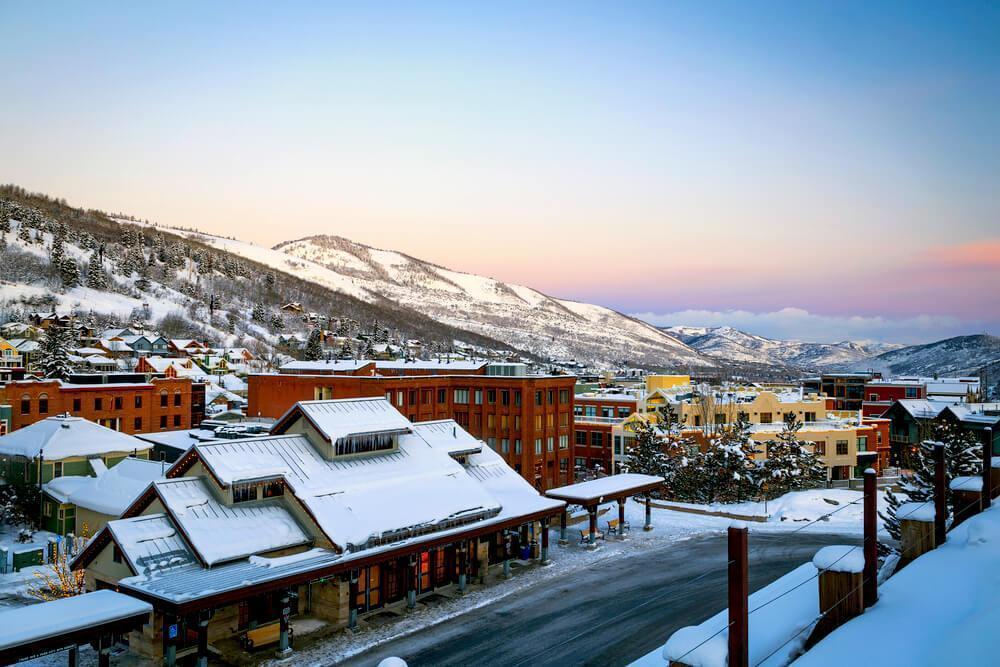 Snow in the winter? What a novel concept!
While it would seem that most of the world is looking to spend their winters anywhere but a place where wearing anything more than a bikini is likely to induce sweat, apparently Park City, Utah is still a popular winter vacation spot.
When it comes to vacationing in Park City, its all about the three esses – snowboard, ski, and the Sundance Film Festival. The town sits between the two premier ski resorts of Deer Valley and Park City Mountain, both of which have bragging rights to having hosted the Winter Olympics, and the Utah Olympic Park is a major training facility for winter athletics.
When it comes to eating, make sure that you're game. The city's most recommended restaurants are located near or on Main Street, and the more daring may be tempted to sample the delicacies at "The Silver Star Cafe." The restaurant, featured on the Food Network's "Diners, Drive-Ins, and dives, serves up what it terms,"roots cuisine" which consists of menu items including the duck confit tacos, osso busco, or seared elk burgers, washed down with your choice of creative cocktails. Now that's some hearty skiing fuel.
Auckland, New Zealand
Whether you're channeling a bit of "Crocodile Dundee," or simply want to come home with a really cool accent, Auckland might be a good place to set your sights on this winter.
If you've never been to the land Down Under and your only image of the rugged Outback comes from Hollywood movies, you won't be disappointed. If you're looking for zip lining, bungee jumping, and skydiving, you' ll find all three in Auckland, and if you're a sports enthusiast, you may want to test your mettle at some real Australian rugby or take a swing at cricket at he local rugby and cricket unions.
Of course, if you're wanting to see if the kiwi cuisine lives up to your expectations, you'll find "tossing the shrimp on the barbie" a little more than a colloquialism. The Maori "hangi" refers to the tradition of cooking food under heated rocks, and traditional hangi meals are common on the island. The Auckland fare is local and fresh, with plenty of seafood and lamb, and more exotic dishes include green-lipped mussels and bluff oyster. Follow it with some hokey pokey ice cream for desert, and you'll be just chocka, mate.
Serengeti National Park, Tanzania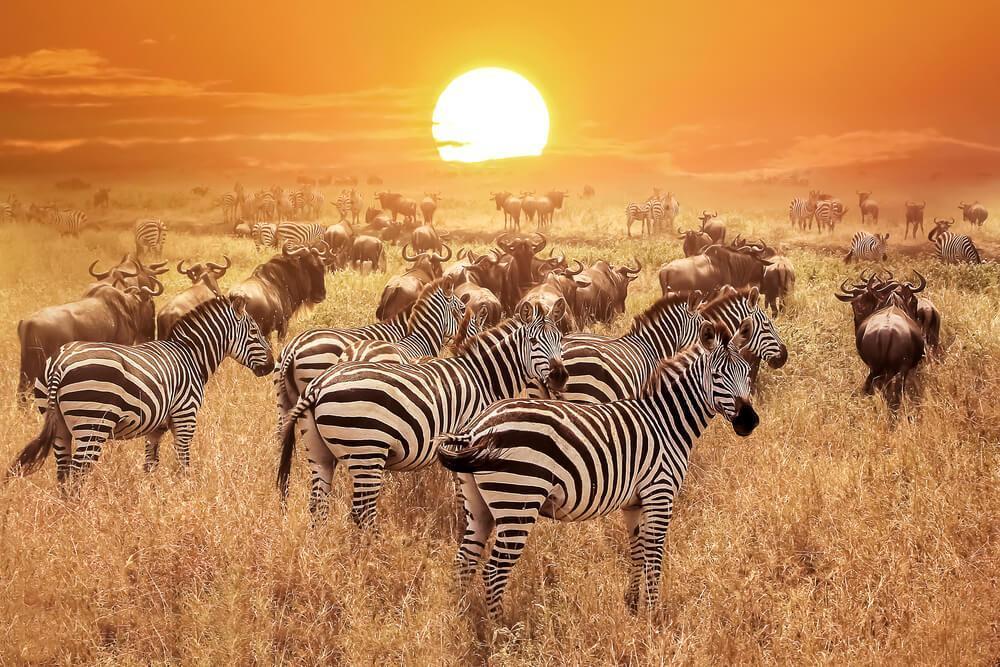 If your definition of wildlife has nothing to do with all night raves, the Serengeti is a beautiful natural game park sprawling over 5,700 miles of East Africa's northern Tanzania.
However, just because there's no pounding bass or deejay doesn't mean you can't expect the Serengeti to have its share of noise. The Serengeti is filled with the sounds of hyena cackles, the trumpeting of elephants and the occasional rustle of a zebra moving through the grass, not to mention the occasional roar of one of the more than 2,000 lions waiting to pounce on the unsuspecting prey in the golden grass. Not for the faint of heart. Opt for a safari for knowledgeable guidance.As you might imagine, there aren't many restaurants to be found in the park itself, but the lodges do feature eateries. The
As you might imagine, there aren't many restaurants to be found in the park itself, but the lodges do feature eateries. The Serengeti Serena Safari Lodge specializes in Tanzanian and traditional safari fare including nyama choma, a dish of grilled meats, and ugali, a corn-based dish with a porridge-like texture. Be prepared to leave your technology behind. Cell phone signals may not be great, and animals are not known to be enthusiastic about posing for selfies.