The word is out. The new queen is crowned and she's not wearing smocks and muumuus. No longer are jeans out of the question, no longer are see through clothes prohibited. These days, curvy girls are the new skinny, and they're taking back the power.
Sure, there was the heroin chic look of the sixties with the rail thin cigarette smoking waifs wafting through Andy Warhol's factory, but the look was ephemeral, so fleeting in its beauty that it was bound for destruction. And the lifestyles of models of the red carpet – beautiful, maybe, but sustainable, no.
The young super thin supermodels may have looked good on the runway, but they suffered for their beauty. Documentaries showed them munching on carrot sticks and downing fizzy water like their lives depended on it, gazing longingly at huge hunks of chocolate cakes that looked too big to ever fit into their emaciated stomachs. Who could live by this impossible ideal?
Then came the millennium and with it, relief. If you couldn't join them (and who could?), beat them! Who cared if our body fat index wasn't below 10%? Our curves were beautiful. More and more, we began to see curvy women taking back their power. In time, they were even getting their 15 minutes on the runways. It was official, curves were back and here to stay.
Now, not only are curvy curls taking it back, they're taking it over. There are more and more fashion accessories catering to the fuller figured gals popping up in all the hippest markets and red carpets, and catwalks everywhere. Here are some of the must-have accessories for the girls of the millennium.
1) The Fit and Flare
How different Madmen would have looked if it weren't for Peggy Olsen and her flared skirts. The flared skirt is a great retro look for the curvy and non-curvy alike. Wear your flared skirt with a fitted top to cut a more defined figure. The flirty hemline is also chic and flattering.
2) Crop Tops
Crop tops are a great way to expose those washboard abs. If you got 'em, flaunt 'em. Wear them with baggies to show off that small waistline for hip-hop chic, try a hippie look with tie front with flowing sleeves, or go Daisy Duke style with some denim cut-offs.
3) Black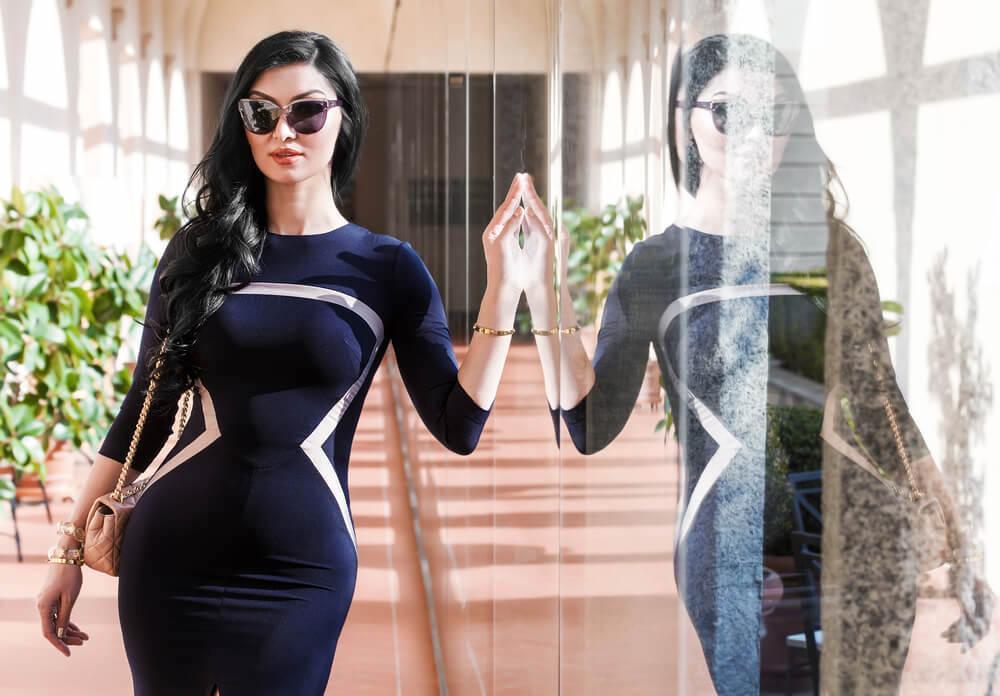 The votes are in. The old black is the new black. There is no fashion piece worth buying that is not worth buying in black, and nothing more flattering and statement-making.
Try mixing a few black accessories up for a formal occasion. A black bandeau can be very provocative when paired with a black fitted blazer, and a tight pencil skirt, and you're the secretary that lets loose. Add some black stockings with some lace or stitching up the back and those killer black pumps to give your legs a boost. You'll be the whole package on date night.
4) Stop at the Knee
Think curvy girls can't rock a sheath dress or pencil skirt. Think again. The key here is to stop at the knee. According to stylist, Sharon Moses, the most flattering hemline for any figure stops at the knee. It's the advice she gave to Khloe Kardashian, and as of today, we have heard no complaints from her or her significant others.
5) Flared Jeans
Of course, we all want to show off our delicate ankles, but what about when we are not feeling so ladylike? Flared jeans are a fab retro look, and there's no reason for curvy girls not to get in on it. The key is to look for a pair that hugs your hips and almost – almost being the key word here- hit the ground. Elevate your look with some killer heels to get those supermodel gams.
6) The Blazah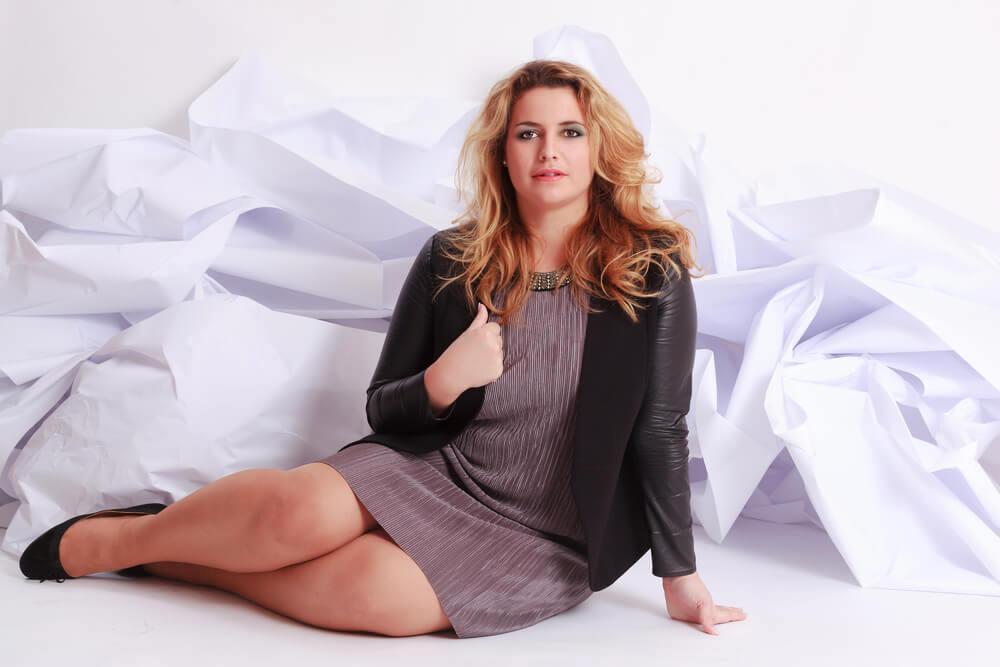 No smart fashionista should ever be without a blazer. Nothing brings instant sophistication to an outfit quite like a well-tailored jacket. Blazers work especially well with curves because they cinch the waist and enhance the bust, a no-fail look for any woman.
Plus, if you're digging 'the drape' look, a longer length blazer works perfectly. Simply drape the blazer over your shoulders to free up your torso without having to fold the jacket over your arm. It will keep your jacket from wrinkling, and the line of your silhouette uninterrupted, while making a fashion statement.
7) The Belted Shapeless Dress
Looking for an outfit that will cinch in a cinch? There is nothing that gives a woman shape like a belt. Belts draw the eye toward the waist and accentuate the natural curves around it for that inimitable hourglass silhouette and put a seam on a dress that doesn't seem to have a seam in sight.
8) Slit Skirts
Whoever decided that leaving something to the imagination was sexier than nudity must have been looking at the slit in a woman's skirt. Nothing is more seductive than that hint of leg supported by a good pair of pumps to drive a sane man out of his senses.
Who needs a too short miniskirt when you can have the drama of a longer hemline with a little peek a boo? Check out Jessica Rabbit for inspo.
9) One Color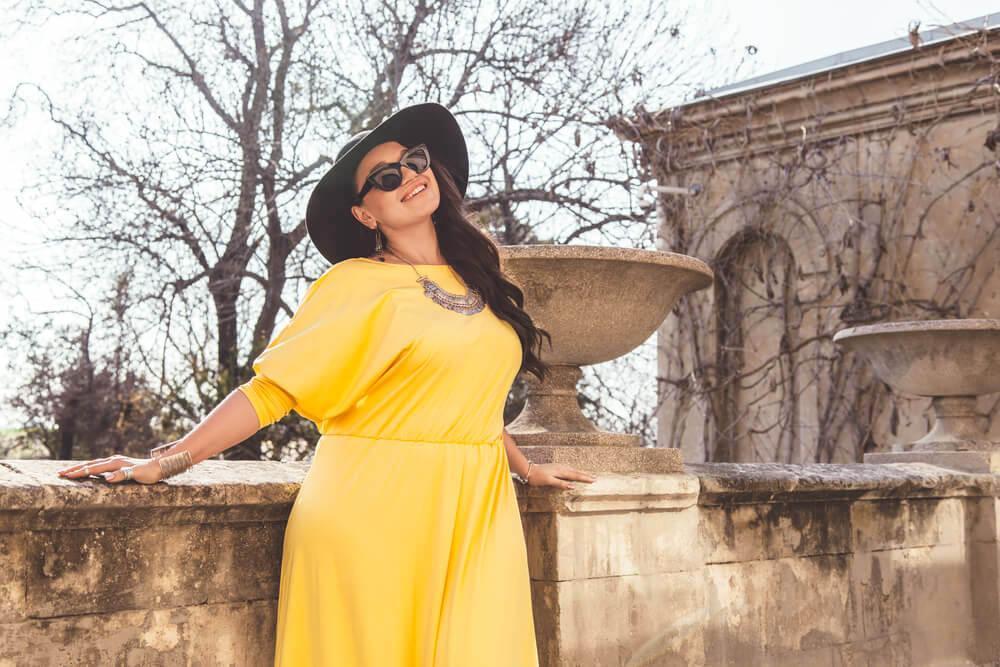 Ok, we all know that the rainbow is a symbol of acceptance and love, but it's not always the best choice for clothing. While colors can make an outfit, they can also break the line of one. If you want to create a more flowing, curvier appearance, try going monochrome. It will keep you looking ultra-chic and in charge.
10) The Right Sized Bag
It's all about proportion here. A micro-sized bag tends to make the wearer look large and the oversized bags tend to make a sloppy appearance and ruin the clean lines of an outfit. Look for a medium sized bag that won't overwhelm or underwhelm either.
11) Thigh High Stockings
Let your inner sex kitten out to play. Thigh high stockings are the way to elongate your legs and show a bit of flesh. They'll also add a bit of sass to your outfit. Thigh high boots are another option for making thicker legs look awesome.
12) Don't Over-Accessorize
It may have once been thought that the best way to feel beautiful was to cover your body in fabric and jewels, but not by today's standards. Now we free our bodies not only from oppressive too tight or shapeless clothing, we free them from unnecessary objects as well.
Excessive accessories are no longer on trend, and while a statement necklace can be fun, outsize prints are the new way to go bold. Get creative by mixing prints or keep things more conventional by pairing prints with solids.
13) The Bodysuit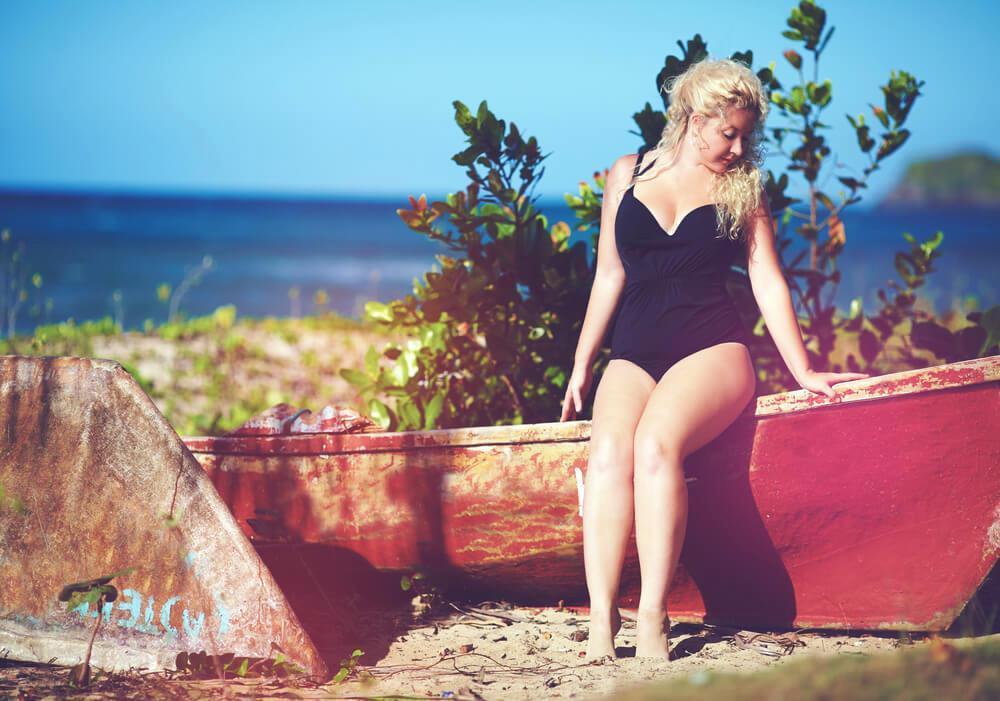 This is a look curvy girls can rock because it doesn't interrupt your curves. The bodysuit doesn't cut into your silhouettes and creates clean lines to celebrate your smooth hourglass shape without unnatural looking creases and gathers. Use it as a piece for layering or wear it alone. Check out Beyonce for inspo!
14) The Right Basics
Every wardrobe needs the basics and finding the right ones for your figure is crucial. When looking for tanks and t's, make sure the neckline is basic but versatile enough to be worn under shirts and jackets. If it's a tank, look for thick straps that hide bra straps, and a non-cotton material that shapes and smooths.
15) Know Your Fabrics
Fabrics can also be used strategically to enhance your best assets. Tulle skirts are can add style to an outfit while creating a flattering line to your clothes. Leather jackets can be both slimming and stylish. Choose fabrics that you look good in and feel comfortable against your skin.
16) Wide Belts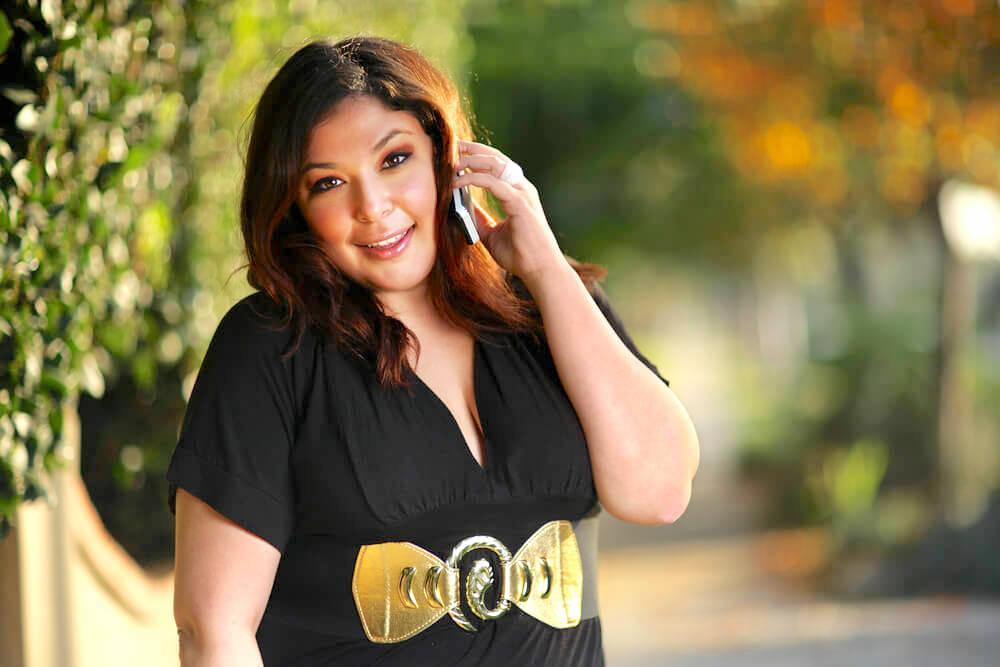 Belts are always a good way to accentuate the waist, but if you have a black belt in fashion, you'll know the wide belt is indispensable. Not only does a wide belt draw the eye to the waist, it also can hide extra fabric and disguise odd hemlines and poor tailoring.
17) Undies
Every work of art needs a good foundation, and the more support the better.
High Waisted Panties
When it comes to panties, high waisted ones are the curvy girls' best friend. A proper high waisted panty can accentuate the curves you want to play up and smooth out the ones you want to keep hidden. If you've got your eyes on an A-line skirt, high waisted panties will have your back in more ways than one.
Bra
When it comes to finding the most supportive right bra, there are three rules to live by: thick straps, wide bands, and more hooks. The hooks will keep your bust in line and the thicker bands and straps will give you a little more leverage, and don't be afraid to go for a softer cup.
While conventional wisdom says curvy girls should stick with a padded cup, the current emphasis is on the natural. With an underwire, soft cupped bras will celebrate your shape, and give you the comfort and freedom you want without sacrificing support.
Go with Your Curves
These days Ashley Graham is the girl with the most cake in more ways than one. She's living the dream, wearing what she wants, eating what she wants, and looking gorgeous doing it. How can you take a page from her book? It turns out she practices what she preaches. Here are some of the looks you might find on Ashley herself.
A Few Tips from One in the Know
You may have heard us mention Susan Moses earlier in the story, you know, the one who schooled Khloe on sexy? Well, it turns out Khloe's not the only one who has profited from her wisdom. Susan Moses has dressed everyone from Britney to Latifah, and here are some of the pearls of wisdom she has learned from her 20-year career.
1) There is a difference between fitted and too tight. Fitted is classy, too tight is unflattering. How can you tell them apart? According to Moses when you "see the lines of any undergarments through the dress," you know it's "too tight."
2) Have a shapewear arsenal. There is no look that can't be improved upon with a little cinching smoothing and support. Moses recommends the body briefer as the piece no curvy girl's wardrobe should be without.
3) Don't wear leggings as pants. By now all of us are familiar with the YouTube tirade on "Don't wear leggings as pants," but it seems Moses is a staunch supporter. Says she. "There is way too much personal information on the streets because of this trend. Leggings…. are meant to be worn underneath clothing. That's why they're sold with hosiery and accessories in department stores."
4) The shoes seal the deal. Susan advises all her clients to pay attention to the line of their clothing in relation to their shoes, and cautions them against ankle straps, warning them that the straps make the legs appear shorter. The classic pump is still the best choice for creating the cleanest line.
5) Shop through weight changes. It is always key to look your best. Wearing clothes that are too big or too small is always unflattering. "The most important thing," Moses says, "is to wear clothes that fit and feel your best at every size."
6) Tailor your clothing. The worst thing is to wear clothes that hang off you and don't fit you properly. Moses cannot overemphasize the importance of good tailoring.
While all this is valuable advice, perhaps wearing what you like is the most valuable. Looking good is not necessarily based on a set of rules. You know what you look good in, and whether someone has posted it on social media or not, if it works for you, it probably works for other people too. Life is too short to be overly concerned with what others think.