Are you single? 
If so, you probably won't be celebrating Valentine's Day, but Singles Awareness Day is definitely something that you should know about! 
What is Singles Awareness Day?
Also known as Singles Appreciation Day, Singles Awareness Day is celebrated on the 15th of February each year. 
You can probably guess from its name that this is a holiday for single people to celebrate, and while it may be quite a humorous holiday, it is still definitely worth taking some time to celebrate all of the joys of being single! 
The History of Singles Awareness Day
The exact origin of Singles Awareness Day is unknown, but it is believed that this holiday was first established in 2005.
Why does it take place on the 15th, rather than the 14th? 
This was to avoid Singles Awareness Day from being overshadowed by Valentine's Day. As you probably already know, it can be hard to get away from all of those pink decorations, paired with flowers, candy and everything else romantic, especially on the 14th. 
So, rather than letting single people wallow in self-pity, they now instead have Singles Awareness Day to look forward to. It teaches people that there is no need to feel down about being single, since there really is so much to appreciate when you are not coupled up. 
Celebrating Singles Awareness Day
Love the idea of Singles Awareness Day? 
Well, if you've never celebrated it before, this year is the perfect time to start! 
You are probably wondering how you should go about celebrating this holiday…
Here are some ideas: 
Buy Yourself a Few Gifts
Singles Awareness Day is all about celebrating yourself and your single life, so what better way to do this than by treating yourself to a few gifts? 
While you may not have had a partner around to buy you flowers and chocolates on Valentine's Day, you can still treat yourself to these gifts! 
Want to buy yourself something a little more unique? 
How about tickets to an event that you would love? 
This could be anything from a sports match to a comedy show to a music concert. There is absolutely nothing wrong with attending these events solo, although you could also invite a friend if you would prefer not to go alone. 
Pamper Yourself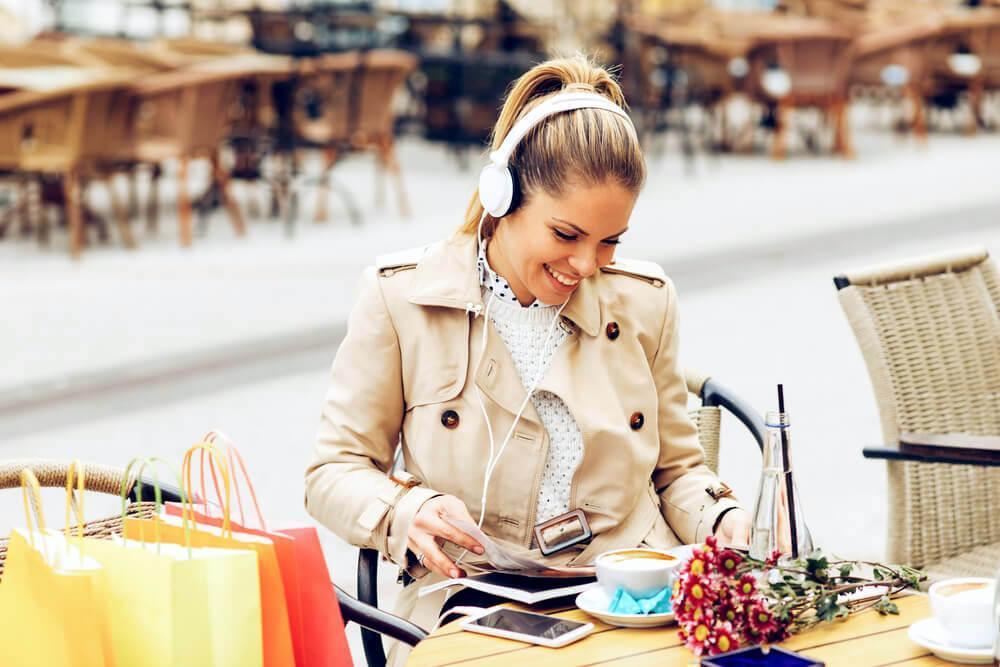 Everyone has different ideas when it comes to how to pamper themselves, so pick a few of your favorite indulgences and make the most of them on the 15th of February! 
An example would be taking yourself out for a delicious meal, either to your favorite restaurant or to an eatery that you have always wanted to try. 
Don't like the idea of eating out alone? 
Many feel nervous about this to begin with, but arm yourself with a book or a magazine to give yourself something to do the first few times, and you will soon realize that eating out alone can actually be extremely enjoyable! 
Alternatively, book yourself in for a few spa treatments on the 15th. 
Some spas are offering special deals for Singles Awareness Day, so make the most of these to really pamper yourself. 
Don't like the idea of a meal out or a spa day? 
Well, how about some retail therapy instead? 
Treat yourself to a few items that you have been wanting to purchase for a while, whether this may be some jewelry, a couple of new books, some DVDs, clothes, or anything else. 
Wear Green
While red may be the color that symbolizes Valentine's Day, the color to wear on Singles Awareness Day is green. 
Why? 
Because, on the color wheel, green is the opposite of red. 
Dressing up in green on the 15th is a great way to show the world that you are proud of being single. 
Some people choose to wear black instead, but this is something best avoided…
Why? 
Because black is the color of mourning, and while some people choose to spend the day mourning the fact that they are not in a relationship, this really is not what Singles Awareness Day is about. 
Choose green instead to truly celebrate your singledom. 
Spend the Day with Your Friends
Just because you are single doesn't mean that you have to spend Singles Awareness Day on your own.
You probably have at least a couple of other single friends, so how about joining forces and doing something to celebrate this day together?
You can either keep it simple by going for a meal, and then maybe a movie.
Or, you could arrange for a gift exchange, either going for traditional love-themed gifts, or something completely different.
A spa day can also be fun with friends, and many spas will offer group packages to enable you to really get your money's worth.
Solo Travel
Have you ever travelled solo before?
For many people, this can seem like quite a frightening prospect, but there are so many benefits to doing so, such as: 
Complete freedom to do whatever you want

 

The chance to meet interesting people and make new friends

 

Building up your confidence

 

Learning more about yourself

 

Learning how to really enjoy your own company
Wondering where to travel to? 
Well, since you only have yourself to answer to, you can literally pick anywhere in the world that you have been wanting to visit! 
If you really want to get away from everything Valentine's-related…
Brazil is the best place to go. 
Why? 
Because, firstly, they celebrate Valentine's Day in June rather than February, meaning that you would be able to completely escape from everything related to Valentine's Day. 
If you are able to stay until March, this is when the famous Carnival begins this year. This annual festival features parades, parties and so much more, making this one of the most exciting times of the year to be in Brazil.
If you would prefer to travel elsewhere, there are plenty of other interesting festivals taking place around the world in February, meaning that you will have plenty to do at your destination. 
Here are a few to look into: 
Carnival of Venice, Italy – held on the 16th of February this year, this festival will take you back to the 18th century, complete with elaborate costumes, masks and delicious foods

 

Desert Festival of Jaisalmer, India – this quirky cultural festival is held on the 17th to the 19th of February, and features everything from camel races to turban tying competitions

 

Berlin Film Festival, Germany – this artsy festival starts on the 7th of February and runs until the 17th of February

 

VH1 Supersonic, India – for music fans, this multi-genre festival is the place to be on the 16th and 17th of February, with everyone from Cubicolor to Bonobo booked to perform

 

Vancouver International Wine Festival, Canada – although this only starts on the 23rd of February, that gives you plenty of time beforehand to explore everything else that Canada has to offer
Invest in Yourself
One of the greatest advantages of being single is the fact that you will likely have fewer financial responsibilities than couples, since you will not be spending money on a partner. 
This means that you will have more money to spend on yourself! 
While treating and pampering yourself is always a worthy cause, you could also use that money to invest in yourself and your future. 
How? 
One way would be to sign yourself up for some classes. This could be a college course, an online course, or even something fun and practical, such as a cooking class or a language class. 
Investing in improving your own skills is a great way to celebrate being single. 
Don't like the idea of a class? 
There are plenty of other ways you could invest in yourself…
Buying yourself some educational books on a topic that you are interested in will definitely teach you so much. 
Alternatively, spend that money boosting your health instead. 
How? 
By making healthier, and organic, choices when it comes to the food you eat, while also increasing the amount of exercise you do. Of course, all of this doesn't necessarily need to cost money, but splashing a bit of cash on a smoothie maker or some new workout gear can really give you some extra motivation when it comes to your healthy living goals.  
Spend Some Time Reflecting on Life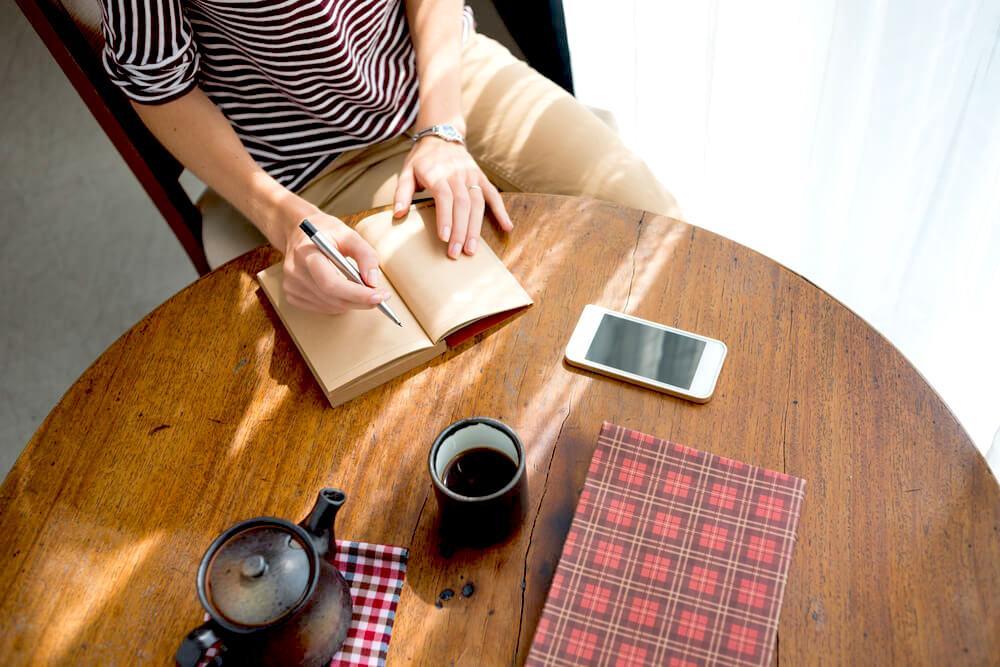 These days, most people are so busy living their lives that they rarely take time out to sit back and reflect on how things are going. 
Well, Singles Awareness Day is the perfect time to do this. 
Grab a pen and a piece of paper, turn on a playlist of your favorite songs, and then start reflecting. 
You could begin by writing down all of the advantages of being single, as this will help you to really appreciate the stage that your life is currently at. 
Can't think of any advantages? 
If you have recently come out of a relationship, or have been single for quite a while, it can sometimes seem as though there aren't any benefits to being single. 
However, this is where you are wrong! 
Being single brings with it so many different advantages, including some unique health benefits, such as: 
Less financial stress – research shows that single people are less likely to be in debt than those who are coupled up

 

A larger friendship network – single people tend to have more free time, and spend a lot of this with their friends, which is why singles usually have a larger friendship network

 

No one to answer to – having the freedom to do whatever you want can be so liberating
Better sleep – research shows that single people enjoy a much higher quality of sleep than those who share their bed with another person

 

Increased resiliency – studies show that being single can make you more resilient to the world around you, meaning that you will be better equipped to solve problems and to navigate challenging situations

 

Increased happiness – this may seem hard to believe for some, but several studies point to the fact that, for women at least, people tend to be happier when they are single, rather than in a relationship

 

Better sex – while couples tend to have more sex than single people, single people tend to be more satisfied with their sex lives than couples, especially those who are married. After all, quality means so much more than quantity!
There are so many other advantages to being single, from not having to deal with annoying in-laws to having full control over what you watch on television. 
These may seem like small things, but they do all add up, and they are definitely aspects of life to be appreciative about! 
In addition to writing down all of the advantages of being single while you are reflecting, you could also jot down some goals that you have for your future, encouraging yourself to really make the most of being single. 
Throw a Party
If you really want to go all out for Singles Awareness Day, you could always throw a party to celebrate. 
Ideally, your party would be aimed at single people. 
Don't know enough single people to put together an exciting party? 
Well, your single friends likely have other single friends, so ask each of your friends to invite a couple of single friends too. Not only will this bump up the numbers at your party, but it also means that you will be able to meet so many new single people! 
Don't forget, your coupled-up friends will likely know other single people too, so ask them if they know anyone that would want to attend your Singles Awareness Day party. 
Rather than wallowing in misery about being single, Singles Awareness Day is all about celebrating the many joys that come with being single. While being single can sometimes be difficult, this is the perfect day to let all of that go and spend some time appreciating all that you have in your life.