When shopping for skincare, it's so easy to be drawn in by clever marketing or luxurious ingredients, which is how Orogold managed to first catch my eye. However, having been let down by many high-end products in the past, I was doubtful as to how these formulas would hold up. 
Still, the promises made by the brand, coupled with the many positive reviews out there, had me intrigued. So, I decided to take the plunge and splash out on a few Orogold products to find out for myself whether or not these gold-infused formulas were the real deal.
The 24K Vitamin C Facial Cleanser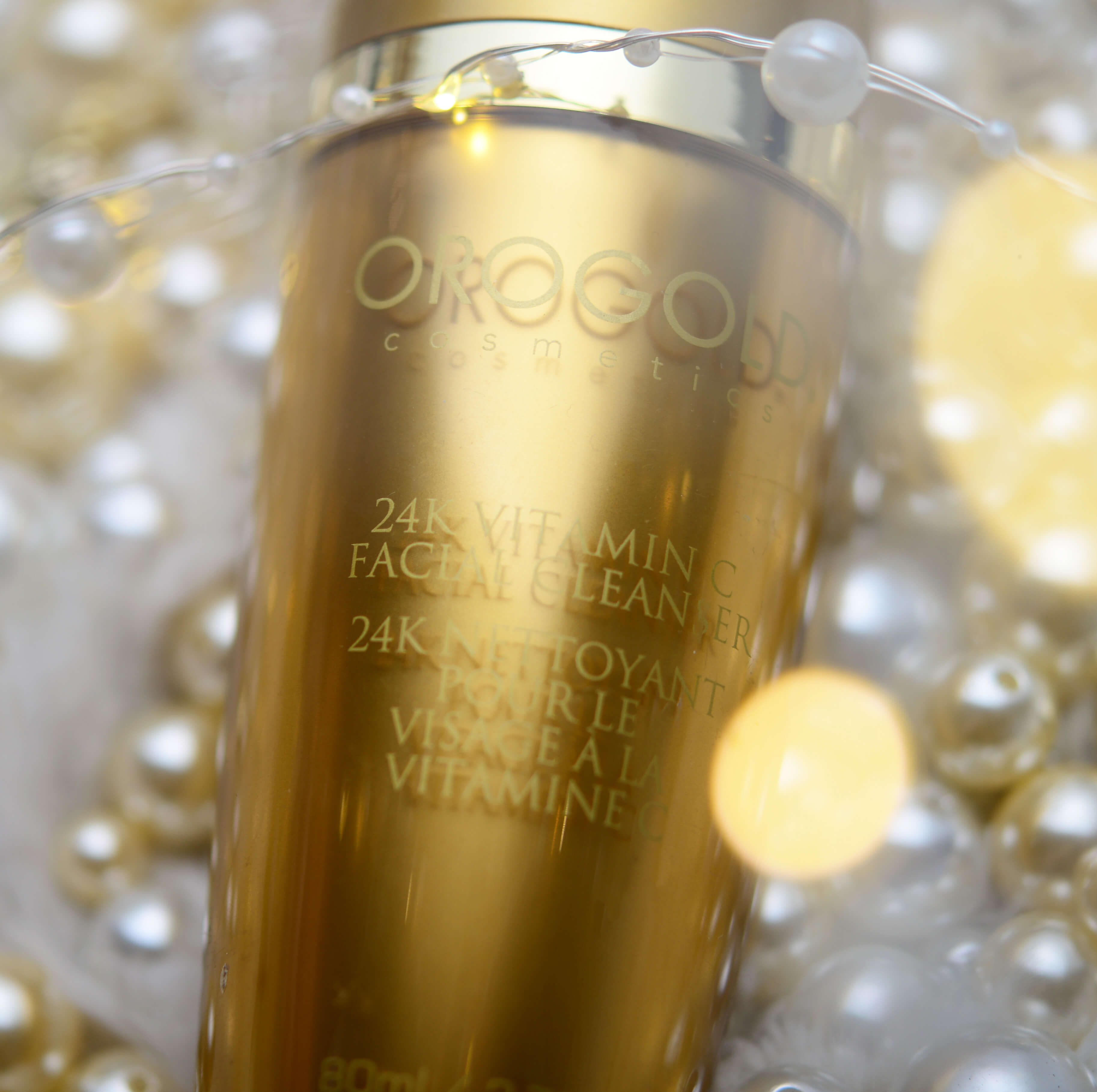 The first product that I tested out was Orogold's 24K Vitamin C Facial Cleanser. The skin benefits of vitamin C are abundant, which is why I use my vitamin C serum twice a day. However, being able to add the ingredient to an additional step of my skincare routine with this cleanser would give my skin an extra dose of the antioxidant.
What's in it?
The vitamin C in this cleanser is in the form of ascorbic acid, aka the purest form of vitamin C around. Some may find this ingredient irritating when applied via a serum but, in a cleanser, it doesn't remain on the skin long enough to cause any problems. Plus, the fact that it's combined with a number of complexion-soothing ingredients, including aloe vera, calendula, and chamomile, helps to keep the skin feeling calm.
What appealed to me even more was the inclusion of lactic acid in this formula. It's an alpha-hydroxy acid that's usually found in exfoliating products. Going by its placement on the ingredient list of this cleanser, it's only used in a small amount. As a result, it enhances this product's cleansing effects without properly exfoliating the skin, meaning that you can still go ahead and exfoliate once or twice a week without causing any damage.
How Well Did it Work?
I have absolutely no complaints when it comes to this cleanser – it's amazing! It does a very thorough job of cleansing my skin, even when I've been wearing makeup. I love how it makes my pores look invisible while also brightening my complexion. It doesn't leave my skin feeling dry either. It has become my go-to cleanser that I now use twice a day!
The 24K Nano Ultra Silk Serum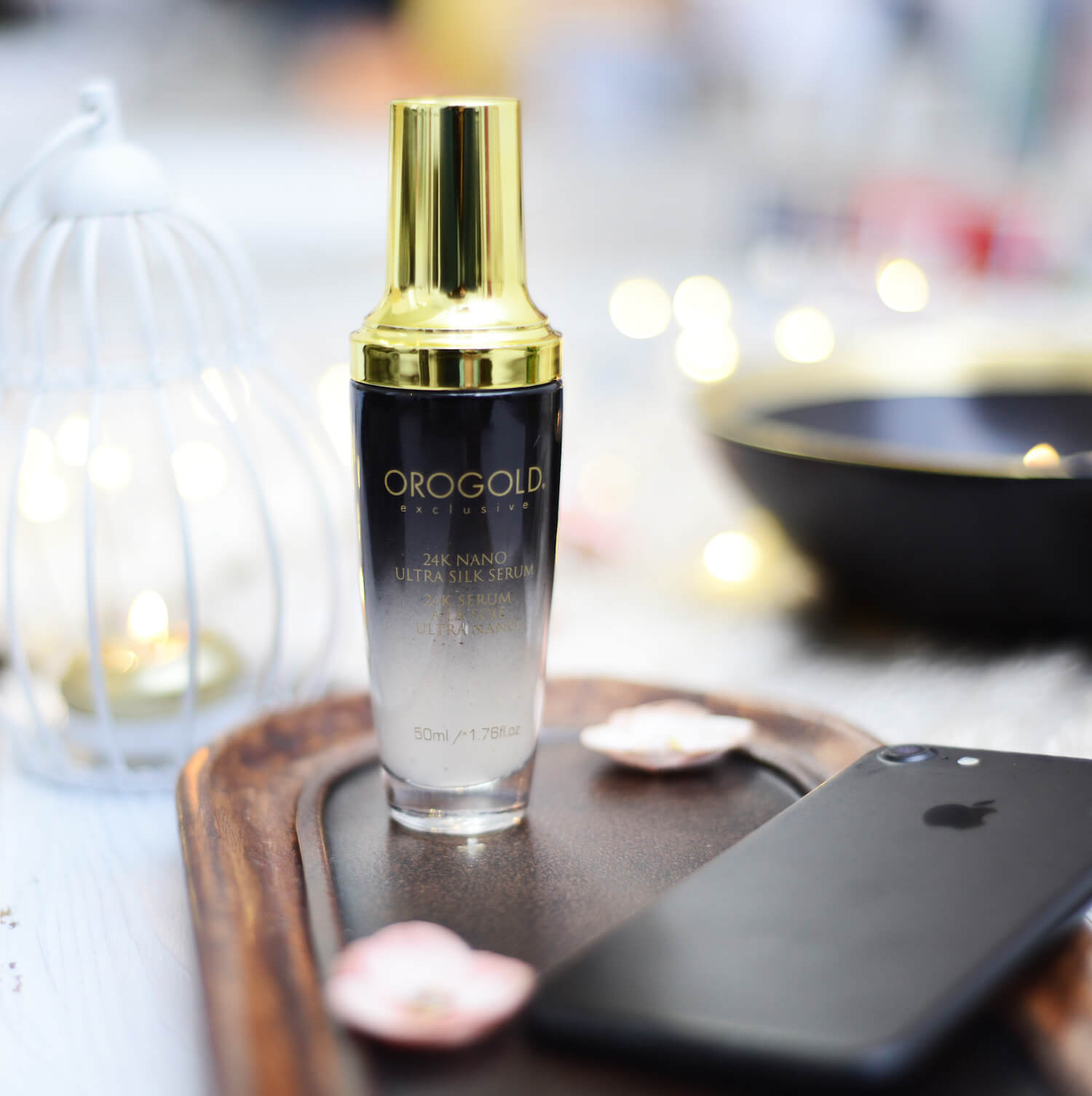 Orogold sells quite a wide variety of serums and, I have to admit, it was difficult to pick just one! The 24K Nano Ultra Silk Serum is what I ended up going for. I couldn't resist this one because of how hydrating it promises to be. It also contains a number of intriguing ingredients that I didn't yet have in my skincare routine.
What's in it?
This serum is definitely not short of hydrating compounds. Seaweed extract, kelp extract, sweet almond oil, sesame seed oil…and those are just a few of them! It also contains vitamin C, which can help to boost skin hydration levels.
Those ingredients alone would have been enough to sway me to pick this product, but this serum takes things a step further by also providing a range of antioxidant-rich botanicals. Everlasting extract is known for its emollient properties, as well as its vitamins and minerals, while rosemary extract is a superstar at soothing the look of inflammation and puffiness. There's some lime peel extract in the mix too, a multifunctional, vitamin C-rich ingredient that can help with the visibility of everything from pigmentation to acne.
How Well Did it Work?
I had high expectations for this serum, particularly when it came to its hydrating capabilities, and it definitely met the mark. Its hydrating effects are almost instantaneous. Each time I apply some to my skin, my face immediately feels softer and fuller. My skin also looks more luminescent while the light creases around my eyes aren't quite so noticeable.
The 24K 60-Second Eye Solution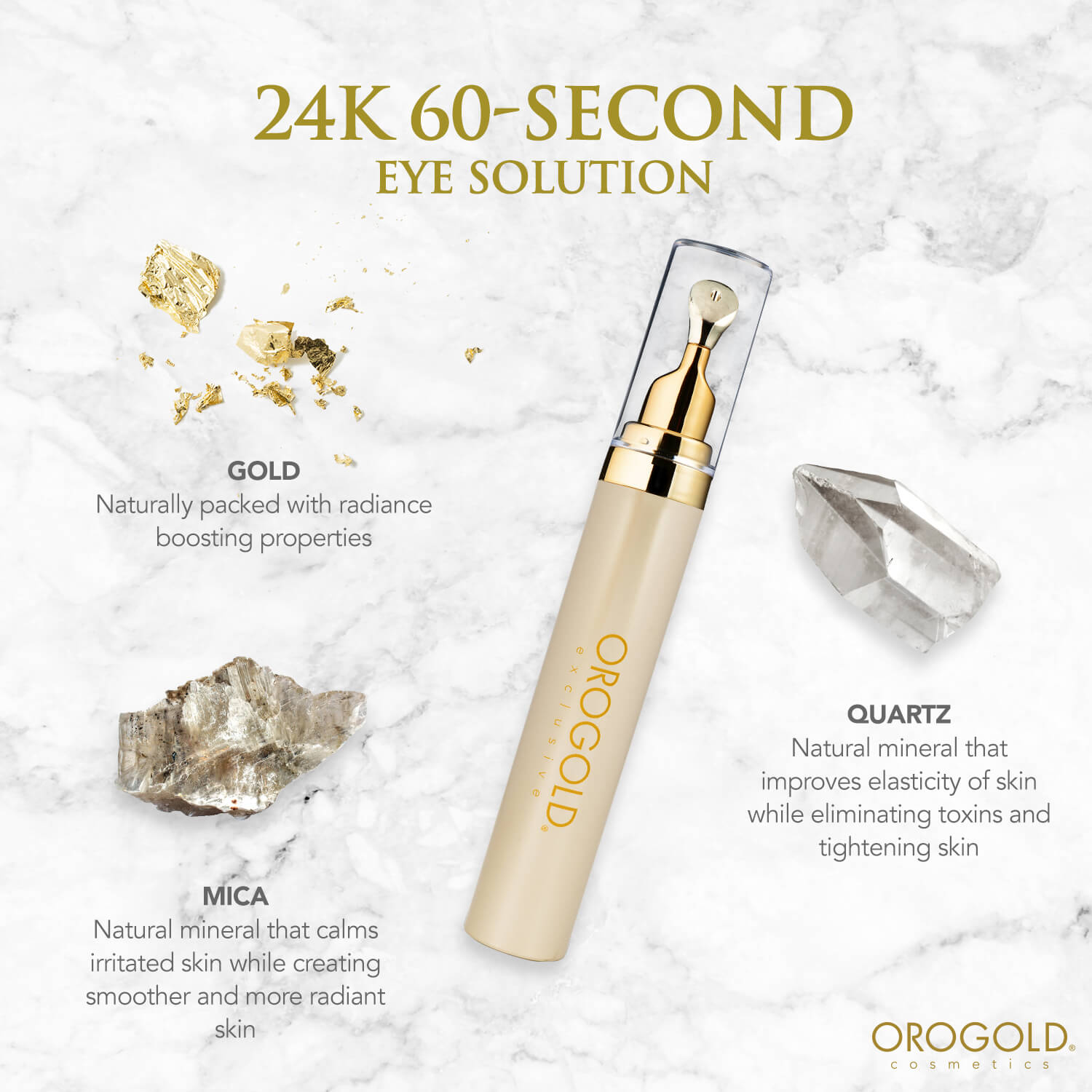 Speaking of the creases around my eyes… Although they aren't full-blown wrinkles yet, they're heading that way. None of the eye serums and creams that I've used have managed to properly soften their appearance. However, that's exactly what Orogold's 24K 60-Second Eye Solution promises to do. Even better, it supposedly works in just 60 seconds!
What's in it?
The two main active ingredients in this product are sodium hyaluronate and acetyl hexapeptide-8. Sodium hyaluronate is super hydrating. It works quickly at plumping up the look of the skin, making it great for giving the skin a smoother and firmer finish.
Meanwhile, acetyl hexapeptide-8 is an ingredient that I hadn't tried before. It's meant to be fantastic at preventing and reducing the appearance of wrinkles. Therefore, I assumed that it would be able to handle my light fine lines with ease!
How Well Did it Work?
This product is undeniably impressive. I thought that the 60-second promise would be just a gimmick but, to my surprise, the lines around my eyes do actually look less obvious less than a minute after using this product. I use it in the morning and its effects last until I cleanse my face that night. With that said, it must provide some long-term benefits too. Two months in, those lines around my eyes are far less visible, even when I haven't used this serum. 
Final Thoughts
I didn't expect to fall madly in love with all three of the Orogold products that I purchased, yet that's exactly what happened. They are, without a doubt, my favorite skincare products now, and their efficacy has turned me into a loyal Orogold fan. Going on the results that I've experienced so far, I have no doubts about the rest of Orogold's products being equally spectacular. In fact, I've already made a note of several products from the Orogold online shop that I plan on treating myself to during my next skincare shopping spree!
If you've been on the fence about giving Orogold's products a try, do what I did and start with just a couple. I'm pretty sure that you, like me, will soon be obsessed!