Evalectric is a brand that I'm pretty familiar with – I've been using their heated styling tools for years! I first fell in love with one of their ceramic hair straighteners and have tried (and been impressed by) a few of their other flat irons and curling wands since then. They've worked wonders on my wavy and unruly hair!
Each time I visit the Evalectric website, I'm always tempted to treat myself to some of the brand's haircare products, and, a couple of months ago, I finally did just that. Read on to find out what I thought of them!
The Evalectric Moisturizing Shampoo: A Gentle Formula That Leaves Hair Feeling Surprisingly Soft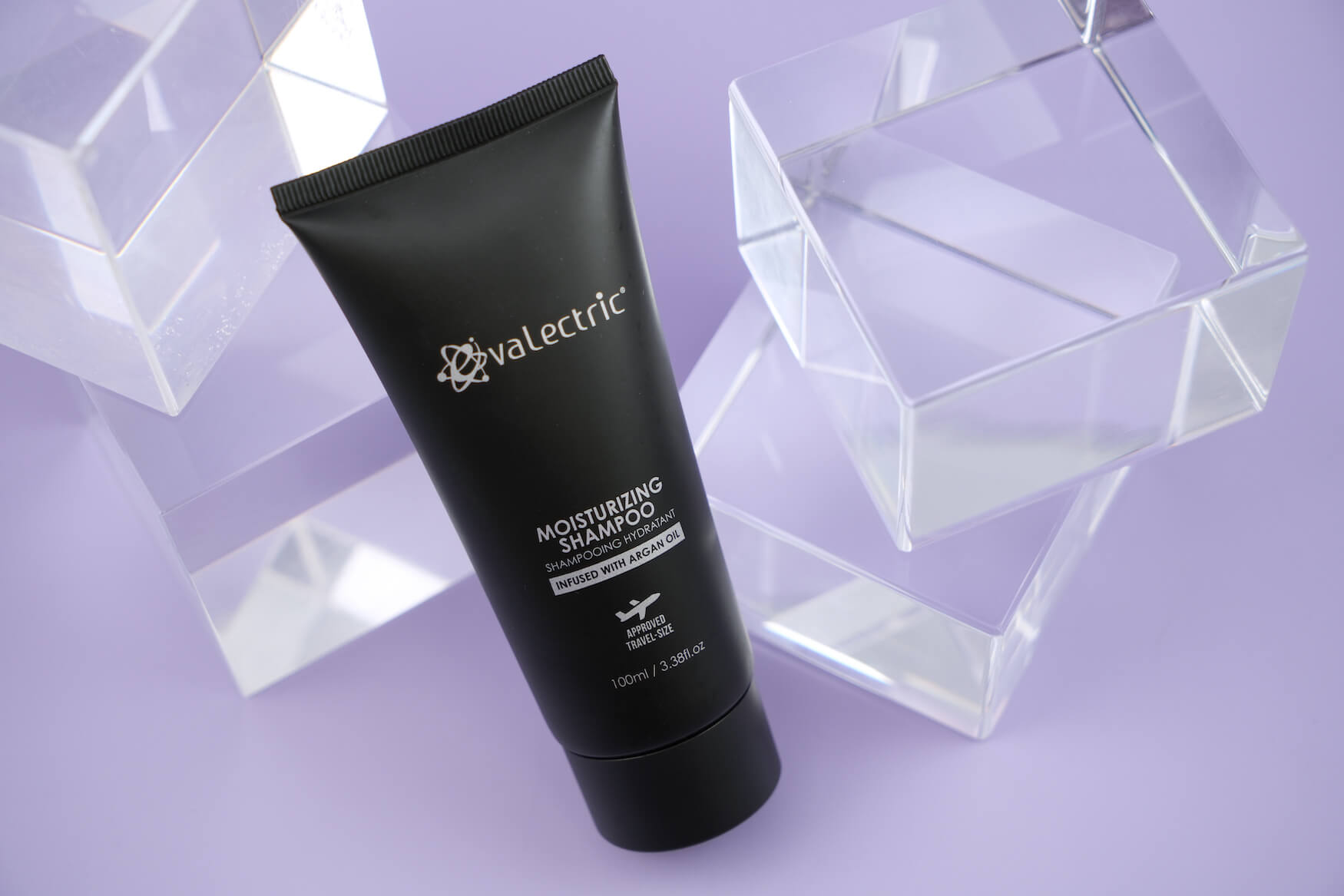 I've used countless shampoos over the years and while there are a handful that I like, I hadn't yet found one that I truly loved and would repeatedly buy…until now!
For me, the best thing about Evalectric's Moisturizing Shampoo is how soft it makes my hair feel. Most shampoos do this to a certain extent. However, this one makes it feel as though I have just used a conditioner rather than a shampoo. Don't get me wrong, it still does an amazing job of actually cleaning my hair but it also moisturizes in a surprisingly effective way. This is something that other shampoos haven't managed to do.
My guess would be that this is down to the argan oil that's infused in the shampoo. Argan oil is a superstar ingredient in the haircare world. I've used a number of argan oil products in the past but this formula really highlights its moisturizing and hydrating properties in a way that I've never experienced before.
The Evalectric Moisturizing Conditioner: Gives Hair a Beautifully Glossy Sheen
After using Evalectric's Moisturizing Shampoo, I'm often tempted to skip the conditioner, purely because of how silky soft my hair already feels. However, I don't, mostly because following up with the brand's Moisturizing Conditioner leaves my hair looking even better.
I have quite dry hair that I regularly dye. I usually need a rich conditioner if I want my hair to actually feel conditioned. When I first squeezed out some of this conditioner, I didn't expect to be impressed because it simply didn't look thick enough. It also didn't feel as heavy as the other conditioners that I use.
Well, I couldn't have been more wrong! It may feel lightweight but it's truly a fantastic conditioner. My hair always feels so much smoother after I have used it, with a glossiness that other conditioners aren't able to provide. Again, this is likely down to the argan oil in the formula. It's an ingredient that I now have a new respect for!
The Evalectric Hair Serum: A Multi-Tasking Haircare Wonder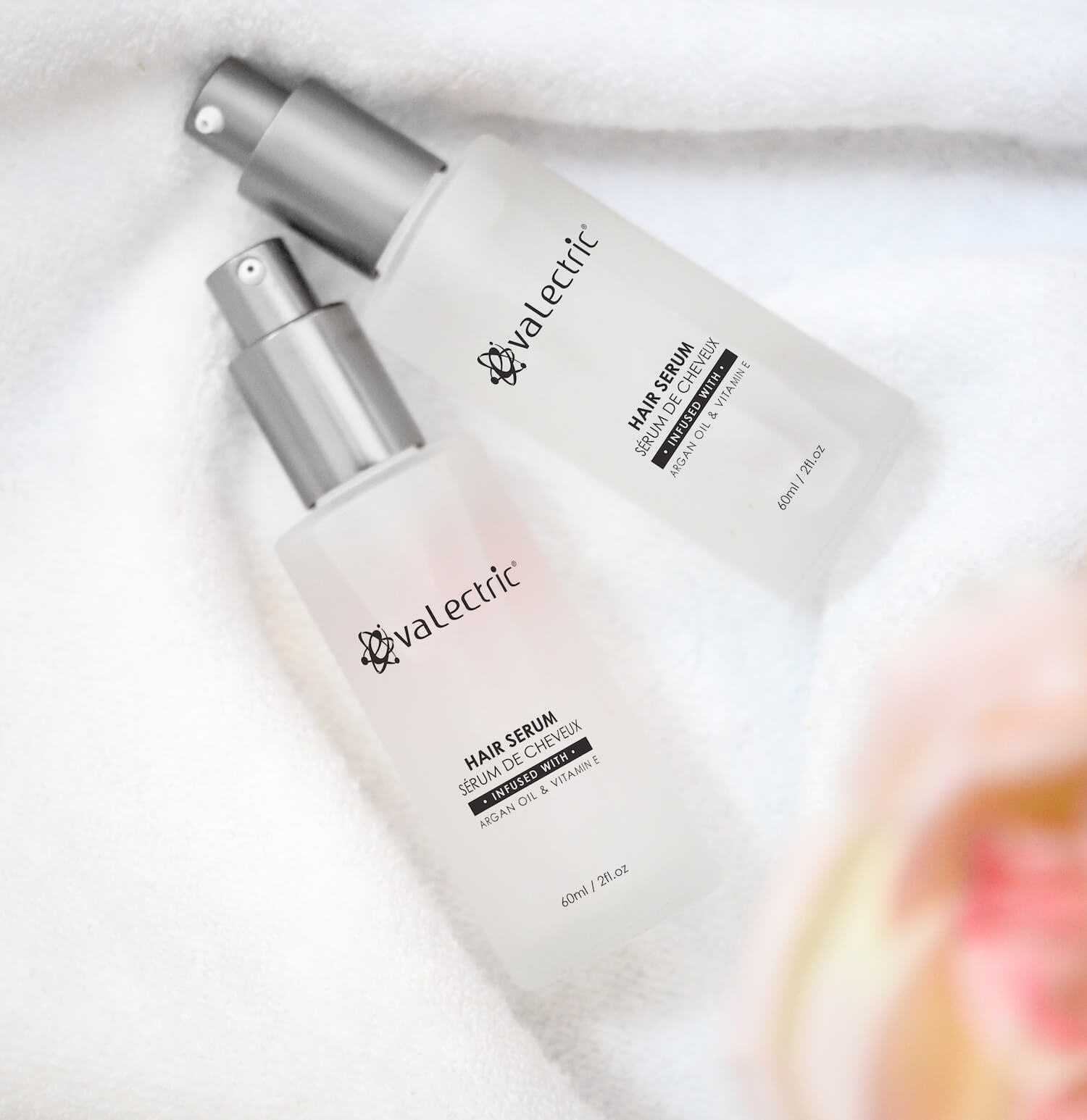 I've never been a hair serum kinda gal but, having read so many good things about them, I decided that Evalectric's Hair Serum would be the perfect way to dip my toes in. 
How did it go? I'm now a hair serum convert. I absolutely adore how multi-tasking this product is! I usually apply it to my hair while it's damp so that it acts as a heat protectant when I later straighten or curl my hair. Then, I run a very small amount through the ends of my hair once I'm done styling, particularly if I'm leaving my hair loose. The ends of my hair look less dry after I've used it, which makes my hair look healthier overall!
I also love this hair serum's short ingredient list. It doesn't contain a bucketful of chemicals like many other similar haircare products do. Instead, its main actives are aloe vera extract, which is known for being extremely hydrating, and vitamin E, which is great at moisturizing.
The Evalectric Extreme Hold Hair Spray: Locks Every Hair in Place For Hours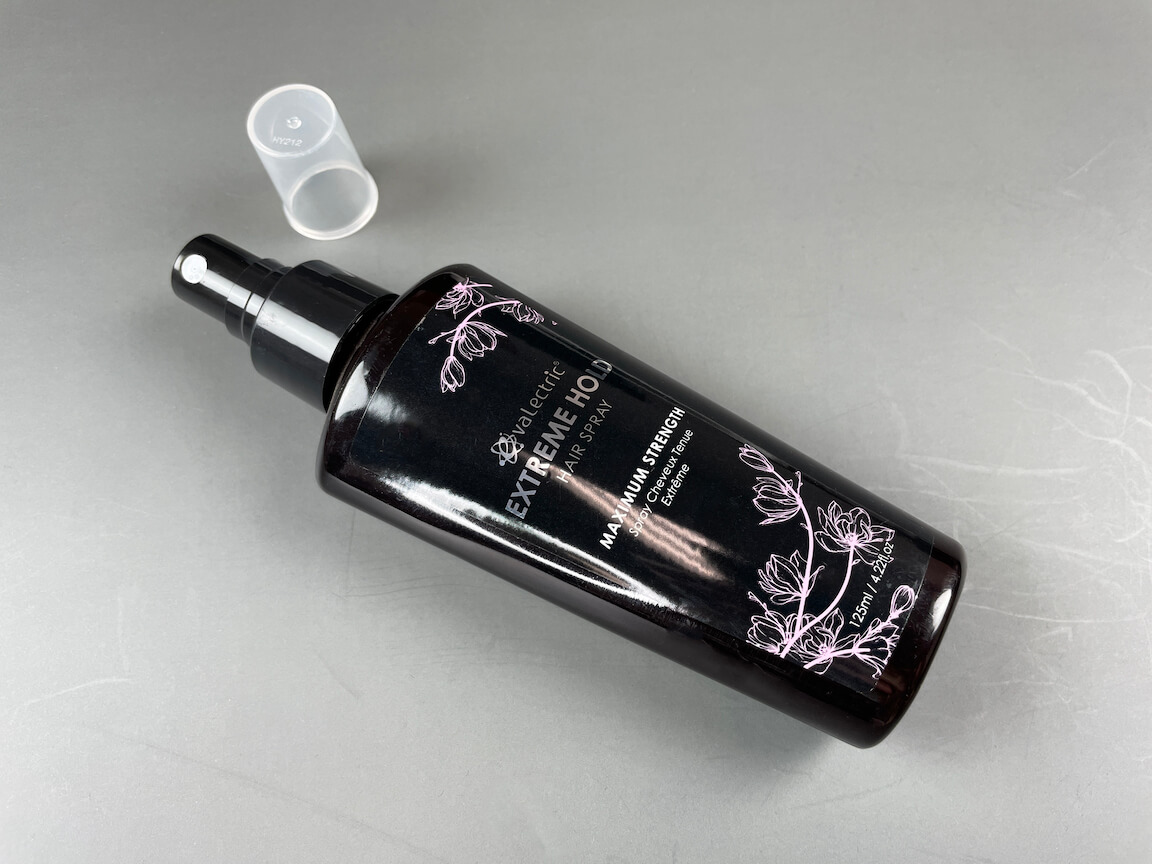 Usually, when I leave my hair loose, it holds its style all day, meaning that I don't need to use a hairspray. When I attempt an updo, however, things aren't quite so easy! Being a creative person, I enjoy twisting my hair into various complex updos but can never seem to find a way to hold that look in place from morning to night. 
I've obviously tried various hairsprays but none have met the mark. Sure, some kept my updos looking fresh. But the way in which they left my hair feeling so dry and hard wasn't worth it. 
That's why I was so blown away by Evalectric's Extreme Hold Hair Spray. I can't quite believe how well it works and, most importantly, how it doesn't seem to do any harm to my hair. My hair does, of course, move more stiffly after I have used this spray to lock everything in, which is inevitable to an extent. However, overall, it still feels soft and silky when I touch it. I'm now having so much fun experimenting with different updos!
Final Verdict
Overall, I'm thrilled that I decided to give Evalectric's haircare products a try. All four of the products worked brilliantly and provided fantastic results. They're now a regular part of my haircare routine and I would 100% buy them again! 
Speaking of, ordering from Evalectric couldn't be any easier. Shipping within the USA is free and the brand also offers international shipping for a very reasonable price. It's a flat rate, so you can buy as much as you want without having to pay higher shipping costs.
So, no matter where in the world you happen to live, consider Evalectric the next time you need some new haircare or styling products – in my experience, they really are superior to so many of the other brands out there!