Review by Sarah Foley
A lot of skincare products on the market today can feel harsh and uncomfortable, particularly if you have sensitive skin. Truffoire is a new line of luxury skincare products that soothes the skin instead of overpowering it. The star ingredient of this line is white truffle extract, which is packed with vitamins and minerals to keep your skin healthy and balanced. 
You may associate white truffle with expensive European cuisine, but you might be surprised by the benefits it can have for your skin. In the past, this extract was rarely found in skincare products. However, the beauty industry has recently shifted towards natural ingredients, and now you'll find white truffle taking center stage in some of your favorite beauty products. 
I decided to give Truffoire a try and see how it worked with my sensitive skin. I'm prone to hormonal acne and redness, and my skin is often irritated by new ingredients, so I was excited to try a line of products that is soothing but still very nourishing. I also deal with crow's feet and fine lines on my forehead, so I was intrigued by the moisturizing and exfoliating products in this set, which can help with these issues. Read on for my thoughts on the brand-new Truffoire line, as well as more information on how truffles can benefit your skin.
What are White Truffles?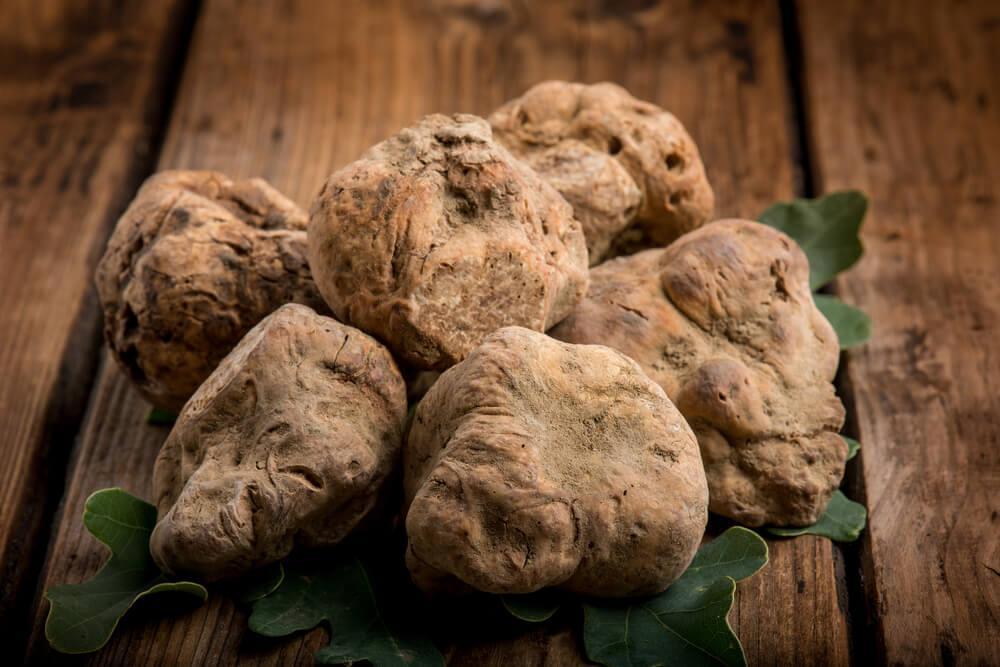 Truffles are a kind of fungus that are traditionally found in Europe, particularly in Italy and Croatia. They grow under the soil near specific species of trees. Trained pigs and dogs are used to find and harvest the truffles using their sense of smell. There are two types of truffles – white truffles and black truffles. Black truffles are much more common and can even be grown for mass production, but white truffles are much more rare. They only grow under very specific weather conditions, and because of this they are very expensive – sometimes thousands of dollars per pound. Truffles are often used in fine dining, either on their own or using their oil extract. This same oil extract can also be used in skincare products. 
Why Truffle Oil Is So Beneficial For Skin
Truffle oil offers a number of powerful benefits for the skin. It contains a number of different vitamins and minerals, which are particularly great for evening out the skin tone. Truffle oil contains vitamin C, which helps to lighten hyperpigmentation and brightens the skin overall. Vitamin B12 is also present in white truffle oil, and has also been known to lighten hyperpigmented skin. Vitamin B6 prevents irritation, and vitamin B3 helps the body repair skin damage more efficiently. These vitamins work together to keep your skin looking bright and healthy. 
Truffle oil is also high in fatty acids, which help to keep your skin moisturized. They are also excellent for combating signs of aging and making your skin look much smoother and fuller. Truffle oil also contains antioxidant enzymes, which can prevent signs of aging and other types of skin damage from setting in. This is because these antioxidants fight off free radicals, which cause cellular damage and have been linked to serious conditions like cancer. 
This oil extract also treats redness and inflammation by helping it heal more quickly. This is a particularly great ingredient for those who have dry skin. However, it can also work for people who have oily skin. When the skin is moisturized with nutrient-rich ingredients, it's actually less likely to overproduce oils that can clog your pores. 
Inside The Truffoire Collection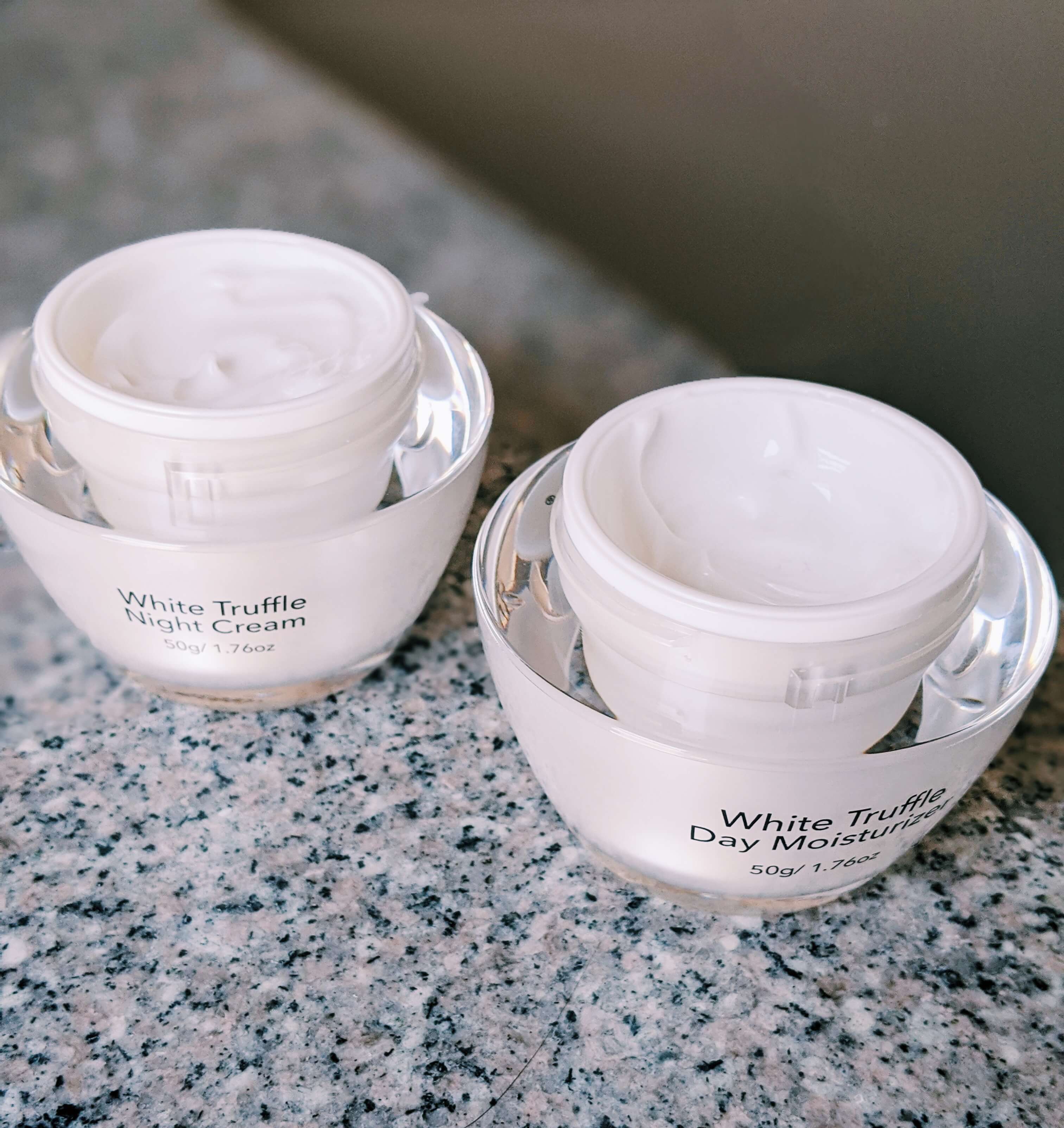 The Truffoire White Truffle skincare line comes with five unique products to keep your skin healthy, bright, and moisturized. Here is an overview of each product, how to use it, and the benefits it can offer for your skin. 
White Truffle Day Moisturizer: This is a light and refreshing moisturizer that's perfect to apply in the morning, after cleansing and prior to applying any makeup. In addition to the white truffle oil, which helps to brighten the face, this product contains a number of other ingredients to keep the skin healthy and balanced. Shea butter and safflower seed oil keep the skin soft and prevent flaking. This moisturizer also contains vitamin E and vitamin A. Vitamin E is an antioxidant, so it can protect the skin from external damage. Vitamin A helps the skin retain moisture and can also help it heal from breakouts and other damage more quickly. 
White Truffle Eye Serum:

The skin around our eyes is very thin and sensitive. For most people, that means it's one of the first areas of the face to develop fine lines and wrinkles. This serum is designed to address signs of aging around the eyes. Apply it to the skin after cleansing in the morning, so the ingredients can sink in and brighten up the eyes for the day to come. It's designed for application around the corners of your eyes, as well as underneath the eyes on the top of the orbital bone. This serum contains a number of natural extracts that will help moisturize this area and minimize the appearance of fine lines and wrinkles. For example, aloe leaf extract soothes any irritation or swelling in the area, while ginkgo biloba leaf extract and hydrolyzed wheat protein brighten up the skin and make it appear smoother. 

White Truffle Eye Cream:

This eye cream is designed to be used directly after the eye serum. It is a light but nourishing cream with even more ingredients to brighten your eyes. You'll only need a small amount to see a brightening effect, and you can apply the product to your eye area by gently tapping it on with your finger. In addition to white truffle oil, this product also contains caffeine, which has a notable brightening effect on the face. 

White Truffle Facial Peeling:

This unique exfoliator is a great way to remove the dead skin cells from your face and completely brighten up your skin. You'll only need to use it twice a week to get the dead cells off and get your skin looking brighter and healthier. Apply to dead skin, and then rub upwards in a circular motion. You'll feel the dirt and dead skin cells start to come off your skin, and then you can further remove them by rinsing with cool water. Follow up with a cleanse and then apply moisturizer for the best results. 

White Truffle Night Cream:

This thick night cream nurtures the skin and has a rich formula that's designed to minimize the appearance of fine lines and wrinkles. After you've finished the rest of your nightly skincare routine, apply a generous amount of the cream to your entire face and neck and massage it in. It will absorb overnight, leaving your skin feeling fresh and healthy when you wake up in the morning. It contains a number of soothing ingredients – white truffle extract is the star of the show, but you'll also find shea butter, jojoba seed oil, aloe, and green tea extract. It also has vitamins A and E for antioxidant protection. 
My Experience With Truffoire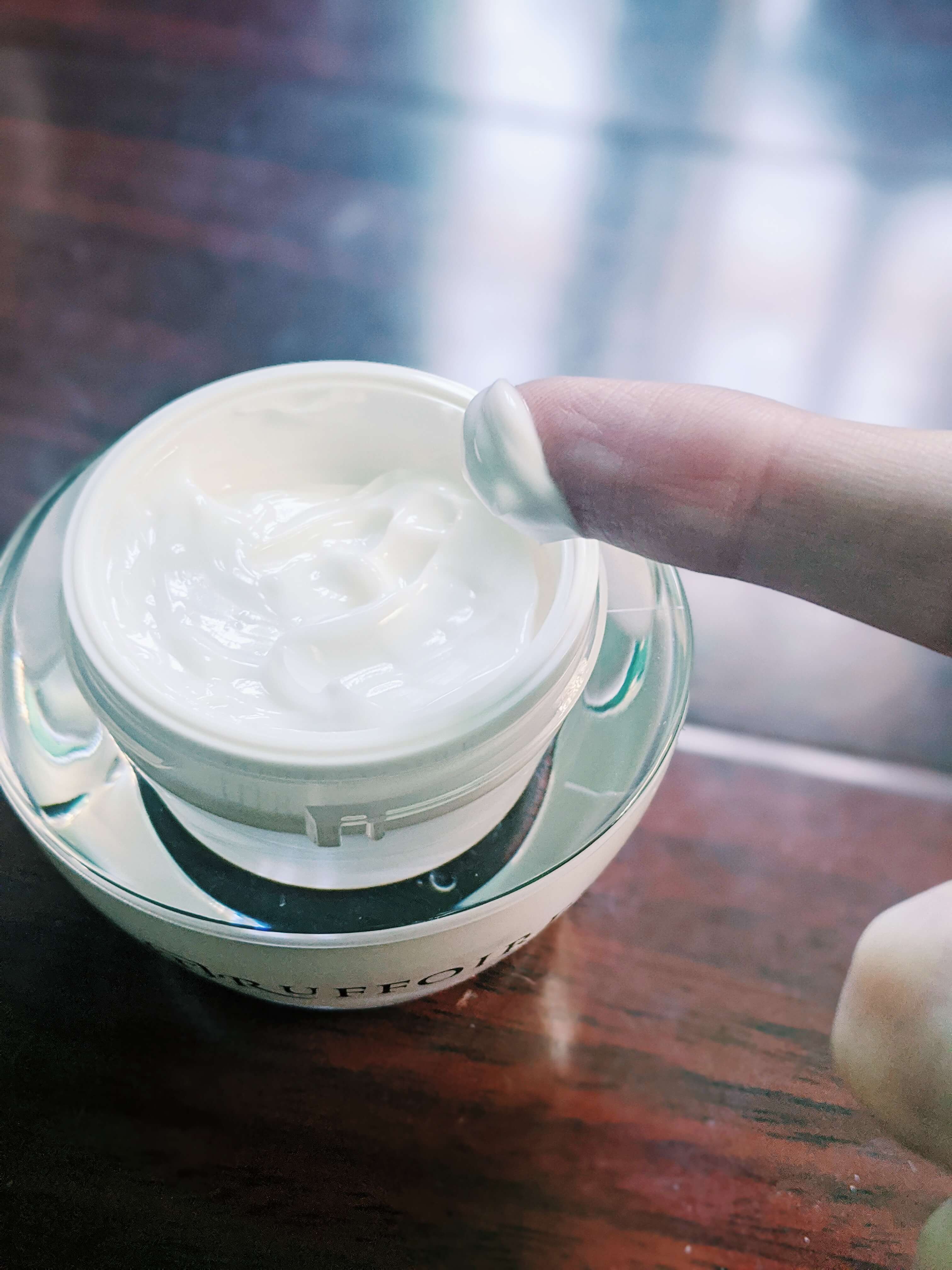 Overall, I found Truffoire's products to be very nourishing. I have sensitive skin that is prone to breakouts, and so far I haven't experienced any irritation while using these products. In fact, my experience has been quite the opposite – I've noticed that the texture of my skin is much smoother since I've started using these products, and my skin feels much more hydrated as well. I live in a very dry climate, and my skin starts to get rough very quickly when the weather changes. These products are great for combating any dry or flaky patches. 
I also noticed that my skin looked much brighter after using these products for a few days, particularly around my eye area. I have very fair skin, which makes acne scarring and other forms of hyperpigmentation very noticeable on my face. After consistently using these products and maintaining my daily skincare routine, I've noticed that my skin looks much more even overall. While my fine lines and wrinkles are still visible, they're also much less pronounced, particularly after I use the exfoliating facial peel. 
The packaging of each product is beautiful – they come in durable white jars with mirrored detailing. You get plenty of each product as well, so even if you're using them consistently, you likely won't run out for several months.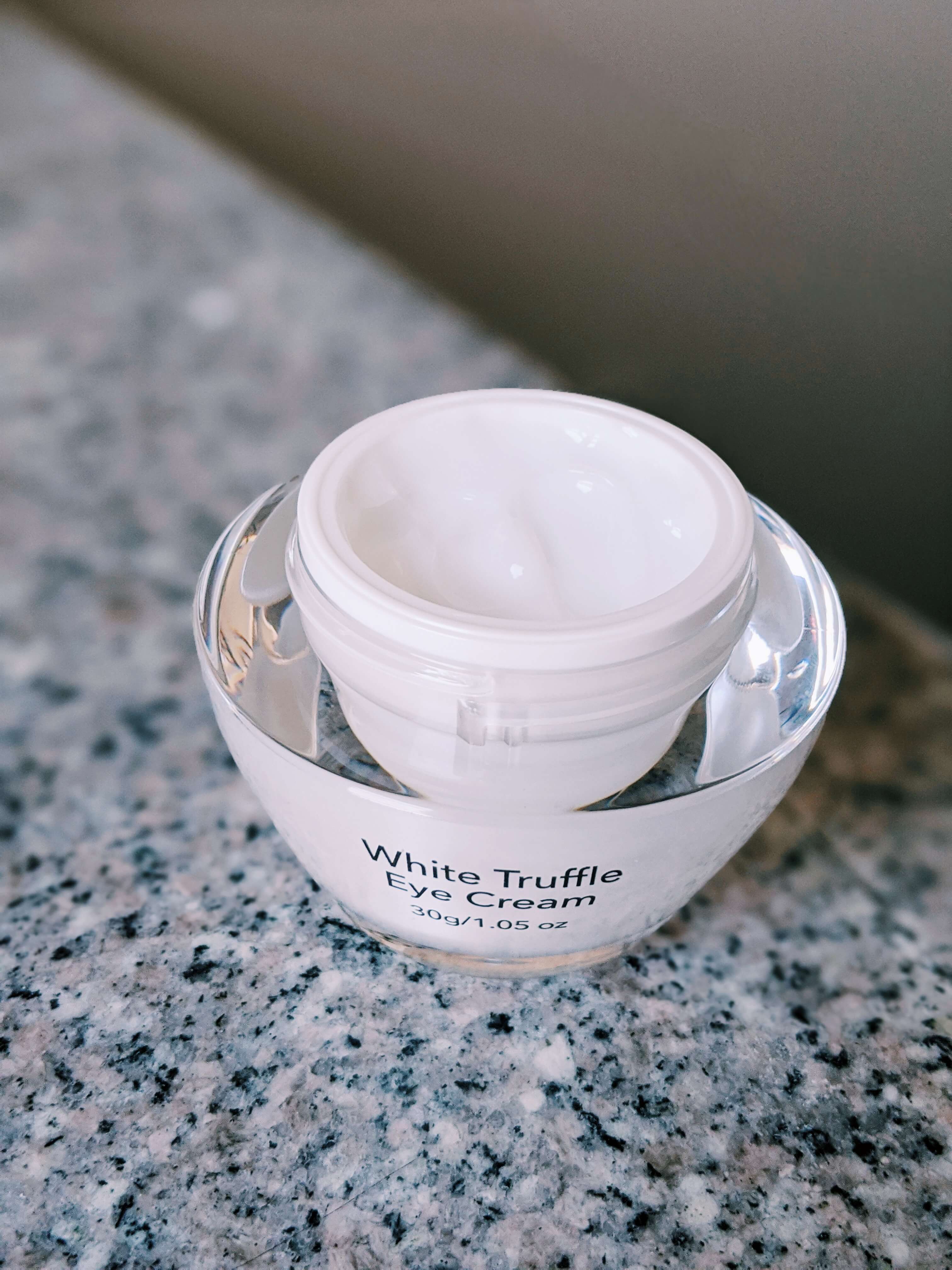 Since these products are quite potent and nutrient dense, you only need a small amount to see results, which extends their wear time even further. The products also have a very light sweet smell, which is very pleasant, but not overwhelming. I find that many products that have fragrances cause irritation for my skin, but this one was so light I didn't notice any irritation. 
Here are my thoughts on each individual product: 
White Truffle Day Moisturizer
This is the product I have been using the most often – I love how light and soothing it is for my skin. It has been very dry where I live lately, so I've been applying this every time I notice that my skin starts to feel a little parched or flaky. It doesn't clog my pores or leave me feeling greasy, but instead makes my skin feel soft and healthy. It also makes a great base to apply before putting on makeup – I notice that my foundation goes on smoother when I apply it, and that it doesn't sink into my pores or dry patches. 
White Truffle Eye Serum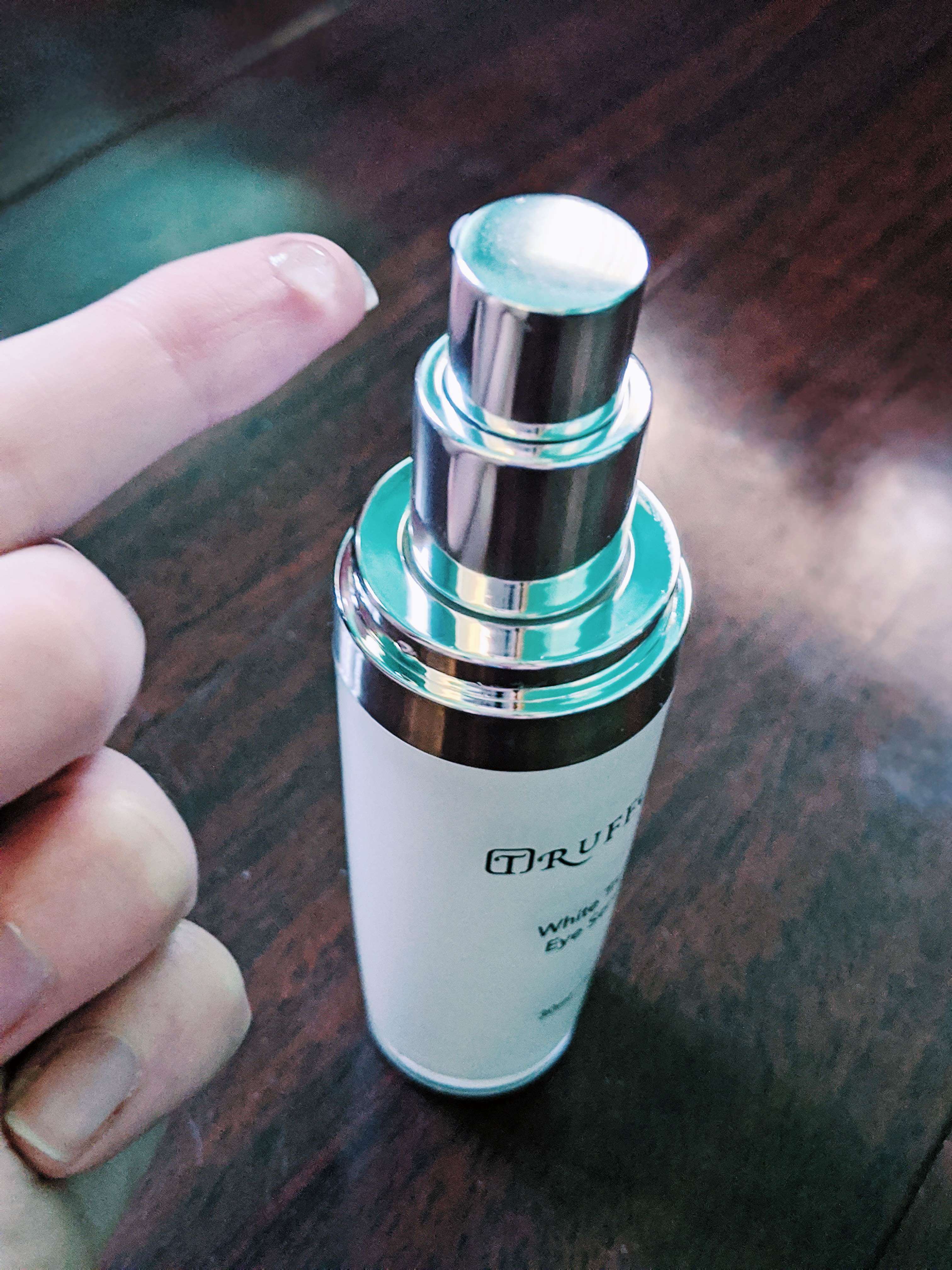 I really like this product as well. I notice an instant brightening effect when I apply it to dark circles. If my eyes are puffy, this serum also helps them feel a little less inflamed. I am not a morning person and feel like I struggle to look and feel awake at the beginning of the day, and this soothing eye serum really helps with that. I've always been a little hesitant to use potent products on the delicate skin around my eyes, but this serum is the perfect consistency and produces real results. 
White Truffle Eye Cream
I've been using this in conjunction with the eye serum. This cream is very moisturizing and has been great for helping me combat the fine lines I get around my eyes. You don't get instant brightening with this eye cream the way you would with the serum, but I found that when used consistently it made the skin around my eyes look smoother and more youthful. While this eye cream can't completely remove fine lines, it can make them look much less pronounced. As with the day moisturizer, this is a great product to use before applying makeup, because it helps the makeup go on much smoother. 
White Truffle Facial Peeling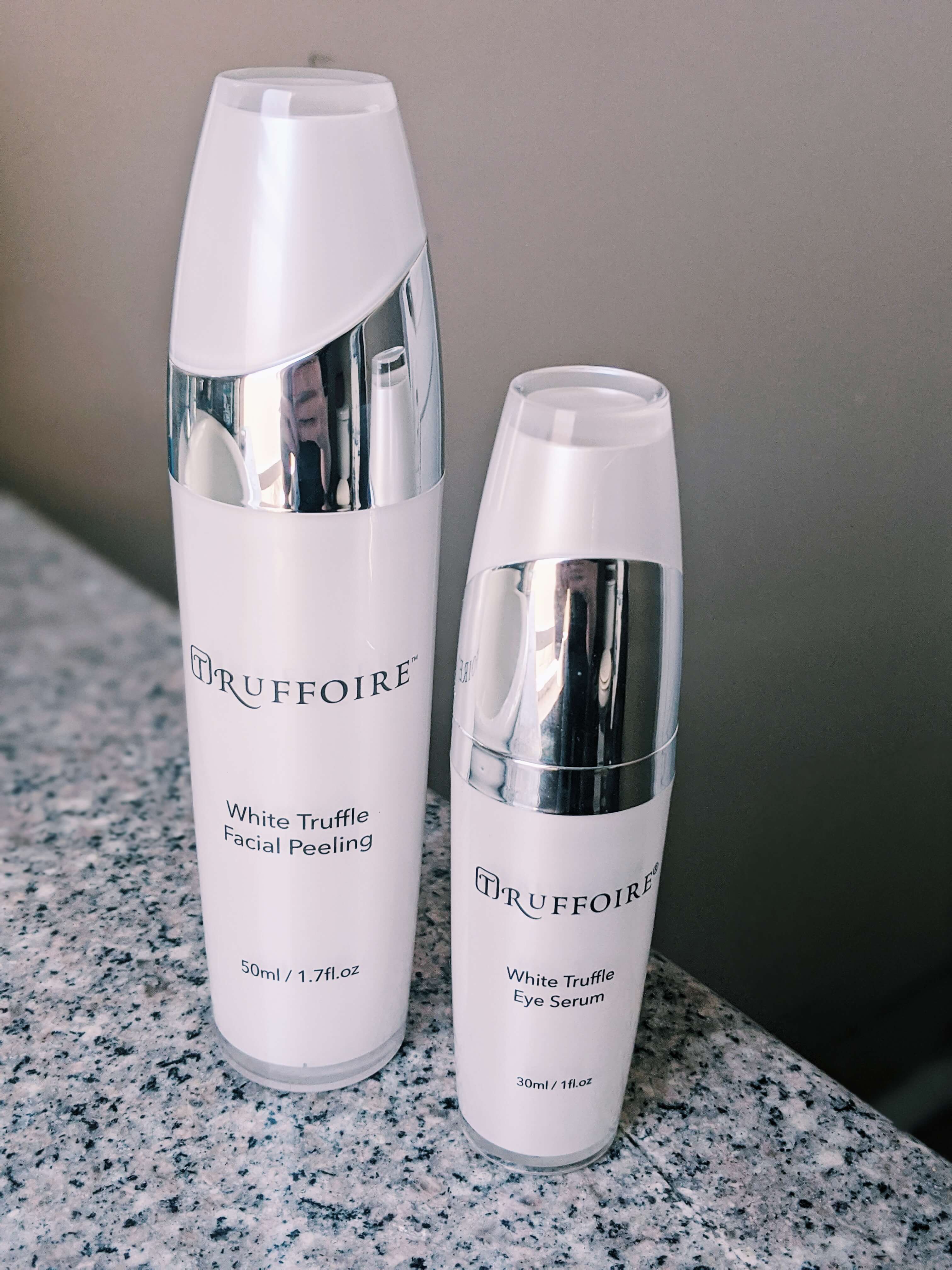 This product is very interesting – I've used physical exfoliants before, but I'd never tried a chemical exfoliant peel quite like this one. It sounds intimidating at first, but the process is actually very gentle. All you need to do is apply the product to your face and move it in upward motions, and the dead skin cells slough off easily. You definitely won't need to use this every day, as once or twice a week is plenty to see a difference. My one gripe with this product is that it can be hard to cleanse the dead skin cells from your face after you use the peel, so make sure you have an effective cleanser on hand to combat this. 
White Truffle Night Cream
Using this night cream on a consistent basis has really helped the appearance of my fine lines and wrinkles, particularly on my forehead and around my eyes. It also helps my skin tone look more even – since I'm prone to acne scarring, the nutrients in this night cream are great for brightening and making my skin look healthier. I apply a copious amount before I go to bed and let it sink in, and then I wake up with my skin looking glowy and feeling smooth in the morning. 
Overall, I highly recommend Truffoire for anyone that's dealing with fine lines and wrinkles, or who just wants to improve the texture of their skin. It's also a great choice for those with sensitive skin.