Taking care of my skin is a huge priority for me and my daily routine. Ever since I was a teen, I've been consistent with my skin care regimen. I started taking care of my skin seriously at a fairly young age because I struggled with breakouts in my teens, and I went to a dermatologist who instilled the importance of a daily routine. I know we've all heard and realize that taking care of our skin is a valid use of our time and energy but what I've noticed over the past couple of years, as I get older, is how much our skin and its needs evolve over time.
While I've always maintained healthy skin care habits what worked for me five years ago isn't relevant to my skin's needs at this point in my life. The main change I've adapted is adding in more treatment based products to my routine. Cleansing, toning and moisturizing my skin has always been the staple but as my skin changes and I've learned more about skin care products I have experimented with different specialty products to take my routine up a notch.
While I've always maintained healthy skin care habits what worked for me five years ago isn't relevant to my skin's needs at this point in my life. The main change I've adapted is adding in more treatment based products to my routine. Cleansing, toning and moisturizing my skin has always been the staple but as my skin changes and I've learned more about skin care products I have experimented with different specialty products to take my routine up a notch. 
Masks have been an easy treatment product to add to my routine, and something I've enjoyed using. However, I've noticed the need for more gentle exfoliation in my routine. Over the past couple of years I've used exfoliating mitts and scrubs on my body, with wonderful results, but I've had a much more difficult time finding an exfoliating product for my skin that's gentle and effective. One of the benefits I love so much about effective exfoliation on the skin is they help to remove dead skin cells, impurities, and excess oil that tend to build up on the skin's surface. If you've ever noticed your skin lacking a lot of natural glow and radiance it could be because of the buildup that's taken place on the surface of the skin and adding a great exfoliator can be a tremendous help. 
Most of the exfoliating products I've used for my face have been in the form of a mask. While they're nice, they can also be a bit tedious because of the time required to use these types of exfoliating products. I'll be honest, I don't use those types of exfoliating products as often as I should or would like to because of the time element. Well, recently I tried a totally different type of exfoliating product that does eliminate some of that time struggle. The product I tried is the Nubi Skin Facial Peeling product.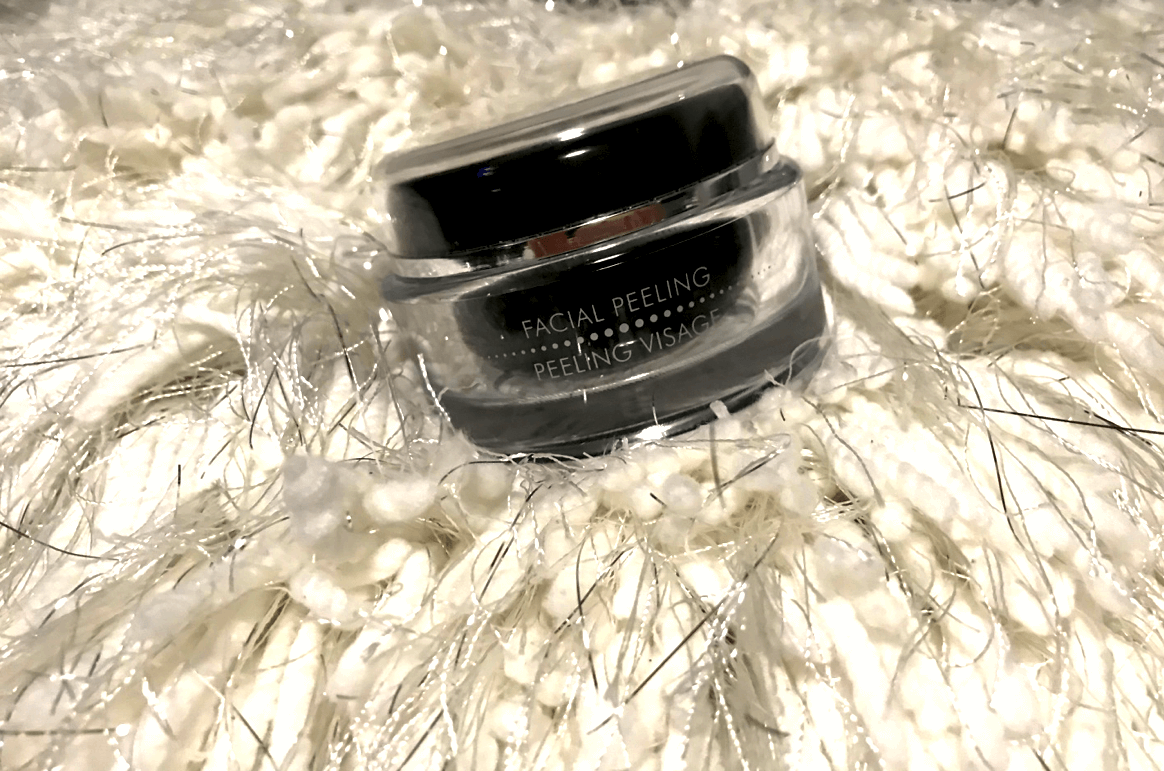 In an effort to be as transparent as possible with you, I wasn't exactly sure what to expect from a facial peeling product. Obviously the name, facial peeling, speaks to the fact that it is an exfoliating focused formulation but I didn't know what kind of exfoliator I was getting my hands on. But, I like to think of myself as someone who's adventurous so I gave it a go to see how this was different than other exfoliators I've used in the past. 
My Experience with Nubi Skin Facial Peeling
To my surprise, the facial peeling product wasn't a mask. I know what you're thinking…it sounds intriguing. This particular exfoliating product acts much more like a treatment than a mask. Upon opening the product I found the facial peeling was almost a gel-like consistency which really perked my interest because of my previous experiences with exfoliating products. Looking a bit closer to the gel-like product I noticed small balls mixed into the product, this part was similar to many other exfoliating products I've used as many tend to have 'beads' mixed into them that often do the actual exfoliating of the skin. 
Excited to give this a try I cleansed my skin and made sure to pat it dry before applying the facial peeling. I opted to start with a small amount of the product to see how much coverage I would get with it, and added as needed. The directions on the packaging suggest to simply massage the product onto dry skin, gently for 20-30 seconds. I followed the instructions to a T and after massaging the product on my skin for the suggested amount of time I rinsed my face clean with warm water (again, per the instructions). 
Since I had never used a product like this, I wasn't sure how the actual application process would go but I have to say I immediately fell in love. While applying the product for the first time I was in love with how cooling and soothing the gel consistent product felt on my skin. Traditionally when I think of exfoliating products I think of something that's a bit dry and rough to really work the exfoliating element. That being said, the gel was a pleasant surprise! As I continued to massage the product for the 20-30 seconds I noticed the product and what I can only assume was the impurities and dead, dry skin from the surface began to gather around my skin. I'm not exactly sure the best way to describe this process but basically the gel consistency changed as the massaging took place and I felt similar to a snake because of the 'peeling' that occurred. However, after quickly rinsing my skin with warm water I was left with amazing results!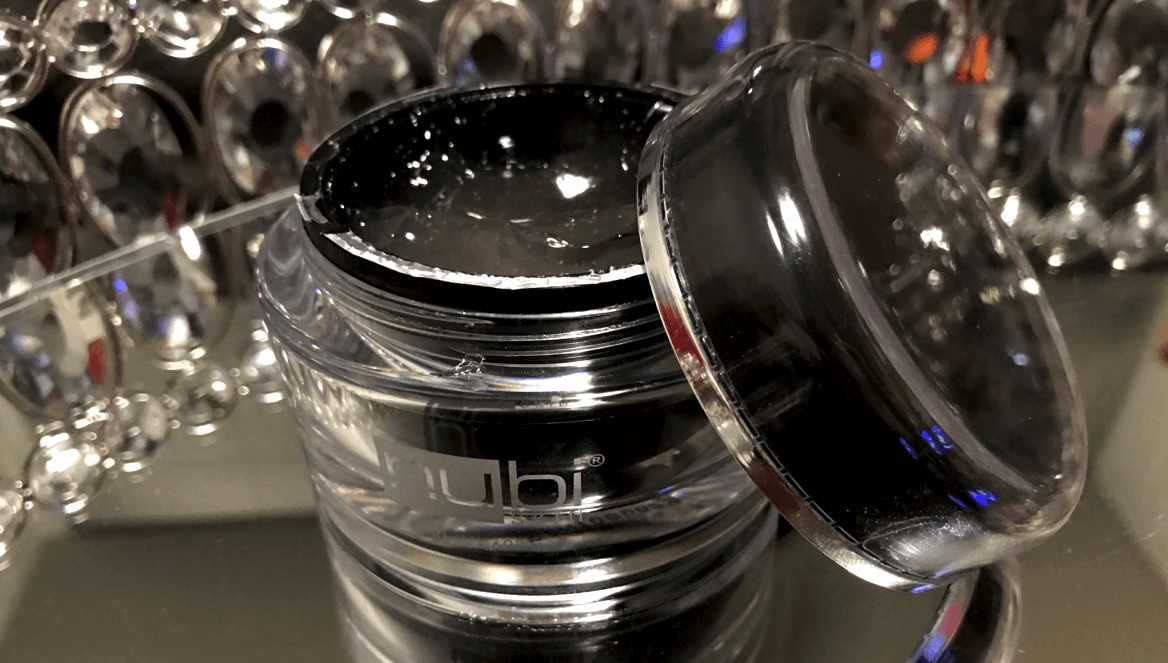 After the first use, the surface of my skin felt so much smoother and incredibly refreshed. I quickly understood why this product is called facial peeling because it really does, well…peel the impurities from the surface of your skin. In essence, that's what we want from an exfoliating product!
I was really able to put this facial peeling product to the ultimate test because my skin has been acting a bit all over the place lately with how inconsistent the weather has been where I live. While I do tend to always have skin that's prone to breakouts, I've also had a significant amount of dryness in certain areas of my skin. So even though these struggles have been frustrating they're both issues that the product has been formulated to help with. The result was definitely a positive one! As I said, I did noticed my skin's texture looked and felt much smoother and cleaner after the first use but I always try to test products out for a few weeks before completely backing something.
Since the first time I used the facial peeling by Nubi, I've consistently used it 1-2 times a week for about 3 weeks now and I'm happy to report the results continue to be great! In fact, I've noticed a lot of the dryness I was experiencing has begun to subside significantly in addition to my skin overall looking much healthier with a natural glow to it. 
I mentioned that I've used my fair share of exfoliating products in the past, but the problem I always experienced is the results didn't seem to last. Meaning, I would notice a change in my skin's appearance and texture the day after use but then it would go back to how it was before I used it. What I REALLY love about the Nubi skin option is my skin has been much more consistent and maintains the results between uses. To me, this is huge AND the reason the facial peeling product has officially become a permanent fixture in my skin care routine. Seriously, it's not going to be leaving my counter anytime soon. 
Aside from the undeniable results I experienced after using the Nubi Skin facial peeling, I think one of the things I love most about this particular product is how soothing and gentle it is. This isn't a product that's going to feel rough on your skin, which can raise concern for a lot of products focused on exfoliating the skin. The entire process of using the product is gentle. I've always kind of felt like exfoliating products were meant to be a little more rough to get any kind of result but after using the Nubi skin I know that just isn't the case when the formulation is done properly. 
My Benefits and Tips
So now you know I've absolutely fallen in love with this product (this is saying a lot for me, too), I want to share a little be more about the benefits with you so you know have all the inside scoop before you try it for yourself (which is something I highly encourage you do). The facial peeling by Nubi is formulated to act as a gentle exfoliating product. The ingredients formulated in this product are unlike any other exfoliator I've tried in my time. Nubi uses what's called 'multi active' exfoliating botanicals. Multi-active doesn't just sound fancy, it is! In addition to a variety of concentrated and powerful ingredients, it's also infused with nut shell powder. I personally hadn't heard much about nut shell powder as an ingredient in skin care products in the past, which is also why I was eager to give this a try. As it turns out nut shell powder has been found to work as an incredibly gentle and effective exfoliator – explains why Nubi would use it! Because of this unique combination the product is designed to remove impurities from the skin's surface. Impurities like excess oil, dirt, dead and dry skin and any makeup that may be on the surface. These benefits are what give the real results with this product and why it's said to help give users smoother and clearer skin that's more radiant.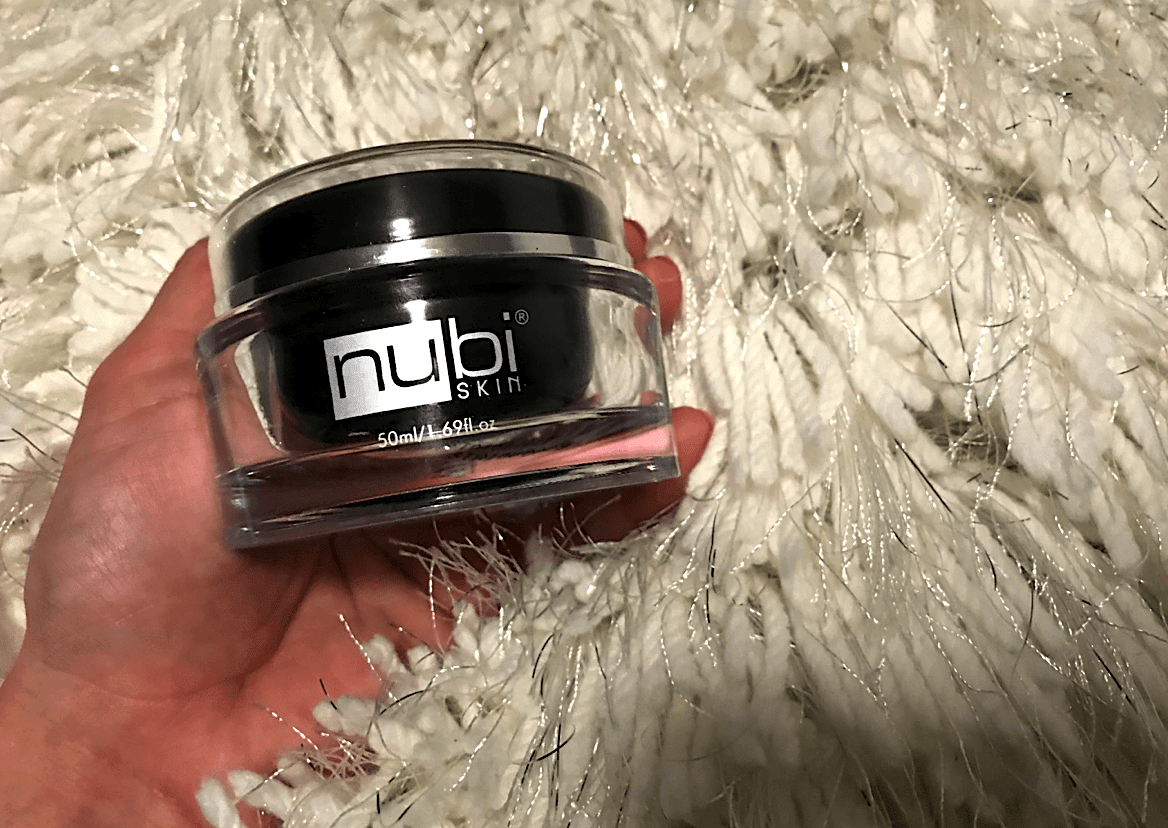 Want healthier, more naturally glowing skin? Give it a try already! As you try the facial peeling for yourself I would suggest following the directions listed on the packaging as closely as possible. Massaging the product onto your skin in circular motions is suggested by the company and definitely something to stick to. I noticed that the circular motions helps to get that gentle exfoliation going. While you're massaging it you do want to have a bit of pressure, just be sure not to apply TOO much pressure. You just need enough pressure to work the product into the skin, without pulling on your skin. Remember this is a gentle exfoliator so there's no need to tug and pull on your skin! My other suggestion is to start with a smaller amount of product and add as needed. The first couple of times you use it you will likely adjust the amount you apply as you get more of a handle on just how much you need to get the job done. HINT- you probably won't need as much product as you may think! Obviously, like with any skin care product, the more consistent you use it the better you will see the results. 
If you've been struggling to get your skin glowing naturally, or if you've noticed the texture of your skin isn't as soft as you'd like, or if you tend to experience a lot of oil or dryness the facial peeling is definitely something you want to try for your own routine. I know it sounds like a LOT of different skin care struggles to cover, but a great exfoliating product (like this one) can help with all of them because exfoliating products are targeted treatment products focused on the skin's surface. In essence, everyone should be exfoliating their skin on a consistent basis especially if aging is a concern. Even though my skin isn't showing a lot of signs of aging at the present moment, I've been really focused on using products now that are going to keep my skin in check to prolong the aging process as much as possible. Your skin will not just look healthier but it will actually be much healthier because the peeling will help to get rid of a lot of the 'stuff' that builds up on the skin's surface. 
Happy peeling!