Ever wished your eyes looked bigger and brighter?
Here are 20 ways to make that happen.
1) Brightening the Inner Corners
The dark corners of your mind, the dark corners of the earth, and now the dark corners of your eyes. Every bit as horrifying as they sound, dark corners in your eyes are enough to cast dread in the heart of any woman hoping to make it to work on time. Luckily, you can conquer your fears with no more than a highlighter stick. Simply apply a dot of highlighter to the corner of each eye. The reflective properties of the highlighter will bring light to the darkness.
2) Wing Your Eyeshadow
Why not wing it?  Swoop your eyeshadow up and outward for a subtle "winged" look. The effect will give more dimension to your eyes and the wing shape will counter the natural shape of your eyes, giving them an uplifted look.
3) Use Colored Eyeliner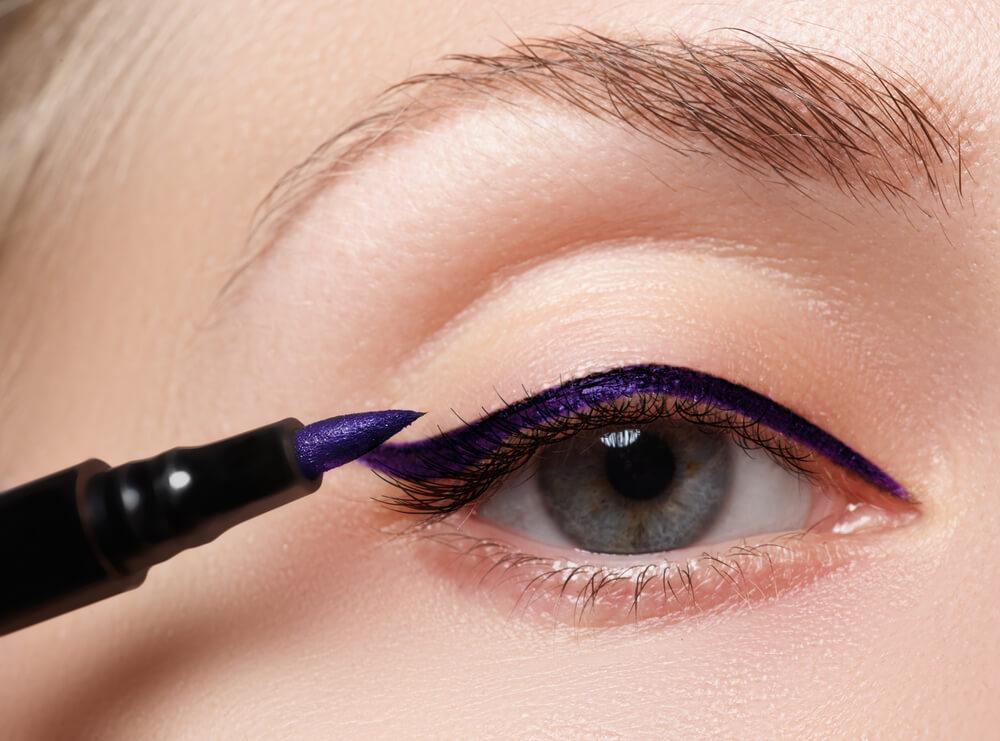 Colored eyeliner is the new black. Dark makeup makes your eyes look smaller. Instead of going with black, try a blue or navy-blue liner which will not only make your peepers look bigger, but will also counteract the natural pink in your eyes. Opt for a winged style to make your eyes appear even larger.
4) Stay Centered
How do you stay centered when you need to get out of the house and your eyes look like there's not enough coffee in Starbucks to wake them up? Just add a fingertip-sized dot of cream or metallic toned shadow to the center of your lids. When the shadow catches the light, your eyes will pop and your zen will be restored.
5) Rise and Shine Your Eyelids
Who says that you can't rise and shine if you haven't had a proper sleep? When you get up in the morning, apply a pin-sized drop of Vaseline to the center of your lid and spread it outward. Then add a coat of waterproof mascara to your lashes for a dewy, bright-eyed look that doesn't take much effort to achieve.
6) Yellow Concealer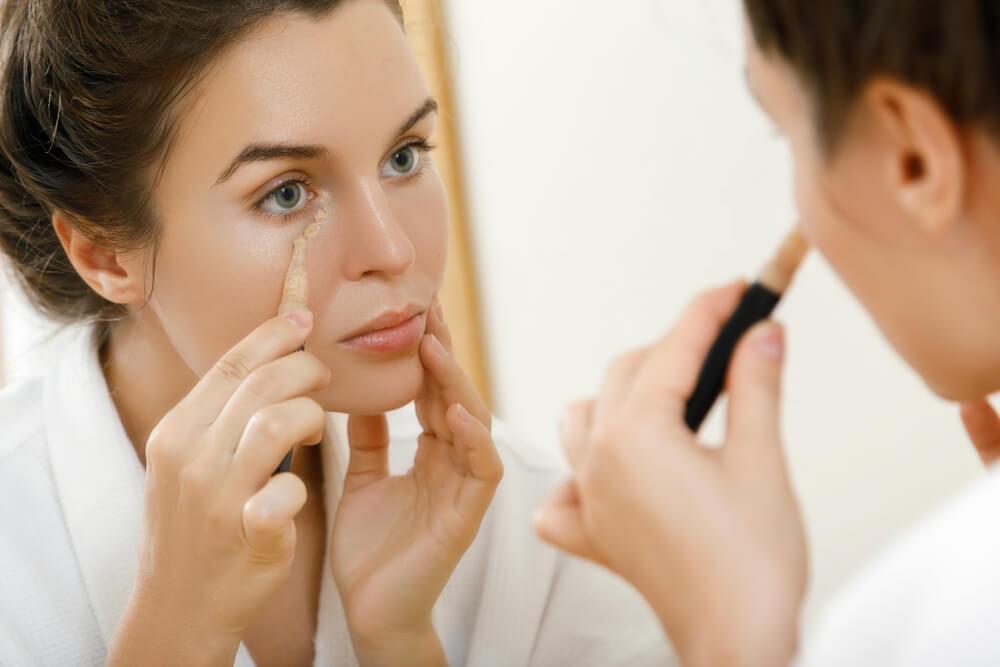 Mellow the redness in your eyes with a little yellow concealer. Choose a concealer that is one or two shades lighter than your actual skin tone. It will neutralize the red and correct the dark spots at the same time.
7) Apply A Nude Color to Your Waterline
Ok, so you already know about the old applying color to your waterline trick, and it's just not working for you.  If you're using a white pencil to do it, that could be the reason. White pencils are sometimes too stark to give a natural appearance. Using a nude or ivory pencil will give you the not tired but not wired look you're going for.
8) Use Colored Mascara on the Tips of Your Eyelashes
A tip on the tips-use a little colored mascara. Applying colored mascara to the tips of your lashes can make your eyes really stand out. As a rule of thumb, blue is the best color for brightening your eyes, but you can always experiment with bronze, purple, or green to see which works for you.
9) Highlight Along the Brow Bone
Here's a tip that should raise a few eyebrows. Using a matte light pink pencil, draw a line directly under your brow starting at the inner corner and extending to the outer corner for an instant eyelift. Avoid shimmery white powders, which tend to draw attention away from the eyes.
10) Reduce Inflammation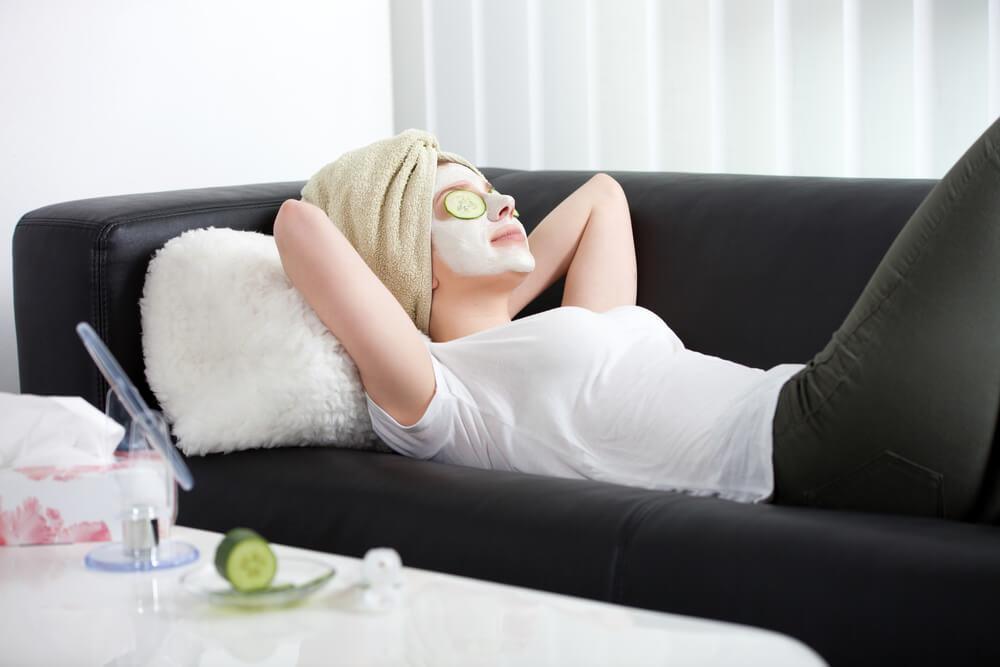 If the Disney princesses ever woke up with puffy eyes, they would surely run for some adhesive eye pads. Eye pads would zap that inflammation in five to ten minutes flat. For less monied princesses, anything cold will work wonders. (We're thinking: "The Princess and the Package of Frozen Peas" – too inane?)
11) Shape Your Brows
As they say, if the eyes are the windows to your soul, the brows are the curtains. To keep your windows looking as soulful as possible, grab stray hairs with a tweezer and fill in your brow gaps with an eyebrow pencil.
12) Dark Circles
Forget about Photoshop. Not only does a good concealer put the kibosh on those eye-shrinking dark circles, but it also illuminates the entire eye area, drawing attention to the darker lashes, and correcting discoloration. Choose a color that is slightly warmer than your skin tone to counter purple or blue undertones. Blend using your finger or a sponge as a buffer, working around and underneath the eyes, and over the eyelids as well, to create a uniform base.
13) Draw the Line
To frame your eyes, and intensify your lashes, draw a super thin line of black liquid liner across the top of your upper lashes and add a flick up at the end to extend. Don't think you have the "hand-eye" coordination? A felt-tipped option will deposit inky, rich color while providing the control and precision you need.
14) Doe shaped Eyes
Got doe eye envy from watching too many princess movies? We hear you. But drawing perfectly almond-shaped eyes can be a breeze if you use the right technique. Take your pencil starting at the center of your lower lash line, making it a little thicker towards the outer corners. If you make it too thick in the middle, you'll get the panda eye effect-which is so not what you're going for. When you're finished, use a cotton swab to blend in harsh lines.
15) Eyelash Curler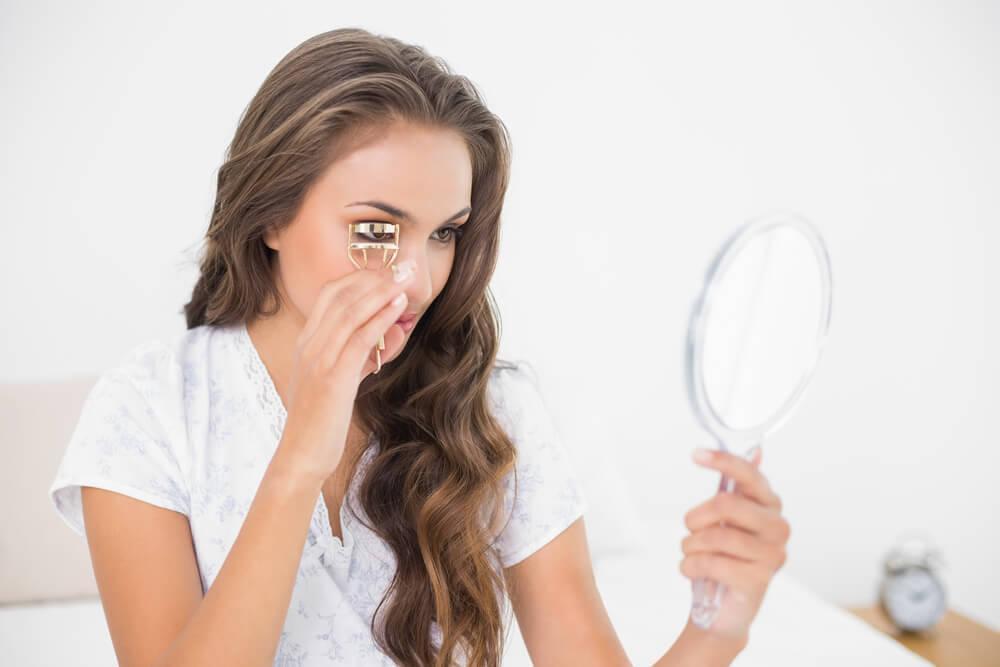 Most makeup mavens probably have at least two eyelash curlers in their makeup bags, but we have to admit that our eyelash curlers have been getting a bit rusty over the years (especially with the AM rush).  The extra few minutes it takes to curl those lashes can instantly make your eyes look wider and more open. According to some experts, straight lashes can actually cast shadows over your eyes. (the horror!).
16) Define Your Crease
It's an oldie but a goodie. You can't go wrong by putting a little medium brown eyeshadow in the crease of your eyelid. To make the crease look less severe, use a fluffy brush to sweep a matte formula shadow into an arc shape from the outer corners to the centers of your eyes.
17) Color Pencils and shadows
Those black and brown eyeliner pencils worn down to nubs might be signs that you need to change things up a bit. Let the change begin by adding some navy eyeliner to your collection. (it will make your eyes appear bigger and brighter). As for eyeshadows, aqua, silver, and pink look best on bare lids with tons of mascara and a groomed brow. Add a dark color around the corners for an evening look.
18) More Mascara
The word on mascara is lay it on thick. Apply a lengthening formula to create a doe-eyed effect and then a thickening coat on top for even more coquettish, more battable lashes. Choose rubber bristle wands to prevent clumping. Pro tip: Give the upper-middle lashes an additional swipe after you finish to draw the eye upward.
19) Botox
You've curled, coated, colored, defined your crease and your mascara habit has become borderline excessive. You've got a good night's sleep and allergy season is behind you. You have to admit it, looking tired is just your new normal. Years ago, you would have had two options – either to seek a good plastic surgeon or to invest in an extensive sunglass collection. These days, you have the option of several minimally invasive treatments, such as Botox.
Hold your opinions on the subject matter for later. Botox can make your eyes look bigger. When Botox is injected between the brows and into the tail of the eyebrow, it prevents the muscle from pulling downward and also decreases lines. Just don't overdo it in the forehead area.  The muscle in the forehead serves the purpose of lifting the brow. If you freeze it completely, it won't be able to serve its purpose.
20) Micro-needling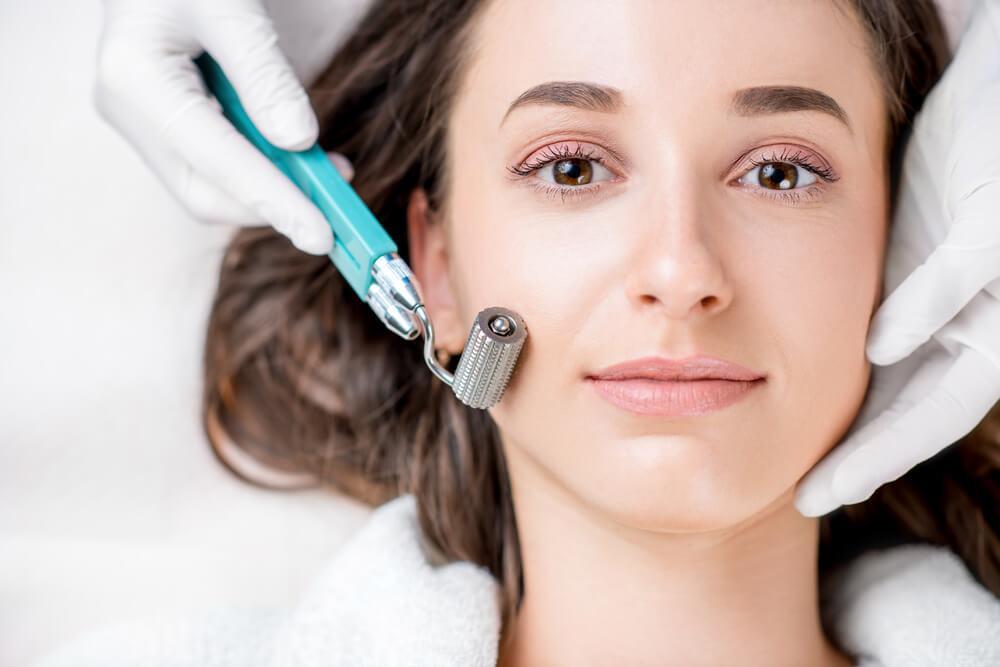 Not for the needle-phobic, micro-needling is used to tighten the upper and lower lids. After a numbing cream is applied, a stamping pen with multiple needles is used to penetrate the skin about 1-2 millimeters (think the width of a credit card for a visual-assuming that you want a visual at all). The injection stimulates collagen production, which tightens skin, improves tone, and firmness, and can also reduce dark circles. The procedure lasts 30 minutes; the results last for 2-3 years.
Second only to a real deal eye lift, in terms of results, is fractionated CO2 laser resurfacing using a fractionated ablative carbon dioxide laser. In simpler terms, it's a procedure that uses a laser to create tiny wounds in your skin. Those wounds produce collagen and elastin as they repair themselves. The result is less crepiness, tightening and improved clarity. You'll begin to see an improvement within the first week which will continue to increase for the next four to six months. Results last one year.
There are so many ways to achieve bigger and brighter eyes. For best results, try combining a variety of the above methods.
---
---
---